Ark Home Maintenance Cleaning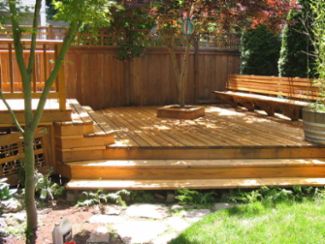 Cornelius, OR

Areas of service:
Portland, Vancouver, Beaverton, Hillsboro, Gresham, Oregon City, Lake Oswego, Mcminnville, Woodburn, West Linn
and more.
, Newberg, Tualatin, Clackamas, Forest Grove and Cornelius.
Credentials
Email verified
Fixr reviewed
Fixr Bronze Member
Contact Ark Home Maintenance Cleaning
Professional Home Cleaning
Request an estimate
Ark Home Maintenance Cleaning - Cornelius, OR
You'll be asked to describe what you need.
You'll be asked to provide your details so that Paul Downs may contact you.
You'll get estimates from other qualified service professionals.
About Ark Home Maintenance Cleaning
Ark Home Maintenance Cleaning provides much-needed professional exterior home maintenance cleaning to the Portland/Vancouver Metro area of Oregon.
We provide professional roof and gutter cleaning, pressure washing, deck and fence restoration, and dryer vent cleaning. We ALWAYS provide fast and courteous service.
As members of the Roof Cleaning Contractors Association of America, you know you're in the hands of a professional roof cleaning company backed by knowledge and experience.
Questions and answers
What services do you provide your customers after the work has finished?

We have a VERY expansive partnership with many local, REPUTABLE companies. Anything else you need done? JUST ASK!

We also offer maintenance plans to make sure that your home - your investment - stays in tip-top shape! Regular Maintenance saves LOTS of money in the long run! Ask us about our maintenance programs.

How did you get started?

In October of 2008 my business partner and I sat down at Shari's Restaurant and started the planning of what is now known as Ark HMC. With the help of many of their staff members we were able to come up with a company that would address the needs of customers today. With an emphasis on customer service and the values of treating EVERY customer as if they were are own family, we were able to come up with a company plan that would provide the much needed services here in the Portland Metro area that other companies -- as we have found -- can tend to charge too much for, making it affordable and convenient for our customers.

What types of jobs are the most common?

It all depends upon the season. During the Summer we deal with a lot of decks. People want to entertain guests and want a beautiful deck to do so on. During the Fall and Winter we deal with lots of roof and gutter cleaning jobs.

Tell us about the project or job that you are most proud of (in the last 12 months).

I would love to be able to point out one single project that we've done for our customers that has really stood out in my mind, but I really can't. We have so much fun and feel so much accomplishment from every job that we do. Every job and every happy, smiling customer has made what we do more than worth it. The hard times happen when we don't have much work, but we know that there are many more customers later on that we'll be able to add to the Ark family and that gets us through.

What questions should a customer ask before hiring a professional in your trade?

The first thing you should always ask is for VERIFIABLE PROOF that the company is licensed AND insured. Next, I would ask for a FULL explanation of their process. If they pressure wash roofs, DON'T HIRE THEM! Pressure washing roofs voids warranties, strips valuable rock from the surface, damages the integrity of the surface and can cause major leakage problems.... There's just no good outcome from this being done!

Do your research! We also recommend that our potential customers get AT LEAST two more estimates other than ours. It's always smart to be an educated shopper. Then, if you still have any doubts, ask their existing clients. THEY KNOW BEST!

What information do you recommend to have readily available before looking for a professional in your trade?

I'll break this down for you guys.

ROOF CLEANING: When getting a bid for roof cleaning - be it just a simply blow-off or a full moss removal - it's helpful to tell them how many stories the house or business is. You'd do good to know a little about the pitch of the roof also. In our industry you may hear the statement 12/12 pitch or something of the sort. A 12/12 pitch is a roof that is pitched at a 45 degree angle. Let them know if it's steeper or less steep than this. Also know the type of roof you have. Knowing when the last time your roof and gutters were cleaned and how they were cleaned helps too.

WINDOW CLEANING: Let them know if you have storm windows or not. How many windows do you have? How bad do you think they are? Again, how many stories is the house? They will need to know which ladders to bring out.

DECKS: Know what type of material your deck is made of. What are the dimensions? Is it at ground level or higher? When was the last time it was restored and what was used?

What areas of your trade do you specialize in?

We specialize in all the services we offer. ALL of our employees are fully trained. The way we see it here at Ark HMC, if you don't specialize in it, YOU SHOULDN'T DO IT!

Tell us something customers may not know about you.

Our company was started with basically a hope, dream and prayer. We didn't start with huge capital or loans or anything else. We started our company in some of the worst times our economy has seen since the Great Depression with a prayer for guidance and success. We don't base our success on anything we've done. We thank God for the provisions He's given us to make it thus far.

What certifications or professional affiliations do you have?

We are proud members of the Roof Cleaning Association of America. This is an association that sets their standards very high for their members. This association doesn't just accept anybody as members. There is a strict background and practices evaluation in order to be entered into this elite association so you know that when a company is a member their at the top of the industry.

We are also Angie's List members with an A rating. We're trying to get more reviews on there to be able to better reach more customers, but just like anything else it's a work in progress.

What are the most frequent questions you get from customers? What are the answers?

The first and foremost question that is asked is "Are your licensed and insured" and this should ALWAYS be the first question asked to protect yourself and your property. Our answer to this is always YES! We wouldn't think of getting up on someone's roof or cleaning expensive windows or anything of the such without having our licensing and insurance to do it. Without a service company having these you, the customer, are liable for any damages to you, your property, their bodies and their equipment if there's anything damaged during the progress of the project. ALWAYS PROTECT YOURSELF!

What would you recommend customers looking to save money?

Always always always get more than one estimate when you're looking to have work done at your home and business. Yes we are good at what we do and believe we use the safest, most professional practices and equipment, but that doesn't count out other companies from being good at what they do too. We always recommend that you get at least 2-3 bids when wanting to get a project done. This will allow you to educate yourself on the differing practices and price ranges of local companies so you can make the best decision for your project. Don't settle for the first company that comes along.... even if it's our company.

What brands or products do you work with?

We use all professional-grade equipment and supplies for all of our jobs. For our window cleaning we use all Unger and Ettore washbars and squeegees. We use Glass Gleam 3 for our window cleaning soap.... NOT DAWN DISH SOAP! We're proud to be part of the John Deer family with our pressure washer. As for our decks, we use all Cabot and Olympic stains and stripping chemicals. With over 20 years combined experience in the industry we have found that the above-listed products are at the top of the most popular reviews over the last 10 plus years running. With this you know that you're in good hands when you have Ark out to your home or small business.

How many projects do you average in a year?

After finishing our fourth year in business here are Ark we've been able to amass over 500 customers ranging from the typical (but just as important) residential customers, to local businesses to Home Owners Associations and Property Management groups. We have been able to create a pretty stable name for ourselves in the industry and can't wait to add another 500 to our list of customers/family members in the next few years to come.

What do you wish customers knew about your profession or trade?

The main obstacle that we've found in getting work is that there are companies out there that charge WAAAAAY TOO MUCH for their services. We want people to know that getting your roof and gutters cleaned, getting a new shine on those windows, having a deck that you can once again be proud of, or even having a driveway that's so clean it's the envy of the entire neighborhood is affordable. Though some companies out there charge way too much for their services, there are still companies out there that take pride in the fact that they are able to work within a customer's budget and still supply a great service like we do.
Related services