Beauty Envy Extensions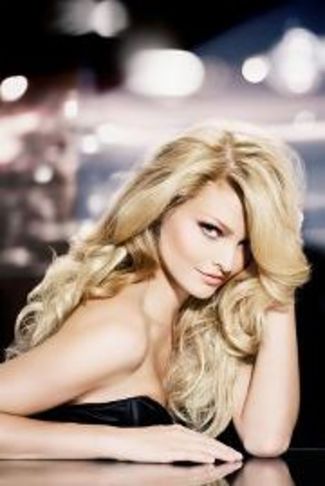 Westland, MI

Areas of service:
Detroit, Toledo, Flint, Lansing, Ann Arbor, Saginaw, Warren, Sterling Heights, Jackson, Livonia
and more.
, Dearborn, Clinton Township, Ypsilanti, Battle Creek, Farmington, Rochester, Westland, Southfield, Troy, Canton, Waterford, Lorain, Utica, Bay City, West Bloomfield, Pontiac, Taylor, Elyria, Saint Clair Shores, Royal Oak, East Lansing, Dearborn Heights, Redford, Monroe, Findlay, Macomb, Grosse Pointe, Roseville, Bloomfield Hills, Hamtramck, Highland Park, Wyandotte, New Baltimore, Howell, Brighton, Novi, Sandusky, Clarkston, Adrian, Trenton, Port Huron, Lincoln Park, Grand Blanc, Plymouth, Belleville, Northville, Bowling Green, Eastpointe, Perrysburg, Lake Orion, Oak Park, Fenton, Fremont, Davison, Madison Heights, Lapeer, Southgate, Inkster, Romulus, Allen Park, Defiance, Tiffin, Garden City, Burton, White Lake, Sylvania, Owosso, Ferndale, Flushing, Coldwater, Maumee, Mount Morris, Harrison Township, South Lyon, Norwalk, Clio, Temperance, Amherst, Oxford, Charlotte and Fostoria.
Credentials
Email verified
Fixr reviewed
Fixr Bronze Member
Contact Beauty Envy Extensions
High-Quality Hair Extensions
Request an estimate
Beauty Envy Extensions - Westland, MI
You'll be asked to describe what you need.
You'll be asked to provide your details so that Tabatha McCann may contact you.
You'll get estimates from other qualified service professionals.
About Beauty Envy Extensions
My name is Tabatha McCann. I provide the highest quality hair extensions available at the most affordable prices.
Looking for volume, texture or just wanting to add length? Fusion hair extensions is what all the celebrities are using to make their hair look star quality.
Because I specialize in mobile extensions, I have no overhead costs. Therefore, I'm capable of passing those discounts down to my clients to ensure they are receiving the very lowest prices.
Because my prices are more than half of what local salons are charging, I'm typically booked solid. However, I have extended my hours for the season, due to high demand.
So contact me to set up your free consultation today. You can find my full digital portfolio by visiting https://www.facebook.com/BeautyEnvyExtensions. If you have any questions or concerns please do not hesitate to call, text, email or FaceBook Message me.
Questions and answers
Tell us about the project or job that you are most proud of (in the last 12 months).

I recently helped a young college student achieve her dream hair, after she a had received the worse hair cut of her life. The challenge for me was that one side of her hair was about a 1/2 inch long while the other side was about 6 inches long. (pictures available on my FB page https://www.facebook.com/BeautyEnvyExtensions)

What would you recommend customers looking to save money?

All my services and products are a fraction of the Salon prices. My prices are completely customized by the clients needs and budget, So I am confident that my future clients will find a service that meets their individual needs.

How many projects do you average in a year?

I complete at least 2 heads a month during my slower seasons. However, the majority of the time I am booked solid.

What services do you provide your customers after the work has finished?

I provide touch-ups, removal and fill-ins. Pretty much 24 hour support. My clients are welcome and encouraged to keep me involved in all things related to their hair. SO for any questions or concerns they can reach me at all times.

What questions should a customer ask before hiring a professional in your trade?

Their background in how and why they started doing extensions.

What formal training they have received.

How often they train on new techniques.

Ask to see their portfolio along with client references.

What certifications or professional affiliations do you have?

I have been professionally trained in all micro fusions, hot and cold fusions, braidless sew ins as well as the Brazilian blow out treatment.

What are the most frequent questions you get from customers? What are the answers?

Hair Extensions Q&A

Q – What is Remy-Hair?

A - Remy-hair is a term for high quality human hair. The cuticules on Remy hair are intact and run in the same direction, preventing any excess tangling or matting.

Q – Will it be obvious for other people that im wearing Hair Extensions?

A – Unless your going for a look that reveals the extensions it will be very hard for other people to tell, judging just by the eye, that you have hair extensions and that's because of :

The colour of the extensions will be matched to the same shade as your own hair.

The extensions are applied behind your hairline and away from your natural partings.

The extensions are razored and/or cut after application to blend in with your own hairstyle of choice.

Q – How long does the extensions last?

A – Hair extensions applied by a Luscious Hair Extensionist will last up to 3-4 months if cared for properly. The key to great looking and long lasting extensions is to follow the aftercare advice given by your stylist and also to make regular maintenance check-ups every 4-6 weeks.

Q – How long does my own hair need to be to attach Hair Extensions to it?

A – It's advisable for your own hair to be at least 4inches(10cm) for a succsessful result.

Q – How long does an an application of Hair Extensions take?

A - An application can take upto 4-5 hours depending on what look you are going for and how much volume you desire.

Q – How do I remove Hair Extensions from my own hair?

A - Only a trained hair extensionist should remove your extensions using the right solution and technique. An unqualified person might do serious damage to your natural hair.

Q – Will Hair Extensions damage my own hair or make me go bald?

A- If the extensions are applied properly by an proffesional there is little reason why they would damage your own hair. Saying that, it is very important to follow your stylist's maintenance and aftercare advice. It's also important to have a consultation before applying extensions as not everybody's hair is suitable for extensions.

Q – Does my own hair still grow whilst wearing extensions?

A - Yes it does! The continued growth of the hair is one of the reasons to have your maintenance check-ups reguarly to avoid extra pressure and pulling of your hair that can occur when the extensions grows further away from the scalp.

Q – Can I blowdry, use curlers and straightening irons on my Hair Extensions?

A - If the extensions are made from real human hair they can be styled and treated just like your own hair!

Q – Can I colour my hair after having extensions put in?

A - Extensions made from real hair can be coloured but your best bet is to go to a salon or stylist who will have experince within the field, someone who can give you the colour service that you need.

Q – Can I bathe, shower and swim whilst wearing Hair Extensions?

A - You can wash your "new" hair as often as you would wash your own hair but using products and techniques recomended by your stylist. You should feel free to go in the pool or in the ocean but be careful after you get out and, again, follow given instructions from your stylist. A good tip is to wear your hair in a plait before you go swimming to prevent the hair from tangling up.

What areas of your trade do you specialize in?

100% Human Remy Fusion Hair Extensions, Braidless Micro Nano Weft Extensions, Eyelash Extensions and special occasion styling

What do you wish customers knew about your profession or trade?

The it does NOT have to be scary or damaging to their natural hair. If applied, maintenance and removed properly then there is absolutely nothing to be afraid of.

How did you get started?

I received a really bad hair cut 8years ago and looked into getting hair extensions, they were outrageously priced. While researching extensions I found dozens and dozens of ads from people just like me that was in need of a hair miracle. So I decided to help those women, so I found every training and extension certification course I could and I have been helping women achieve their desired Hair style since.

Tell us something customers may not know about you.

I was 9 years old the first time I done my first extensions. I have two younger sisters and had two younger foster sisters, with a wig shop directly across the street from the house I grew up in. So naturally growing up with a house full of girls and hair at our immediate disposal we all wanted long beautiful hair, so being the oldest it was my job to figure out how to make it happen.

What types of jobs are the most common?

I most commonly get requests for full head of Hair Extensions to add Volume and Length. My two most common clients have either received a bad hair cut and they are simply looking to get their length back or the other is women that are suffering from hair loss or just naturally have thin or fine hair and are looking to add volume.

What information do you recommend to have readily available before looking for a professional in your trade?

• Decide which type of hair extension you want. Research the various types of hair you can purchase and ways of attaching your extensions to your hair. Your basic options are glue-in, micro ring clamp-in, wafts, sew-in and protein bond.

• 2

Chose a stylist that specializes in the type of extensions you want, and schedule a consultation to discuss the process with her. Discuss, any questions you may have, and purchase your extension hair, try to get as close to your natural hair as possible, so you won't have to drastically change your hair color for the extensions to match.

• 3

Prepare your hair prior to visiting the salon and having your extensions added. Purchase a clarifying shampoo to clean your hair with the day of your appointment.

• 4

Color your hair to match the extensions you're putting in. Do this the day before adding the extensions. Make sure you or your hair stylist have the extensions on hand so you can match the color as best as possible. Coloring your hair before the process will prevent breaking your hair extensions early.

• 5

Shampoo your hair with the clarifying shampoo, rinse and repeat the process. Do not add any conditioner to your hair. Towel dry your hair, and brush it out straight with a comb. Do not add any products to your hair or style your hair.

• 6

Blow dry your hair, if needed, on a low setting. Do not use a round brush or any other styling tools. Your hair should be in its most natural condition for the individual extensions to adhere to your hair as best as possible.

What brands or products do you work with?

My Hair is my own brand, so The answer would be that I use Beauty Envy. I am very excited to be able to offer my products to my clients. It took me a great deal of time to find the perfect manufacturer to fulfill my demands in high quality products.