EricDWheeler.com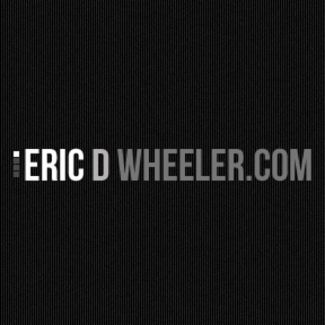 Seneca Falls, NY

Areas of service:
Rochester, Syracuse, Ithaca, Liverpool, Elmira, Webster, Auburn, Fairport, Oswego, Pittsford
and more.
, Cortland, Baldwinsville, Fulton, Canandaigua, Geneva and Seneca Falls.
Credentials
Email verified
Fixr Bronze Member
High end graphic and Web design that you can afford.
Request an estimate
EricDWheeler.com - Seneca Falls, NY
You'll be asked to describe what you need.
You'll be asked to provide your details so that Eric Wheeler may contact you.
You'll get estimates from other qualified service professionals.
About EricDWheeler.com
EricDWheeler.com provides high quality graphic, we, multimedia, and flash game design for those who really want to stand out from the crowd. I will create a unique and memorable brand image for you across the board from your corporate identity to any promotions and your web presence as well. I will also maintain your webiste and social networking accounts such as twitter, facebook, foursquare, linkedIN and all others.
Questions and answers
How did you get started?

I got started in graphic and web design purely by accident in the fall of 2000. I was living in Utah at the time with my oldest brother and his wife when my other brother called and asked me if I knew how to make websites because he was starting a business. I said no but I was willing to learn. So I looked up HTML coding online and learned from scratch by trial and error the hard way. The rest is shall we say...history!

What services do you provide your customers after the work has finished?

After the project has been completed I provide customers with revisions if necessary and also maintenance of websites, social networking etc..if they are willing to sign a service contract. Rates for service contracts are based on size of site, number of social networking accounts, frequency of updates and overall number of updates. Minimum charge of $50 a month.

What brands or products do you work with?

Young Living (Shopbacktonature.com), JAG Products LLC, (ClinicTracker.com), Maximum Force Wrestling Inc. (Print plus www.maximumforcewrestling.com), TimePLusQ (www.timeplusq.com), Starrhost.com,

What questions should a customer ask before hiring a professional in your trade?

Before hiring a professional in my trade a customer should ask to see examples of all types of their work...i.e. - print, graphic, web, multi-media...depending on what they are looking for. If a designer is worth their salt...they will have no problems showing you a full portfolio of their projects, either in hard copy or via an online portfolio site, or both. If they can't produce that for you, or if their portfolio is terrible, then its best to avoid them

What information do you recommend to have readily available before looking for a professional in your trade?

Before looking for a professional in graphic and web design you should have an overall idea of what your project is going to be. For print projects you should have all pertinent information you want on the poster, flyer, etc. For websites you should have the business plan and and all the basic information you want on the site, company mission statement, legal documents such as privacy policy. terms of use, copyright, etc., contact information, location information, social networking account information, as well as any other content you want entered into the site.

What types of jobs are the most common?

The types of jobs that are most common for me are 8.5" by 11" and 11" by 17" flyers and posters for sports entertainment events. For websites the most common projects are small business, entertainment, news and ecommerce sites.

Tell us about the project or job that you are most proud of (in the last 12 months).

The lastes project I have completed is http://www.clinictracker.com. It was built with Joomla! 2.5. I did it for a local company who had a terrible experience witha big name design house. Their website was so poorly done that it was left unfinished and was hacked. I started this project in October of 2012 and as of now December 1st 2012 the site is completely rebuilt to my exacting standard of high graphical quality and amazing functionality. The site is now also highly secured against any type of website attack. The client loves it and couldn't believe I was able to do it all so fast.

Tell us something customers may not know about you.

Customers may not know I was completely self-taught in web and graphic design adn worked as a freelancer for 6 years before I went to school and got my degree in Information Technology, Multi-Media Design and Business

What are the most frequent questions you get from customers? What are the answers?

Q: How much will this cost?

A: Cost is determined by the size and scope of the project

Q:How long will this take?

A: The time table for each project is determined by the size of the project and how complex it is. If you are on a hard deadline lead me know in advance so I can modify my schedule. Last minute projects may end up costing more because of the overtime and rush on them.

What certifications or professional affiliations do you have?

I have an AAIT (Associate of Arts in Information technology) in Information technology, Multi-Media design and a BSIT (Bachelor's of Science in Inforamtion technology) in Information technology, Multi-Media design & Business.

What would you recommend customers looking to save money?

If you are a customer looking to save money I recommend having everything about your project as far as what you want in the design, color scheme, layout and information on the project before coming to me. This will reduce the total number of hours needed to complete the project as well as reducing the amount of consulting time needed and thus will significantly reduce the cost of your project. Having a plan already inplace before you contact me will be a great help to me as yoru designer...but also to you in times of quick project completion.

What areas of your trade do you specialize in?

I specialize in graphic/print design and Joomla web design. I will help bring your ideas to life in a way that will make your business and products/services stand out from the rest. Your corporate identity will be unmistakeable and will give you an easily recognizable marketing image that is based on and tightly integrated into your company. I also specialize in Joomla CMS websites. Installation, template modification and customization. Component, module and plugin installation, modification and customization, as well as site administration and updating.

What do you wish customers knew about your profession or trade?

Customers looking for quality graphic, print, web and multi-media design need to understand that creating some thing takes many hours, requires lots of education and training to master the skills and software titles needed to be efficient and produce projects that have a high wow factor. Graphic, print and web design is not something that everyone can do. It takes a creative artistic eye, lots of technical knowledge of various computer languages, coding concepts and end user software, and a hard working disciplined nature. The education, software, hardware required for doing this are expensive so that is why it costs so much.

How many projects do you average in a year?

I average about 16-20 graphic/print projects a year but I am capable of handling much more. I average about 5 websites a year but I gain can handle more than double that.