JinkoDesigns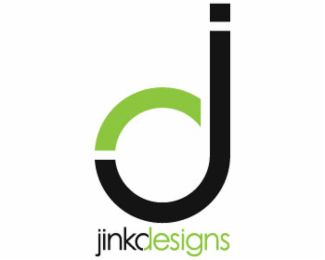 Clinton, MS

Areas of service:
Clinton
Credentials
Email verified
Fixr reviewed
Graphic Designer
Request an estimate
JinkoDesigns - Clinton, MS
You'll be asked to describe what you need.
You'll be asked to provide your details so that Stephen Jenkins may contact you.
You'll get estimates from other qualified service professionals.
About JinkoDesigns
JinkoDesigns was started in 2005 by myself, Stephen Jenkins. Iím a Freelance Graphic Designer and Illustrator. I design:
Logos
Websites
Brochures
Banners
Book Covers
Apps and everything in between.
I also illustrate just about anything, and I've been doing it my whole life. I have my bachelor's degree in Graphic Design from IADT Tampa, FL (International Academy of Design and Technology)
I have collaborated with many clients from all over the world to produce award-winning design work. My work and I have been featured in various publications and websites.
If you're a new business, existing business, or someone just needing a design; I'm the person you're looking for. I'll work hard to give you exactly what you're looking for, and I won't break the bank.
Feel free to contact me today!
Questions and answers
What certifications or professional affiliations do you have?

Bachelor's Degree

Elite Designer at Hatchwise

What services do you provide your customers after the work has finished?

After the work has finished and I've been paid for my services, I will give my customers up to three revisions on their design. This is free of charge, but if it's more than three; I charge by my original hourly rate.

What types of jobs are the most common?

Logo jobs are the most common for me because they're mainly the first design a person/company needs. Once they've established a logo for their company, they can proceed to other designs based off of the logo.

What are the most frequent questions you get from customers? What are the answers?

What type of logo is best for print, or the cheapest?

The best type of logo that's the cheapest to print is a one or two solid colored design. Some customers think that better is more, but in reality less is more. I focus on giving the client a memorable, modern, unique design rather than a flashy one that would cost a fortune to print.

How did you get started?

I've been artistic my entire life. At the age of four, I was sketching with graphite and using watercolor. I used to enter contests in my hometown and school while growing up, and sketching was pretty much how I spent my free time. I never really knew what I wanted to do when I grew up exactly, but I knew I wanted to do something with art.

I did my research and found out that being a Graphic Designer held the highest chance of giving me the artistic fulfillment I needed. Not only could I sketch with lead on a sheet or paper, but I could use the latest technology to finalize those sketches. Just the thought of that got my blood boiling, and the next thing I knew I was graduating with my degree in Graphic Design.

Tell us about the project or job that you are most proud of (in the last 12 months).

The project I am most proud of in the last 12 months is a logo design for "Preamittias Defense Solutions" I know you're asking yourself, "why are you so proud of a logo design?" I'll tell you why. I entered a contest at Hatchwise.com to design the PDS logo. There were over 800 designers entered in this contest, and the prize money was $1500.00 I have never been paid that much for a single logo design, and I certainly never competed against 800 talented designers for it either! After a few submissions, I began to read the contest holder, and I knew I had a real shot at winning. I worked with the client to perfect their design, and 9 days, 800 designers later...I was claimed the winner. I was very proud of that design, and I've uploaded it into the image gallery.

What do you wish customers knew about your profession or trade?

I wish clients knew how much work went into what we do. It looks like it's very easy and quick, but we put a lot of time into design work. If a client knew that, then they would have more respect for what we do on a daily basis.

What areas of your trade do you specialize in?

I love Graphic Design, and I've designed pretty much everything. While I love designing all types of things, I really love illustrating and logo design. I've always been very artistic, and those areas of Graphic Design seem to be my specialty. I like to design fresh, modern designs for my clients, and I want them to be proud of their design.

How many projects do you average in a year?

I average anywhere from 3-5 projects a week. That's 12-20 a month, and 144-240 a year. I would say I average about 150-200 projects a year, give or take a few.

What questions should a customer ask before hiring a professional in your trade?

If you have a business, at some point you're going to need a Graphic Designer. You might be able to print your own business cards or design your own logo, but you'll need a Graphic Designer to make them look good and professional.

The first questions you should ask before you hire a Graphic Designer should be to yourself.

What do I need?
What do you want people to see or think when they see my design?
What type of message are you trying to convey?
What type of product or service do you provide that requires a professional design?
How will my design be presented - business cards, logo design, business stationary, brochures, or a magazine?
Do I need a design from scratch, or do I need someone to work on an existing design?

Before hiring a Graphic Designer, a customer should also ask him/her how much experience they have.

How long have they been in business?
What's their rate?
Do they have a degree?

Someone with 20 years experience will probably charge more than someone just starting out, but a more experienced designer can produce what you need quicker. So in return, hiring a more experienced designer will not only save money, but you will purchase a more professional design.

Ask to see their previous work. You wouldn't want to hire a designer solely on their word. Make sure they can give you what you need. Also, ask how much time the designer will spend consulting with you. A good designer will work with you until the very end, and they will try their best to give you what you want. Make sure they listen to your ideas and they're willing to make your ideas a reality.

The questions you ask a designer before you hire him/her is everything. Most of all, remember that a Graphic Designer is supposed to give some type of memorable representation of "you", whether it's for business or personal use. You want an excellent working relationship that can potentially last a long time.