JT Electric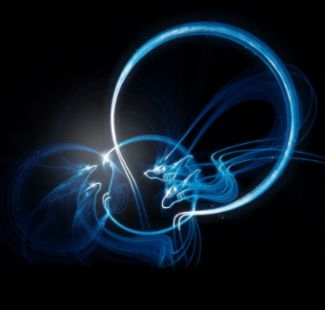 Los Angeles, CA

Areas of service:
Los Angeles, Long Beach, Santa Ana, Riverside, Anaheim, San Bernardino, Oceanside, Huntington Beach, Whittier, Oxnard
and more.
, Glendale, Fontana, Torrance, Van Nuys, Garden Grove, Ontario, Corona, North Hollywood, Pomona, Pasadena, Irvine, Moreno Valley, Lancaster, Inglewood, Orange, Santa Barbara, Palmdale, Compton, Rancho Cucamonga, Fullerton, La Puente, Simi Valley, Costa Mesa, Downey, Ventura, Vista, West Covina, Bell, Burbank, Norwalk, Pacoima, South Gate, Hemet, Rialto, Hawthorne, El Monte, Mission Viejo, Westminster, Santa Monica, Alhambra, Gardena, Sylmar, Carson, San Pedro, Carlsbad, Lakewood, Huntington Park, Buena Park, Baldwin Park, Covina, Thousand Oaks, Chino, Victorville, Temecula, Bellflower, Canoga Park, Tustin, Upland, Redondo Beach, Lynwood, Hesperia, Reseda, Redlands, Camarillo, La Habra, Chino Hills, Panorama City, Pico Rivera, Perris, Montebello, Laguna Niguel, Woodland Hills, Rosemead, San Gabriel, Arcadia, Apple Valley, Yorba Linda, Monterey Park, San Marcos, Canyon Country, Lake Forest, Newport Beach, Northridge, Azusa, North Hills, Paramount, Fountain Valley, Murrieta, Hacienda Heights, Wilmington, Colton, Cerritos, Sherman Oaks, San Clemente, Glendora, Goleta, Granada Hills, Laguna Hills, Highland, Placentia, La Mirada, Cypress, Culver City, Encinitas, Sun Valley, Diamond Bar, Rowland Heights, South El Monte, Walnut, Winnetka, Lake Elsinore, Valencia, Fallbrook, Rancho Santa Margarita, Yucaipa, Rancho Palos Verdes, Aliso Viejo, Beverly Hills, Monrovia, Encino, Santa Clarita, Sun City, Newbury Park, Altadena, La Verne, Brea, Chatsworth, Claremont, Montclair, San Juan Capistrano, San Dimas, Manhattan Beach, San Fernando, Lawndale, Moorpark, Temple City, Santa Paula, Trabuco Canyon, Barstow, Venice, Newhall, Stanton, La Crescenta, Maywood, Porter Ranch, Dana Point, Valley Village, Tarzana, Duarte, Tujunga, Studio City, Bloomington, Banning, Tehachapi, San Jacinto, Port Hueneme, Agoura Hills, Laguna Beach, Palos Verdes Peninsula, Harbor City, Seal Beach, South Pasadena, Calabasas, West Hills, Pacific Palisades, Norco, Castaic, Ojai, Los Alamitos, Lomita, West Hollywood and La Canada Flintridge.
Credentials
Email verified
Fixr reviewed
Fixr Gold Member
Electrical Services
Request an estimate
JT Electric - Los Angeles, CA
You'll be asked to describe what you need.
You'll be asked to provide your details so that Jesus Torres may contact you.
You'll get estimates from other qualified service professionals.
About JT Electric
JT Electric is a three-year old business that offers a range of electrical services.
We may be a relatively young company but our team of electricians boast over 10 years' worth of experience doing electrical work for residential, commercial and industrial projects.
We are bonded and insured for up to $2,000,000.
Among the areas our services cover our circuit breaker panels, cosmetic device
replacements, exterior and interior lighting, scene lighting with pre-programmed settings, air conditioning installation, wiring for video and stereo systems, and many more.
Besides the abovementioned offerings, we also specialize in kitchen and bath renovations, custom homes, remodel and room additions, panel upgrades, solar installation, etc.
We serve the Los Angeles County, Orange County, San Diego County and Antellope Valley areas.
We are unique because we offer discounts to senior citizens, military personnel, fire fighters and police officers.
Questions and answers
How did you get started?

I come from a big family of contractors. From carpenters and electricians. My family started building Adobe homes 60 years ago in New Mexico and a lot of family moved to California in the 1960's to start their construction businesses.

What do you wish customers knew about your profession or trade?

Electricians maintain electrical systems for residential homes and businesses.

Most electricians specialize in doing work in construction or maintenance. But anymore more and more people are doing both types of work.

Electricians test, install and maintain electrical systems for many purposes. Such as climate control, communications and security. Electricians also do work in business and industry. Electricians have to follow the proper building codes when installing electrical systems.

Within the next few years, thousands of electrician jobs will be available to many people because this type of occupation is so important in construction with homes and buildings.

It is a very needed profession all over. Electricians sometimes learn their trade through on the job training and also through formal training such as apprenticeship programs. Some people start out by going to vocational schools when they are young. And others get special training through other places. Some electricians are self-employed and others work for sub contractors.

Electricians do different types of work. Some of these types of work are wiring new houses and buildings. They also wire older buildings and homes. Electricians do maintenance around homes and businesses inspecting electrical systems and fixing problems that they may encounter.

Electricians use a variety of tools to do their work. They use wire cutters, screwdrivers, knives, pliers, and hack saws just to mention a few. They also use a variety of power and testing tools while doing their work. Electricians have to be good at reading blueprints, planning and doing projects, using tools and being able to see and know the different colors of wires.

Electricians can do many jobs to keep your home safe.

The type of person that should work as a electrician are people that can work under strenuous situations. People that are good with using their hands to work, people that have very good hand eye coordination and also people that will work under any condition.

An electrician sometimes will have to work under dirty situations and also hot and cold temperatures.

Electricians also must be physically fit to get in and out of tight spots. Electricians normally have a similar pattern to do their work. They study over their blueprints. They install wiring and do preventive maintenance. They perform safety evaluations and locate defects and problems in electrical systems.

What are the most frequent questions you get from customers? What are the answers?

1. Are you licensed and insured?

This may seem obvious but a surprising number of people do electrical work without a license or the proper insurance.

2. What is your area of expertise?

While there are many general electricians out there, most of them have done the majority of their work in a particular area.

Some work mostly with residential while others do commercial work. Some electricians work with new construction while others are experts in updating and making changes to existing systems. The right electrician is the one who has experience with the particular type of job you need completed.

3. What guarantee do you put on your work?

Any good contractor will stand behind their work and offer a guarantee that they have done the job well. You should see some form of guarantee in the contract as well as getting it in person from the electrician you choose. While there are always limits on this type of warranty, any electrician who doesn't stand behind their work is not the one you want doing your job.

What questions should a customer ask before hiring a professional in your trade?

It is important to ask questions before hiring a electrician. Most electricians are honest and capable of doing very good work. But there will be a few that are not, so ask plenty of questions before hiring a electrician.

Sometimes electricians don't handle all kinds of jobs and you should keep this in mind. Some are only involved in construction and remodeling work. Some electricians only are in to doing minor jobs and repairs. So it is very important that you explain to the electrician before hand what kind of work you will need done. And then see if they will be able to do the work you need.

It is very important to think about certain things before hiring a electrician. For insurance purposes and when a permit is required, you may want to hire a licensed electrician. It is important to know that a electrician can pay for any damage they cause to your home. And you would not want to be sued if a worker is injured while working in your home. It is smart to think about before hiring a contractor out to do a big job, to ask him to see proof of workers compensation that he should carry. And also to see proof of their current license.

Most electrical contractors don't mind giving you an estimate at your home. But if it is just a small job, they can loose money just by driving out to your home. So the electrician may give you a minimum price or a fixed price for the job you want done.

On large jobs you can ask for a hourly rate for a job. You should call around and get the best rates for the work you need.

And have more than one contractor come out to your home for a estimate. It is a good thing to get the best overall price for the job.

The electrician may need to cut holes in your wall for the work he is doing. Any repairs will not be done by the electrician. So you will be responsible to fix the damage. So ask before the job has started how much damage doing the job will cause.

On small jobs a electrician may want to be paid when the job is completed. On large jobs the electrician may ask for a downpayment before he goes to start the job. And then he will either want the rest of the balance when the job is done or set up payments for you.

If the electrician has to bring helpers to get the work done on a larger job he may have to charge more for this. So ask before the job starts.

Try and think of everything you can that has to do with the job that you are having done. And always ask questions so you won't be surprised when the job is finished.

What would you recommend customers looking to save money?

Don't buy the materials for the job yourself just because you think it will save you money. Because it usually does not.

It is better if the electrician makes the purchases because he knows exactly what you will be needing and how much.

Plus if the electrician buys the parts then he is responsible for replacing that part if it is broken or missing a part.

I recommend customers who want to save money to schedule an appointment and we can walk through and survey their electrical needs and give them some suggestions in energy management.

Most people start by switching from incandescent lighting to fluorescent/compact fluorescent.

Another great option and one of my favorites is switching to LED lighting as it is more efficient and can give you more than 10 years of service unlike a standard incandescent light bulb.

Attic fans are also a great choice on older style homes which are not insulated up to today's industry standards.

What services do you provide your customers after the work has finished?

We offer a 3-year warranty on labor.

Tell us something customers may not know about you.

There are certain questions that we should ask an electrician to make our home more safe and save money at the same time.

An electrician is very knowledgeable about all electrical items and wiring in your home. When you have a electrician over to work on a job in your home, remember to ask a few questions while he is there about the electricity in your home and how it works. He may be able to give you some tips and pointers about your electricity and home to save you money and make your home a safer place for you and your family to live.

One question you should ask your electrician is how safe the electrical wiring is in your home. And is there anything that you can do to improve the electrical safety in your home. The electrical wiring in your home is very important in making your home a safe place to live.

The electrician will let you know if he is concerned about anything and what you should do to fix the problem. One thing that people don't often think to ask a electrician is whether there is anything you can do to help lower your electric bill for your home. This is a simple question to ask and your electrician may know of ways to save you hundreds of dollars during the year on your electric bill. So it is a good question for your electrician to answer.

Your electrician may know of ways to help save energy all around your home. Another question to ask your electrician is whether they think your home is safe from a earthquake, hurricane and other natural disasters. Disaster proof homes are quite popular these days and especially in areas that get hit the worst with bad weather.

Electricians may be able to help you find resources that can make you home a lot safer from natural disasters. Another question you may want to ask a electrician is about your receptacles and outlets in your home and if they should be replaced. A lot of older homes may have old wiring and need all the outlets and receptacles replaced. The light fixtures may also need updating.

You can ask your electrician about other ways to save money around your home. Running one appliance at a time is better then running two appliances at a time. This is a way that will help lower your electric bill each month. The electrician may tell you to unplug and turn off items that you are not using. This is also a good way to cut back on your electricity.

There are many ideas for your home that a electrician may be able to help you with. So remember to ask them if you have the opportunity to. Information is usually free if they are working at your home.

There are very good electricians available everywhere to do quality electrical work in your home. And help you out by telling you things about your home that no one else can but a qualified electrician.

What brands or products do you work with?

GE, Cutler Hammer, Square D, Lutron, Dabmar, Sylvania, Dottie, Siemens, Stablok, Bulldog, Zinsco, Pushmatic, GTE, etc.

What types of jobs are the most common?

Replace and upgrade electrical services:

Wire new interior lighting, receptacles (outlets), switches
Wire and install landscape lighting, pool and spa circuits
Hook-up appliances, troubleshoot electrical problems, etc.

Commercial / industrial electricians typically perform many of the same types of jobs, but in a commercial or industrial setting. In addition, most of the wiring is done with conduit (pipe) and most of the voltages and amperages are higher.

For example, most residential services supply single phase 120 / 240 volt , and most commercial / industrial services are three phase, such as Y 120/ 208, or Delta 120/240 Volt, or 480/277 Volt.

What areas of your trade do you specialize in?

We specialize in Residential, Commercial, Industrial electrical construction, service repairs and remodels. Network and security camera systems.

We do service calls and emergency calls 24/7.

Restaurants, supermarkets, parking lots, street lighting.

What certifications or professional affiliations do you have?

All Journeymen electricians with JT ELECTRIC currently hold a California State General Electrician Certification.

All apprentices are part of the California electrician apprentice program.

Most states require an electrician to have an electrician's license. But having a license varies from state to state.

Most of an electrician's work consist of forty hours a week. Sometimes their work carries over to the night and sometimes even work weekends. Electricians that work in a factory normally have three shifts that they can work.

Electricians need to become skilled before they can work as an electrician. Electricians should have good hand-eye coordination to be able to do the job properly.
Testimonials
April 20, 2012

The workmanship at JT Electric is superb.


- Cabs

April 20, 2012

Dear readers,

I fix, repair and manage many homes, apartment houses and commercial properties for my clients. As we all know, many times you won't call the repair person back for repeat business citing such reasons: left job site messy, didn't pick up after themselves, charging more even after the price was already agreed upon, etc. When I use Jesus Torres at JT Electric, after I walk the job and explain what I want repaired/changed out, I'm confident in his ability to complete what tasks we discussed in a timely manner and I can leave him alone, I don't need to stay around. He's been a great addition to my referral list; I will call upon him again.

Edward K

- Mottani

April 20, 2012

He was very professional and had done clean work. He had an answer to all my questions. I will definitely consider him for any future work. Thanks again.

- Torres

April 20, 2012

I needed to upgrade our panel from one hundred amp to two hundred amp, we contacted JT Electric and they were able to help us out the same day. Very professional work, glad to have made the perfect call to JTE.

-
Related services