Next Step Personal Training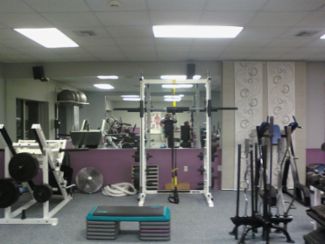 West Chester PA
West Chester, PA

Areas of service:
West Chester
Credentials
Email verified
Fixr reviewed
Fixr Gold Member
Contact Next Step Personal Training
Personal Training
Request an estimate
Next Step Personal Training - West Chester, PA
You'll be asked to describe what you need.
You'll be asked to provide your details so that Christian Burtnett may contact you.
You'll get estimates from other qualified service professionals.
About Next Step Personal Training
I'm Christian and I have been offering personal training services since 2005. I extended my services when Next Step Personal Training began operating in a gym in the West Chester/Chadds Ford area in January 2012.
Next Step Personal Training is a personal training studio which, unlike larger gyms, has more room. You will definitely not have to wait for a machine or free weights or be bothered by staff or other members. You wonít have to work out near or with people you donít know. We guarantee that your hour in the gym is exclusively your hour.
In the studio, I will instruct you about safety, proper form and the effective way to work out. I offer the following:
Resistance training
Kickboxing
Cardio training
Plyometric
Circuit training
Tai chi forms
Keeping you safe is my number 1 concern, so it is important to learn proper etiquette on equipment and body form.
Why a private studio?
Lesser Crowd
Guaranteed Privacy Ė You donít have to worry about a bunch of folks staring at you from afar when youíre working out.
Personal Attention Ė Trainers are self-employed so you are their only client at the given time frame. Your confidence is easily built as you learn the proper form and movements.
Questions and answers
What services do you provide your customers after the work has finished?

After the workout, my job is still not done. Actually my job is never done. After the workout I stretch my clients to release tension and to help flexibility, and this is done after every workout. Even when you are not at the gym, Iím still there to give you a text to see how you are doing and to make sure youíre eating healthy and drinking plenty of water, kind of like a coach to push you to do better and back you up when you feel like eating things you shouldnít.

What questions should a customer ask before hiring a professional in your trade?

Safety is the most important issue to me when it comes to my clients.

Questions you should ask are:

Do you have a degree or national certification? How long have you been a trainer? Do you have training in first aid, CPR or AED? Are you insured?

Itís also best to try and build a report with your trainer to see if the two of you are a match. Sometimes if youíre not a match, the workouts can be very boring due to the lack of common interests and communication.

Tell us about the project or job that you are most proud of (in the last 12 months).

Losing weight can be very challenging for a lot of people. With the proper motivation and the right attitude I believe anyone can make great results. One client that I had went above and beyond. He would come to see me once in the morning and once in the late evening 3 times a week. This client would come prepared and ready to go having already done his 15 minute workout. He listened to everything I said to do in the gym and everything outside the gym. My client was 40 pounds overweight and very down on himself. I picked him back up and made him believe in himself and that he could do anything. All he wanted to do was run in a race one more time like he used to in his younger years. In 4 months I took him from 205lbs to 155lbs and from a 14 minute mile to a 7 minute mile and he is now running in many more races.

What areas of your trade do you specialize in?

I specialize with people who want to lose weight, build strength and muscle and people who want to follow up with good help after physical therapy. I also work with seniors or people looking to improve their balance or day to day tasks around the house by using resistance bands or machines that would mimic the actions in their day.

How did you get started?

I got started very young, when I was about 10 or 11. My sister had been dating a professional wrestler for a long time, who she later married, and he was always giving me weight sets and playing sports with the kids in the neighborhood. After high school I wanted to own my own restaurant but things just weren't going my way. So in 2002 I started studying more and more about what I was good at doing. A lot of people keep complimenting on my body and asking how they could make their body look good too. Later more people would ask me tougher questions like my arm hurts if I do this exerciseââā¬ÂĚ or ââā¬Åďmy knees bother me a lot.ââā¬ÂĚ At this point I knew I was getting in deep and didn't want to further injure these people so I started studying more about special populations and injuries so I could tend to their needs and help them to build strength and muscle to make day to day activities more simple and easier on the joints.
Testimonials
April 30, 2012

I recently had the opportunity to work out with Christian Burtnett, personal trainer and owner of Next Step Personal Training. I was a little apprehensive because it had been a while since Iíd had a serious work out and at 51, I wasnít quite sure that Iíd be able to pull it off.

What I learned during my sessions with Christian is that you can do just about anything with practice and perseverance, and in the end, I was able to do things that I was afraid to even try previously. Push-ups and Burppies were two of the things I feared the most and are now the things I love because they give me such a feeling of accomplishment - theyíre now part of my own workout routine.

Christian is easy going, pushes you to keep going when you think you canít anymore, and listens when you know you canít. He has so much great information on diet and nutrition and had some great recipes to share. I lost 12 pounds in 5 weeks but whatís more important to me is that I feel better and stronger than I can ever remember feeling. I can see muscles again that I had forgotten were there!

I would absolutely recommend Christian for anyone looking for a personal trainer. He can jump start your stalled workouts or even get you started on the right track if youíve never worked out. It was well worth the money spent, and without a doubt the best thing Iíve treated myself to in a long time!

-

April 29, 2012

Christian was my first personal trainer. I admired two aspects of Christian's approach:
1) He showed me so many different exercises;
2) While he initially stated that his goal was to push me, he quickly realized that, due to the state of my physical health and inner drive, I needed exactly the opposite, and he provided that guidance. For that I am very grateful.

- R

April 27, 2012

I have had a knee joint replacement and I have been working with Christian Burtnett for a few weeks now. My knee is very stiff and I need to exercise it to be able to move it. Christian works with me three days a week and I have found it easier to move my knee. The exercises that Christian has me doing really stretch the knee area and help me to deal with walking on this new knee. Everyday I walk a little bit better and I feel healthier. Christian also helps me with my diet. He is a great trainer.

- Lockstone

April 30, 2012

Worked with Christian in the past and he is a very positive and upbeat guy with the knowledge to attain anyone's goals. Highly recommended!

- Mottani

April 28, 2012

Christian is GREAT!

Some of my best and most intense workouts have been with him. I have gone from 290 lbs to under 230 lbs - from flabby to fit!

That's the good news, the tough news is that it takes time (years) and a real commitment to change. The time and money that I spend on personal training is worth every penny!

- Berman