Picture Me Perfect Photobooth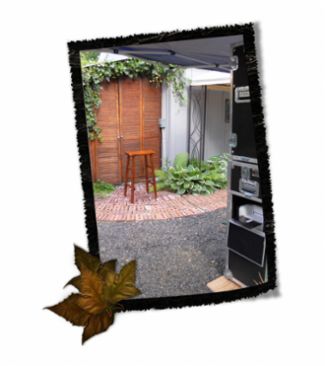 Kuna, ID

Areas of service:
Boise, Meridian and Kuna
Credentials
Email verified
Fixr reviewed
Fixr Bronze Member
Contact Picture Me Perfect Photobooth
Photo Booth for Hire, Holiday Parties, Weddings, Birthday Parties, we do it all!
Request an estimate
Picture Me Perfect Photobooth - Kuna, ID
You'll be asked to describe what you need.
You'll be asked to provide your details so that Aimee Linde may contact you.
You'll get estimates from other qualified service professionals.
About Picture Me Perfect Photobooth
We are a photo booth service for your event/party. We come to you, set up and take down, and our booth CHEERS for you when you're done taking pictures: We Service Boise, Eagle, Kuna, Melba, Meridian, Nampa, and Star without a gas fee.
YOU GET:
UNLIMITED photos during your session time scheduled
color, black & white, and video recording options at EVERY event.
a custom footer
flash drive and key chain that hold all your high quality photos which can be blown up to 20x30 with ease.
3 shots x2 per picture printed out at the party. Half is for the host of the party and half is for the guest to take home. EVERYONE leaves with a photo.
A scrapbook ~ it is like a guest book only you add the host's half of the picture. Your guests decorate and sign it at your party. (available for purchase~ comes in the 3 and 4 hour packages)
Attendant
Your choice of backdrop for indoor events or scenery ~for outside garden parties)
We have been in business since May 2012. We service Boise, Eagle, Kuna, Melba, Meridian, Nampa, & Star. Will travel elsewhere for a gas fee.
Our regular prices beat out every company in Boise. You and you're guests will have a blast and everyone will have memories for a lifetime to take home with them.
Our Photo booth is different from other booths you are used to. Our booth has no curtains to hide behind, giving you more room to have a larger group of friends in your photos. Because our photo booth doesn't have curtains, you also have the option of using the garden scenery outdoors, or the beautiful fireplace or other things as a background to make your pictures more unique and fun. The options are endless.
Contact us today!
Questions and answers
How many projects do you average in a year?

Though my first event was my sisters wedding in November 2012 I didn't actually start servicing other events until May 2012 I have been to 25 different events and have had HAPPY clients for every single one. Events such as, 25th Anniversary, several weddings, a Quinceañera, several 16th Birthday's, a 50th Birthday, a 60th Birthday, a 70th Birthday, a 9th birthday, a 7th & 10th Birthday, Several fundraisers, School carnivals, a Retirement party, and have a Halloween party on the books, a Christmas Party and Several weddings before the end of the year. Every single one has been ecstatic about my service and quality.

What are the most frequent questions you get from customers? What are the answers?

Why aren't you more expensive?

My answer is because I'm the only employee, I'm able to keep my overhead down and thus give you a better price. I feel that everyone should be able to have this great entertaining product at their event for so many reasons.

I've had a few people tell me that they went to an event where the photo booth didn't work. I've never had that problem. Sometimes we have to change out the paper and ink, but pictures can still be taken in that process. We guarantee that the booth will be in working order for at least 80% of the time, though to this day we have never been out of order for any period of time.

Tell us something customers may not know about you.

I'm also a Young Adult Fantasy author. I wrote a book that came out September 2007 and am still working on the second book of the series.

I home-school 3 of my 4 children.

I am C.E.R.T Certified (Community~Emergency~Response~Team) in Boise, Idaho.

I am also a HAM radio operator KE7MSP.

I love people, and most of all I love taking pictures!

What information do you recommend to have readily available before looking for a professional in your trade?

A date for your event is always good.

The venue your planning your event to be held.

Another person to contact the day of your event just in case you are not available.

What questions should a customer ask before hiring a professional in your trade?

Do you have an attendant for the entire scheduled event and do they interact with the guests?

This is very important. Sometimes there are paper jams, or the paper or ink runs out. If someone isn't there to fix it and make sure things run smoothly no one can take photos.

Another reason to have an attendant is because guests have no idea what is about to happen unless they've been watching other guest play with the photo booth. Some people take 1 picture and then walk away. leaving the last 2 pictures in the clip empty. This is no fun for anyone.

An interactive attendant will help with pose ideas, sometimes even pose the group. They will laugh with you and never at you, and answer any question you or your guests have. A good attendant will print out extra photos of each clip at any request and when there are more than 2 guests to make sure everyone takes home a copy of EVERY photo they are in.

What certifications or professional affiliations do you have?

I'm good at what I do because I've grown up taking photos and have already attended several events with my booth with raving recommendations from EVERY Customer. I'm great with people and love to entertain. Most of my business comes from referrals because someone has seen me at work. My hard work speaks for itself, and my clients are always happy to refer me to their friends.

What services do you provide your customers after the work has finished?

We ALWAYS stay and clean up the mess of the scrapbook table.

If the guest has ordered a scrapbook we place all the finished pages in the page protectors and any left over photos inside the book for the host.

We then save all the photos in photo booth form and in individual form to a flash drive with key chain to give to the host. They can then take those photos and print any size photo they would like, even 20x30.

We load up and make sure the area we were using is clean before we leave, so the host has 1 less spot to clean.

How did you get started?

Last year when 1 of my little sisters was to be married, I went wedding shopping and found this booth and fell in love with the idea of it for the wedding and for starting up a business with it. I'm good with computers and photography and I've been doing this ever since and loving every second of it.

Tell us about the project or job that you are most proud of (in the last 12 months).

To me EACH and EVERY job is important and I am proud of my service and quality for each one of them. I spend a lot of time prepping by making the custom footers for each special event because your event is special to you and your business and happiness is important to me.

Our attendants are always happy to be there for your special day ~guaranteed~. A happy attendant makes for the most fun at your party. With Picture Me Perfect Photobooth your guests will be talking about your party for years to come.

What types of jobs are the most common?

Weddings take up most of my schedule. I'm hoping to add more birthday's and Quinceañera's this coming year.

What brands or products do you work with?

"Open Air" is a brand of photo booth that stands up right, no curtains to hide behind because we know you want to get as many people into as many pictures as you can.

Being curtain free also enables us to use the garden scenery outside as a backdrop giving you countless options for backdrop designs. for more information about the OPEN AIR feature see www.OpenAirPhotobooth.com .

What areas of your trade do you specialize in?

Photography, Customer service, & Entertainment.

Photography~ I've been taking pictures and into photography for as long as I can remember. I've always been good at picking out a good scene, or posing people for a picture. As a wife and mother of 4 I'm always taking the pictures and am rarely in them. I've brought this talent for photo taking to my business.

Customer Service~ I always answer messages and questions and I'm at your event making sure you have the time of your life with all the photos you and your guests take. I'm happy to meet in person and bring samples so you can see the high quality of my work.

Entertainment~ My photo booth stands as a tower in front of your choice of scenery or one of my backdrops. Each time a guest takes a set of 3 pictures my photo booth cheers for you. I stand on the side and count down time before the next photo so you can worry about changing poses before the picture. This process is fun and entertains you and your guests for hours. Laughing is the most popular reaction with Picture Me Perfect Photobooth.

What would you recommend customers looking to save money?

Most businesses say that if it is less expensive then it is shoddy quality. This may be true for many businesses but not mine. Meet with me, let me show you what I have to offer and you be the judge. If I'm not the best price I will happily refer you to one of the competition. I don't believe in playing games. I check all the time and my regular prices are the best prices out there, and my great discounts and HIGH QUALITY seal the deal, If they don't lets talk and see what we can do to fix that.

What do you wish customers knew about your profession or trade?

That having a photo booth at your event is better than hiring a photographer to wander around taking photos because our prices are better or in some cases the same, but you get all the copy rights and you get 4x6 prints photo booth style on the spot. Your guests get to take a souvenir home with them. You can use your computer at home to send the prints to any place you want to get them printed including Walmart and Costco, where as a Photographer reserves the copy right and usually wants you to order their high prices to get your photos printed out.

Depends on the photographer.
Related services