Road Runners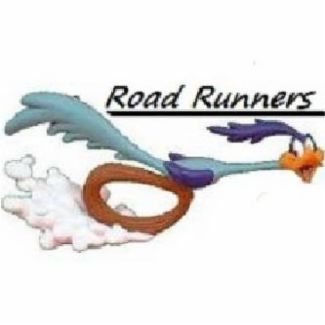 Wichita, KS

Areas of service:
Wichita and Derby
Credentials
Email verified
Fixr reviewed
Fixr Bronze Member
Delivery and Errand Assistance Service
Request an estimate
Road Runners - Wichita, KS
You'll be asked to describe what you need.
You'll be asked to provide your details so that Chance Oczkus may contact you.
You'll get estimates from other qualified service professionals.
About Road Runners
A delivery service located in Wichita, Kansas starting this year.
We are not a taxi service, but if you are at the bar and the taxis are going to take two hours to arrive at your location, or you have a dead battery and no one to call, call us and we will do everything we can to get to you quickly.
If you're unable to get smokes, or need something at the store, but can't make it due to the possibility of getting a DUI, or not having a vehicle, or no time to make that run, call us and we will be happy to do it for you.
You call us, we run! And we deliver!
Our rates are based upon the job at hand, we strive to be fair with our prices as to satisfy you. There's always a time when you wish you had that one person to call to help you out. Our hours are 24 hours a day. If we can answer the phone we will!
We service Wichita, KS and surrounding areas.
Contact us if you need anything. You call us, we run!
Questions and answers
How did you get started?

We got our start from an idea I had one day thinking about how there are so many people in Wichita that have no car, or got a DUI and can't drive, or are elderly and can't drive. So I thought what if we provided a service to Wichita and the surrounding area for delivery of whatever they are in need of at that time. All they have to do is call us to let us know what they are needing, or email it to us and we will get on it asap.

What would you recommend customers looking to save money?

I would recommend that they call us in advance so that if we are on the west side of town and they are on the east, we wont charge for the long drive over to the east side. Instead we will plan our routs

What areas of your trade do you specialize in?

Delivery of spacific items, such as food, smokes, beer, gas w/ gas can, pets, etc. Anything you need delivered somewhere at a spacific time, we will get it done. Let us know in advance so we can pencil you in.

What certifications or professional affiliations do you have?

We have a DL, in this field I believe that is all that is required of you. We're people helping peole out. In todays world there isn't much of that going on anymore, so every little bit helps.

What brands or products do you work with?

We dont really work with brands of products, that question doesn't really pertain to our business. We deal with folks that are in need of something but don't want to or can't walk all the way across Wichita in the crazy traffic to get it. So they call us and for a reasonable fee we go pick it up for them and drop it off where ever they would like for us to.

Tell us something customers may not know about you.

That we exist! Customers have to hear about you in order to contact you. We are trying to get the word out about or services in every direction so as to reach every type of client.

What services do you provide your customers after the work has finished?

We offer a return service if it is requested. We try to leave them with a smile thinking 'WOW! They were really nice people!' If we have gotten that done then we are doing something right.

How many projects do you average in a year?

We average the same number as the phone calls we get! We hope that in the future more people will hear about us, weather it be word of mouth, website or facebook. We would love it if everyone that knew about us told one other person. If everyone did that we would be well known in no time.

What are the most frequent questions you get from customers? What are the answers?

How much do you charge? and can you pick me up for work on a daily basis? We try not to get ourselves into situations where we are commited to picking an individual up on a daily basis for work, because that will eventually schedual our entire day and we will not be able to do anything for the elderly lady on the side of the road who ran out of gas.

What types of jobs are the most common?

The most common jobs that we encounter are customers asking us to run to the store to get a pack of smokes because they have no car or their car is in the shop. That's what we're here for.

What information do you recommend to have readily available before looking for a professional in your trade?

I would have a good personality, a drive to help others, a vehicle, and a DL. You need to have the ability to help others and you also have to have the ability to be friendly and curtious to everyone.

What questions should a customer ask before hiring a professional in your trade?

How do they present themselves? Are they honest? Are they polite and mannerly? Do they seem like good people that will go out of their way to help others? These are all very good questions to ask yourself when looking at a person as a potential employee.

What do you wish customers knew about your profession or trade?

That a person can call us anytime day or night. Our hours are around the clock. That said we have to sleep so if we answer the phone we will do our very best to help you in anyway we can, if not leave a msg and we'll get back with you asap. You can contact us by phone,text,or email.

Tell us about the project or job that you are most proud of (in the last 12 months).

I would have to say this entire operation has made me proud! It's taken alot of planning and a lot of late nights to get everything lined out hoping that we could get it started. It seems we are on our way!