Yard Dawgs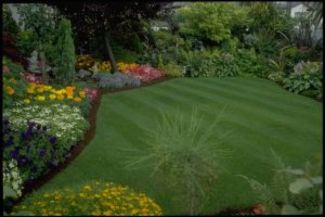 721 Barbe st
Westwego, LA

Areas of service:
New Orleans, Metairie, Kenner, Marrero, Gretna, Harvey and Westwego
Credentials
Email verified
Fixr reviewed
Fixr Bronze Member
Landscape, Lawn Care
Request an estimate
Yard Dawgs - Westwego, LA
You'll be asked to describe what you need.
You'll be asked to provide your details so that Robert Davis may contact you.
You'll get estimates from other qualified service professionals.
About Yard Dawgs
At Yard Dawgs Landscape and Lawn Care, our goal is to create a customer-centric company that is focused on ensuring client satisfaction. Yard Dawgs Landscape and Lawn Care staff members are trained to carry out their daily tasks with the understanding that meeting the customer's business needs and expectations is paramount. The cornerstone of good customer service is not only a timely response, but also the delivery of a resolution for any issue that may arise.
With this in mind, Yard Dawgs Landscape and Lawn Care personnel will work with each client to offer creative and timely solutions that keep the client's expenses to a minimum, while ensuring compliance to local code requirements.
Sign-up now and we will give you a great deal! If you receive a free estimate on lawn care services before May 15th we will deduct 10% off the estimate price of your spring/fall cleanup services or 10% off any two basic visits during your service period.
So now there is no reason for you to not contact us. We look forward to hearing from you.
Questions and answers
Tell us about the project or job that you are most proud of (in the last 12 months).

(Note: The following is an excerpt from an article, written by Matt Goering, formerly a carpenter and house painter, a freelance writer for the home improvement industry who has published over 600 articles. It talks about the various innovations on stepping stones and how stones can spice up a landscape at a minimal cost. This is generally a good project on landscaping that Lawn Dawgs would love to share with its future clients.)

One of the most underappreciated landscaping home improvement projects is the simple addition of stepping stones to a garden and lawn areas. Stepping stones are an easy way to add texture, contrast, and convenient pathways to the landscaping design.

If you're looking for a low cost, attractive, landscaping addition to your property, the world of stepping stones is one you ought to explore.

Stepping Stone Design

What you want to achieve with the addition of stepping stones to your property depends largely on the type of landscaping design you hope to accomplish. When most homeowners think of stepping stones, they conjure up images of single, spread out, sandstone steps that meander through flower gardens, and around patios and decks. While that might be exactly what you're shooting for, natural stone design is only scratching the surface of what is possible in your landscape and gardens.

Natural Stone

Since we've already brought it up, natural stone is a perfect solution to stepping stone pathways and designs. Sandstone, slate, and flagstone, are the most popular stones for this use, since they are easily cut, set, and fit to specific areas. They also fit well into more natural landscape designs, where natural stone borders and walls have been utilized. And, as far as installation goes, they are also a do-it-yourselfer favorite, since basic installation only requires the homeowner to dig a small hole, fill it with a sand base, and then set the stone where desired. Also, think about installing single, natural stepping stones in areas where you want to encourage garden voyagers to avoid trampling less conspicuous flowers and ground cover.

Stone Pavers

Not all homeowners are set on natural design when it comes to garden pathways and stepping stones. For these homeowners, stone pavers are probably the answer. In fact, paving stones (which come in interlocking varieties, if so desired) are quite economical compared to natural stone alternatives. Since they are usually made from concrete, the cost for creating an extensive garden path is greatly reduced from both material and labor standpoint. And since technology now allows for faux stone pavers to be manufactured that mimic natural stone, this choice is a no-brainer for many homeowners. From an installation standpoint, stone pavers take the cake over natural stone, as well. They are easier to install, and as mentioned before, are usually pre-cast to fit together without a hitch.

If your goal is a uniform, structured, pathway through your garden landscaping, choosing stone pavers over natural stone will save you considerable costs in both materials and workmanship.

Talk to a Landscaper

If you're considering installing stepping stones to your garden or landscape design, talk to a landscape contractor about which materials are going to look best with your vegetation, your home, and your overall landscaping. Doing so will ensure your new pathways will blend seamlessly with your current design, and having them installed professionally will ensure a garden path that you can enjoy worry free for years to come.

What services do you provide your customers after the work has finished?

A. Residential: Beat the Heat package

Inclusive of the following:

Mowing
String trimming
Edging
Hard surface blowing.

This service is performed weekly during the rainy season and bi-weekly, or as

needed, in the off season. Plant, bed maintenance and tree trimming are

available at an additional cost.

B. Residential: Full Service Package

Inclusive of the following:

Mowing
String trimming
Edging
Hard surface blowing
Bed maintenance
Driveway and sidewalk weed maintenance
Hedge and plant trimming
Palm tree trimming
Fertilization

C. Commercial: Full Service

Our commercial accounts are always full service. We will do everything you

need and more to ensure your complete satisfaction.

What are the most frequent questions you get from customers? What are the answers?

FAQ

Q: How can I reduce the time I spend working in the yard?

A: The time that you spend in your yard depends on whether you consider it work

or play, a responsibility or a joy. Almost all homeowners deal with lawns. Hereís

how to reduce the maintenance required:

Designed for easy maintenance, a lawn can be a breeze to mow. It should have

an even shape, mostly level, and free of trees and other obstacles.

Choose the right grass for your situation. If you live in USDA Climate Zone 5, 6, or

7, you will grow a cool season grass such as tall fescue, bluegrass, or a cool

season blend. In USDA Climate Zones 7, 8, and 9, you can grow warm season

grasses such as improved bermuda, zoysia, centipede, or St. Augustine. Other

factors influencing your decision may be how much sun your lawn receives, as

well as the amount of wear the lawn will get from children and pets.

Balance your maintenance with your lifestyle. If you want a healthy lawn but donít

want to mow every few days, reduce your fertilizer applications to a minimal level

to keep it green and growing. If your lawn has a daily ball game, you will need it

to grow more vigorously, requiring increased fertility, mowing, and even aeration.

Q: I want some color in my yard, but I donít want to spend much time or money.

What can I do with a few hours on the weekend?

A: If you want to maximize the impact you get from a little color, place it in highly

visible areas such as by your door, at the entrance to your drive, or in sight of

your outdoor living area. If your have good soil and a place for a small bed, that

is ideal. However, if your surfaces are paved, put your color in a pot(s). Select as

big a pot as the area can hold and then fill it with annuals and perennials that

are suited to the sun exposure it will receive.

Q: I just bought my first house. How do I keep the yard looking nice?

A: If your home has an established landscape, the best thing you can do is to

focus on the inevitable tasks indoors while mowing and maintaining outdoors

the first season. This way you take full advantage of the assets you have

inherited. Watch the pattern of the sun as the seasons change and the areas

that are shaded. Watch the drainage and any problems that occur during heavy

rains. Observe seasonal plantings such as bulbs and perennials, flowering

trees and shrubs that will reveal themselves. Take snapshots that will help you

remember when you plan changes.

After the first year, you will have a better idea of what you have, as well as what

you want in your new yard. If you want to make big changes or encounter

problems such as drainage, ask a professional for advice.

Q: I feel like Iím at war with the shrubs. If I donít beat them down, theyíll take over

the house. Iím tired of fighting. What can I do?

A: Choosing the right plants is the key to reducing maintenance. If you have

shrubs in constant need of pruning to prevent them from covering your

windows, the best idea is to remove them. If possible, move them to an area

where their mature size is an asset, such as an area where you would like to

screen an undesirable view or add privacy. If insects, diseases, or winterkill are

problems, remove those shrubs in favor of more hardy choices.

Always keep the mature size and seasonal features (flowers, fall color, berries,

etc.) in mind when you plant. Space new plantings so that adjacent shrubs will

touch, but not crowd each other as they mature. Also be sure to place new

plants far enough from the foundation of your home that they have room to grow

and sufficient water and sunlight.

Q: I have a sloping yard thatís difficult to mow. What can I do to make life easier?

A: A slope is not only difficult, but also dangerous to mow. It is all too easy to slip

and you might seriously injure yourself. The best idea is to plant something

besides turf on a slope.

Ground covers and low-growing shrubs planted like a ground cover require

some investment of money, time, and patience, but the reward of mowing only

the level ground will be worth the initial sacrifice. Space plants so they will touch

in 2 to 3 years, and use a pre-emergence weed control and mulch to minimize

any weed problems.

In some cases you can build a retaining wall to create level space where none

existed before. This will have the added advantage of making your lot more

usable for other purposes, in addition to making the mowing easier and safer.

Q: When I moved south, I never expected my lawn to turn brown in the winter? Can

I fix it?

A: In the south, warm season lawns may also experience freezing temperatures

in the winter. Winter lawns can go dormant for 3 to 4 months, turning the color

of parchment. Therefore, the best choices are improved bermuda, centipede,

zoysia, and St. Augustine.

For lifelong residents, the sight of an even zoysia lawn in winter punctuated by

evergreens such as boxwoods and camellias in bloom is pleasing to the eye,

yet another change in the cycle of seasons. However, for newcomers expecting

to be green year-round in the mild climate of the south, it can be a shock. If you

live in the transition zone, basically USDA Climate Zone 7, you can grow either

warm or cool season grasses. If the ďbrownĒ lawn bothers you, convert yours to

a lawn of turf-type tall fescue, your best bet in this region. However, the problem

may be the annual bluegrass, wild onions, dandelions, or other cool season

weeds that can mar the even color of the dormant lawn. It may be easier and

more affordable to simply control the weeds and readjust your aesthetic

expectations.

Q: My teenagers need a place to park. How can I make our driveway manageable

without valet parking?

A: When the third and fourth family vehicles arrive in the driveway, it is time to look

at the overall design of vehicular circulation around your home. Adding a

parking bay in the front, doubles as guest parking while making it possible for

all the members of the family to go and come independently. Consider adding

this extra bay adjacent to the front walk, whether it leads to the street or to the

driveway. While most guest parking bays are of the driveway on the side closest

to the door, placing it on the opposite side of the driveway is an option if slope,

trees, or other factors complicate your situation. If your street is busy enough to

making backing onto the street a challenge, the extra bay also serves as a way

to turn your car around and exit your home driving forward.

Q: The last time I fertilized, there were stripes across the lawn. Iím afraid to try

again. Please advise.

A: Patterns of light and dark green in the lawn are the fault of uneven fertilizer

application. The best way to avoid the splotches of hand application or the

stripes of a drop spreader is to use either a drop or a rotary spreader. Apply half

the fertilizer going back and forth across the lawn. Thena apply the remaining

half going up and down at right angles to the first application. A rotary spreader

has an advantage because you can overlap the edge of one trip across the

lawn with the previous one, further blurring the possibility of striping your lawn.

Q: My crape myrtle doesnít bloom like the others in town. Why?

A: The reason crape myrtles fail to flower is too little direct sunlight. Contrary to

popular belief, these trees do not need to be pruned to enhance flowering. If

your tree is in a situation that receives filtered sunlight or no direct afternoon

sun, consider moving it to a position better suited for flowering. They are tough

trees and usually survive transplanting. The only pruning needed is to train

them into statuesque trees by removing lower limbs, dead limbs, and any that

grow inward or cross other branches.

Q: Weeds, weeds, weeds. What can I do?

A: Timing is critical for weed control. Pre-emergence weed control kills the

germinating seeds that are plentiful in areas where weeds have prospered in

the past. This is ideal for lawns and should be applied in late summer and

again in late winter where weeds are persistent. Broadleaf weed control is

effective in removing ground ivy, dandelions, and their ilk that are already

growing in lawns. Products such as glyphosate will kill anything that is green,

so be very careful of applying sprays on windy days.

If you are pulling your weeds by hand, be sure to get them before they set more

seeds and repopulate the garden for next year. After a season of conscientious

weed control, your problem will be reduced to a more manageable level.

Remember, always read labels carefully to be sure you have the right product to

kill the weed and not your desirable plants. Also, wear all protective equipment

recommended, and mix and apply the product only as directed.

Q: Fall is beautiful, but I hate all the leaves. They kill my lawn and give me allergies

when I rake. Iím read to cut down my trees. Can you help?

A: It seems that we pay for the cool canopy of summer shade with hours spent

raking in fall. The only way to make it easier is with machines and good timing.

Always try to corral fallen leaves before rain turns them into a heavy mat. A

bagging lawn mower is ideal for the lawn and even the driveway, grinding leaves

into fine organic material that will quickly compost. A rake can break fragile

plants in beds of ground covers and annual and perennial flowers. A leaf blower

is the ideal way to get leaves from these hard-to-reach areas, as well as out of

gutters and off the roof. If airborne mold spores aggravate your allergies, buy a

respirator with replaceable filters. Wear this respirator anytime you apply

pesticides, whether you have an allergy or not.

Tell us something customers may not know about you.

Service Cancellations

Our goal is customer satisfaction! You may cancel your service at any time. Neither party is under any obligation to continue service. It is our desire for you to be pleased with our service and continue with our service each season.

Should you cancel your service prior to the 5 mowing minimum, the less than 5 mowing rates will apply to the previous services..

What questions should a customer ask before hiring a professional in your trade?

Avoid mowing your lawn at the lower blade settings. Low-mowed lawns cost more money because they require frequent watering, more herbicide to control the weeds, and require mowing more often to keep it that short.

If you set your mower blades at a higher level, the lawn ends up thicker and has a natural ability of blocking water evaporation from the soil below. Weeds do not grow as well in a higher lawn, so aim for a lawn length of between 2.5 and 3.5 inches during the summer. Leave your grass clippings on the lawn as they return nitrogen into the soil. You can use a mulching mower to break them up smaller for a nicer appearance and for better lawn health. If you donít have a mulching mower, you can simply leave the clippings on the lawn and mow over them again next time to break them up.

As the weather begins to cool towards the autumn months, you can lower your blade a little and cut the grass shorter. When you do your final cut before winter, cut it at its shortest length, as it will prevent mold from growing due to ice or snow, as well as prevent the grass from clumping together.

What areas of your trade do you specialize in?

We specialize in:

Fertilizer application
Core aeration
Thatching/power raking
Weed prevention
Weeding planted areas
Mulching
Leaf clean-up
Pruning or tree trimming
Plant flowers and/or trees
Insect control
Sprinkler repair/maintenance
One time clean-up

How did you get started?

Yard Dawgs has a wide variety of experience with all types and sizes of lawns- from the smallest personal yard to the largest commercial lawn. We, at Yard Dawgs, are dedicated to provide the highest quality lawn care and customer service, through constant improvements in our equipment, development of innovative programs, and a constant dedication to excellence.

So now you're asking yourself, "Why should I choose these guys?"

Well the answer is actually very simple.

We are a small company with roots in the community that we serve so we understand how important a well maintained lawn is. Since we are smaller, we have the ability to give every customer the special attention that they deserve. We love to get to know each of our customers and this allows us to better understand exactly what each one wants in their lawn care.

We can handle any size lawn care job because we have a variety of commercial grade lawn equipment which enable us to give professional quality lawn care service in an efficient time frame.

Along with this, we at Yard Dawgs, pride ourselves on our determination to constantly improve the quality of our lawn care service. Through such things as lawn care equipment upgrades, innovative customer service plans, and employee customer education we are continuously moving forward towards our quest to be the best lawn care service that we can be.

We have experienced working on all types and sizes of lawns. Yard Dawgs started out on small private yards but we worked our way up, and have worked on several commercial lawns and are able to provide all the services that the big corporate lawn care providers can.

What types of jobs are the most common?

Lawn Maintenance

Maintaining the propertyís exterior is an essential part of helping a property to remain marketable, especially as it faces more and more competition from other properties in the neighborhood. First impressions are crucial to successful sales, so it is imperative that the first impression is a positive one. During grass cuts season, each property is added to the recurring grass cut list. Depending on client parameters, the grass can be cut on a 7-, 10-, or 14-day frequency. Outside of grass cut season, the exterior is maintained on an as-needed basis.

All REO grass cuts include edging along walkways and driveways, as well as weed whacking along fences, foundations and mulch beds. Grass clippings will also be raked and removed. In addition to maintaining the grass, our contractors will complete shrub trimming as needed. Additional services including mulching, pulling weeds, and installing new shrubbery and flowers can also be completed as part of our upgraded landscaping packages. These are established separately, based on individual client needs.

What do you wish customers knew about your profession or trade?

Service Issues

Bi-Weekly services are offered. However, we do not recommend this service (except during colder weather). Many conditions will affect yard growth (watering & fertilization schedules, etc.)

Industry accepted mowing standards, which we adhere to, recommend only cutting 1/3 of the grass heights each mowing. Bi-weekly service inherently causes such problems as clumps of grass or grass appearing to be cut unevenly. We will not be able to send crews back to correct these issues or guarantee these services as we do on our weekly services.
Testimonials
July 13, 2012

Quick estimates! The owner came out to my property and not only did they do a great job on specifically what I asked for, they are also certified and pointed out tree diseases and decay that I otherwise would have been unaware of. A little money now will save me alot after hurricane season! They are very knowledgeable, honest & fairly priced. Thanks Bobby!

- Davis
Related services