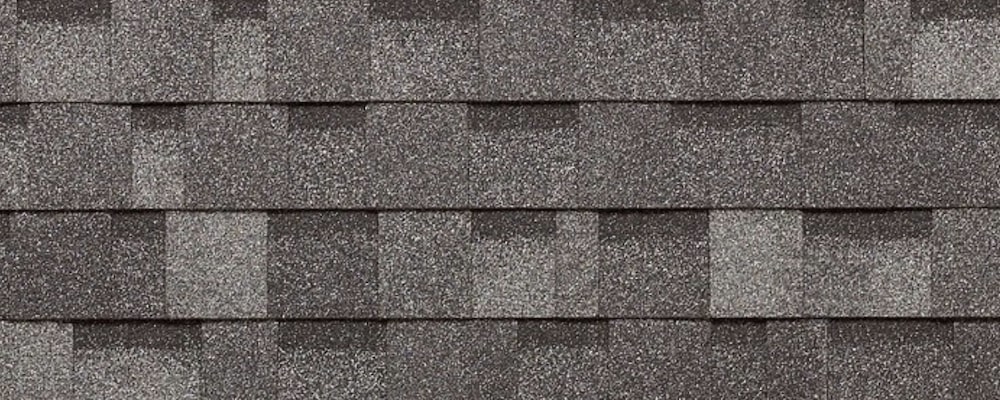 Image source: Len-Co Lumber
IKO is one of the top roofing manufacturers in North America, specializing in asphalt roofing shingles for both residential and commercial buildings. While IKO may not be as popular as GAF or Owens Corning, they offer more affordable options with strong protection against extreme weather conditions. Let's discuss the types of shingles IKO sells, the pros and cons of the shingle, and determine if they're right for your home.
On This Page:
Who Is IKO?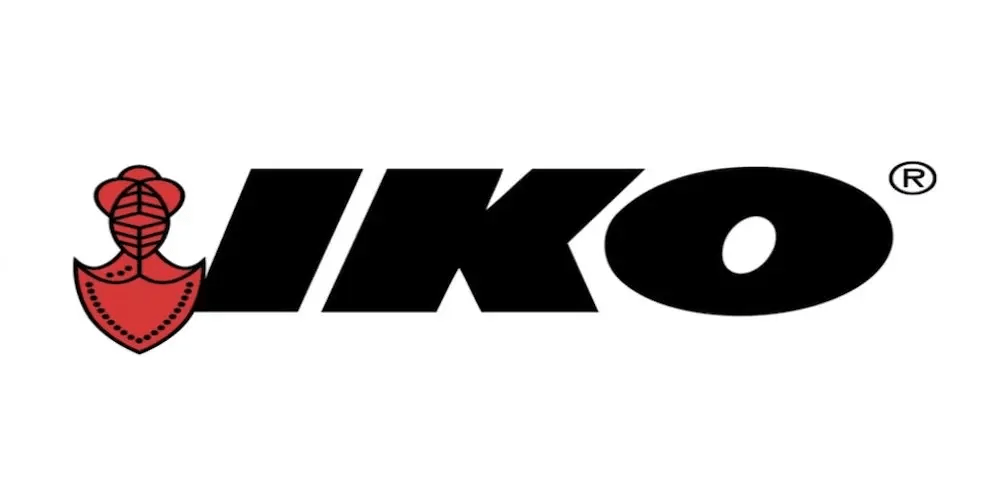 Image source: IKO
Founded in 1951 in Calgary, Alberta, IKO started by manufacturing building paper and coated roll roofing. In 1954, the family-owned company branched out even further into the roofing industry and began making asphalt shingles. Though IKO is based in Canada, there are currently eight manufacturing plants in the U.S. and ten plants in Europe. Currently, IKO's Cambridge laminated architectural shingles are their most popular brand of roofing products. Let's take a look at IKO's different collections of shingles and dig into the details.
Types of IKO Shingles
IKO manufactures four types of asphalt shingles for residential buildings: designer shingles, performance shingles, architectural shingles, and traditional 3-tab shingles. IKO's designer shingles are made to replicate the same appearance as more expensive roofing options, such as slate, but at a fraction of the cost. The performance collection of shingles is designed to protect your home from any extreme weather conditions, including high winds, impact, and moisture. The architectural shingles feature heavier and thicker materials, providing strong weather protection. Traditional shingles are a simpler, cheaper option if you're on a budget.
Let's explore the different types of IKO shingles below:
Designer Shingles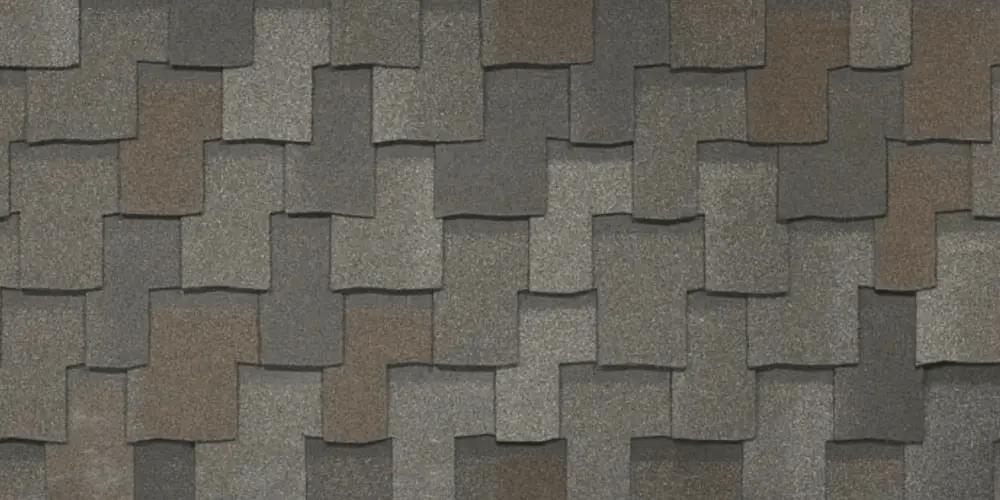 Image source: Can Roof
IKO's designer shingles are made to resemble more expensive roofing materials like slate tiles and wood shakes without the high cost. While each brand of designer shingles has similar functions and properties, they all differ in appearance, color options, and qualities. All three types are designed to integrate with IKO's PROFORMAX roofing system which includes accessories such as eave protection, underlayment, starter strips, and ridge cap shingles. They also all have a Class A fire rating and limited lifetime warranties.
Here are IKO's three types of designer shingles:
Crowne Slate -These shingles are designed to resemble the appearance of natural slate roofing tiles. Available in two different colors, the Crowne Slate shingles feature fiberglass matt, sealant strips, and are algae resistant. Crowne Slate shingles also have an extra layer of asphalt to battle extreme weather conditions.
Armourshake - IKO's Armourshake shingles are the company's attempt to resemble expensive cedar wood shakes, giving the roof a more rustic appearance. The shingles are laminated and include algae-resistant granules, preventing discoloration from damaging UV rays. Armourshake shingles are available in five different colors and feature fiberglass matt and sealant strips, making them a good option for homeowners in wetter climates.
Royal Estate - Royal Estate shingles are another slate alternative, available in four colors. These shingles also feature algae resistance, IKO's FastLock sealant strips, and fiberglass matt which is coated with asphalt on top and bottom.
Performance Shingles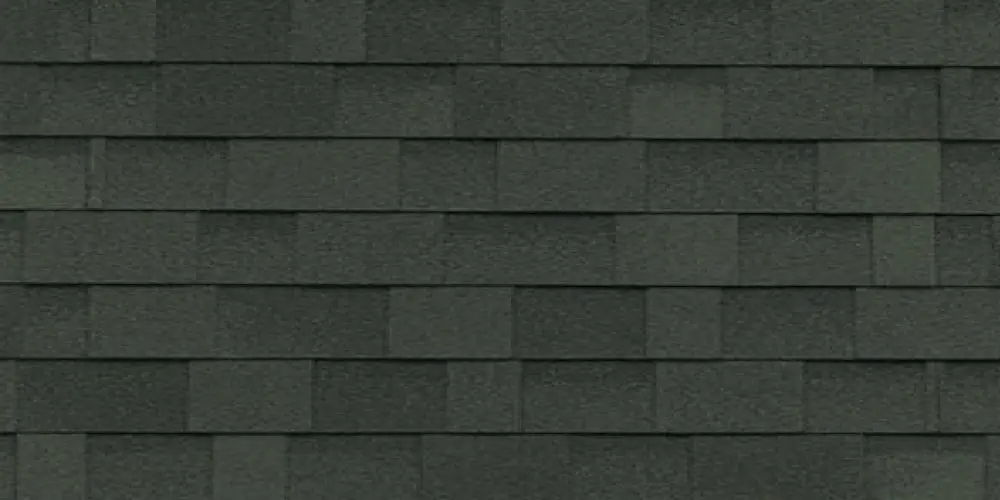 Image source: Lowes
IKO's high-definition performance shingles are designed specifically for homeowners living in climates with harsh weather conditions. They are built to withstand winds up to 130 MPH and feature a Class 4 impact resistance rating. IKO's performance shingles are also available in a large variety of color blends.
Here are IKO's two different types of performance shingles:
Dynasty - These laminated shingles feature IKO's ArmourZone protection, which provides a tear-free band and wider surface area for nailing the shingles. The ArmourZone is designed to prevent shingles from blowing off in severe storms. IKO Dynasty shingles are available in 16 colors.
Nordic - Available in nine colors, the Nordic shingles are similar to the Dynasty shingles, which include the ArmourZone protection against high winds and heavy fiberglass matt which prevents moisture.
Architectural Shingles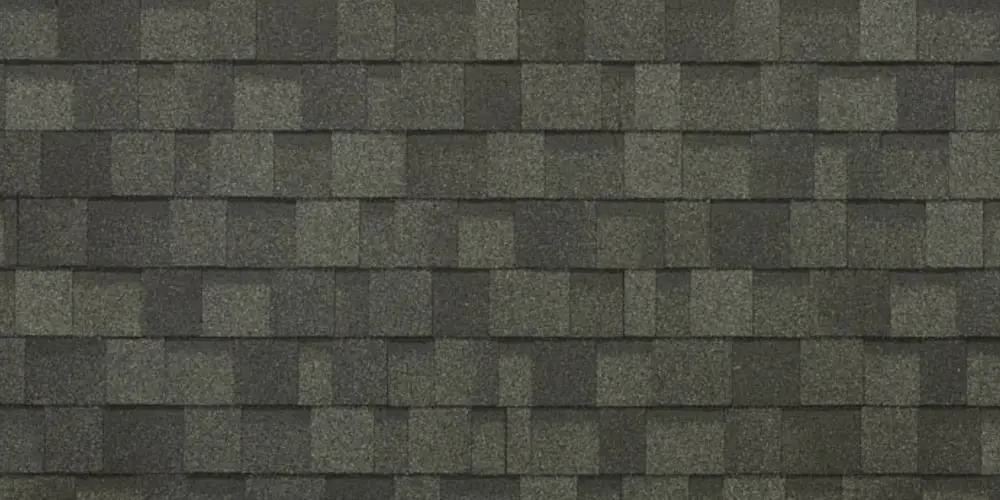 Image source: Can Roof
IKO's most popular products are its brand of architectural shingles. These asphalt shingles capture the same style as more expensive roofing materials such as wood shakes while also providing the same type of weather protection as IKO's other brands.
Here are IKO's two different types of architectural shingles:
Cambridge - According to IKO, Cambridge shingles are their most popular brand. Perhaps what makes this brand of shingle so popular is its larger size and exposure, which makes them easier to install. Consumer Reports included IKO Cambridge shingles on its list of Best Roofing Shingles. Available in 11 colors, these shingles are sure to increase your curb appeal!
Cambridge Cool Colors - Available in three colors, the Cambridge Cool Colors shingles are IKO's more environmentally friendly option. While these shingles are only available in certain parts of the country, such as California, they feature an SRI of 20+ which protects your home from the harshest temperatures. The Cambridge Cool Colors shingles are also designed to help reduce the carbon footprint and will reduce energy consumption.
Traditional Shingles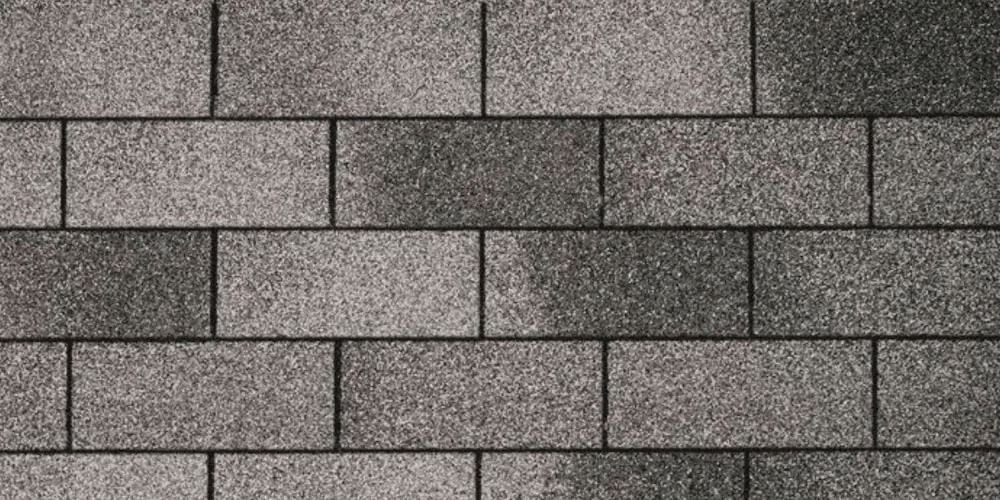 Image source: IKO
Last but not least are IKO's traditional 3-tab shingles. Available in a variety of different colors, the traditional shingles are the cheapest option if you're on a budget. These shingles feature the same fiberglass mat and copper granules found in IKO's other shingles.
Here is IKO's one type of traditional shingles:
Marathon Plus AR - In addition to its resistance to algae, the Marathon Plus AR shingle is also equipped with IKO's FastLock sealant strips which prevent any moisture. Marathon Plus AR shingles are larger than most traditional shingles, allowing for a stress-free and fast installation.
Pros and Cons of IKO Shingles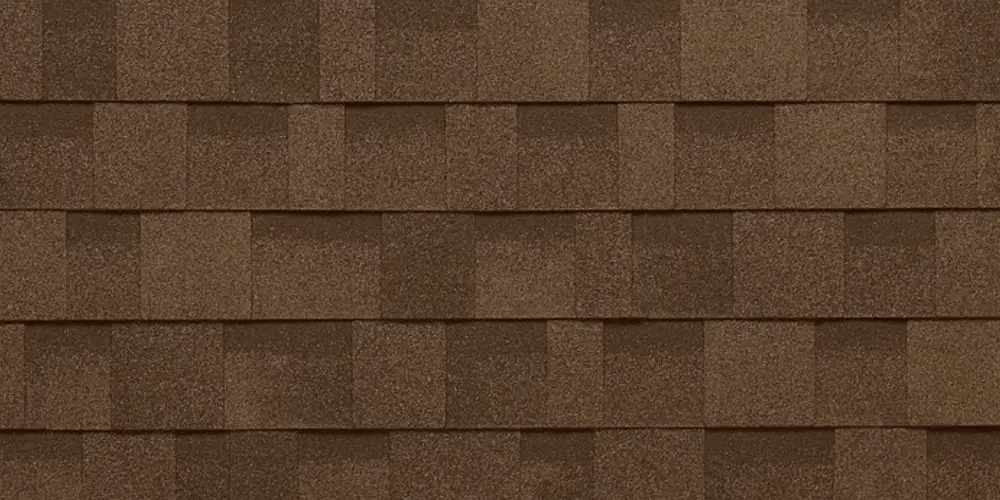 Image source: Len-Co
Pros of IKO Shingles
Weather-resistant - Due to the copper granules, FastLock sealant strips, and fiberglass matt, IKO's shingles are resistant to algae, fire, and winds up to 130 MPH. IKO earned a Class 4 impact rating and a Class A fire rating, which are the highest ratings possible.
Warranty eligibility - IKO features limited warranty coverage that compares with other major companies like GAF and CertainTeed but has fewer eligibility requirements.
Pro4 Complete Roofing System - One of the biggest advantages to IKO roofing shingles is its Pro4 Complete Roofing System. This system includes eave protection against rain and ice dams, synthetic underlayment, roof starter strips, and ridge cap shingles.
Certification program - IKO offers the ShieldPRO Plus+ certification program which should ease all of your concerns that your installation goes smoothly. This certification will ensure that your contractor is experienced with the materials and the installation.
Cons of IKO Shingles
Reputation - While IKO ranks among the top manufacturers of asphalt shingles, they also don't have the greatest reputation among homeowners. Some complaints include faulty shingles, resulting in significant repairs.
Sealing issues - If your shingles are poorly installed or experience cold temperatures and high winds, some bond sealant strips can become defective and the shingles will not re-seal or can blow off. This is why it is imperative that you hire a professional roofer or else you could pay for unnecessary repairs.
Warranty issues - In a class action suit, homeowners claimed they were not fully compensated for repairs of defective shingles. IKO will also not consider a warranty claim unless multiple requirements are met.
IKO vs. GAF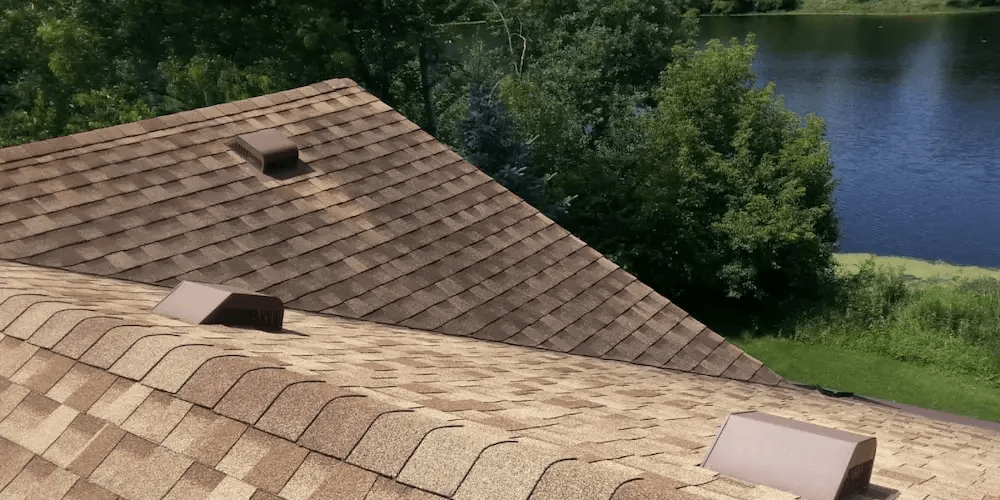 Image source: Star Tribune
IKO and GAF are among the largest roofing manufacturers in the country. While GAF sells the best-selling roofing shingle, with its popular Timberline brand, it's also more expensive. GAF shingles tend to be lighter weight than IKO shingles but they both retain the same durability. GAF has more color options and also allows you to transfer warranties between homeowners, which IKO is more strict about. Overall, GAF is a higher quality shingle with more favorable warranties, but IKO still compares well with other companies and is a more cost-effective option.
Are IKO Shingles Worth Buying?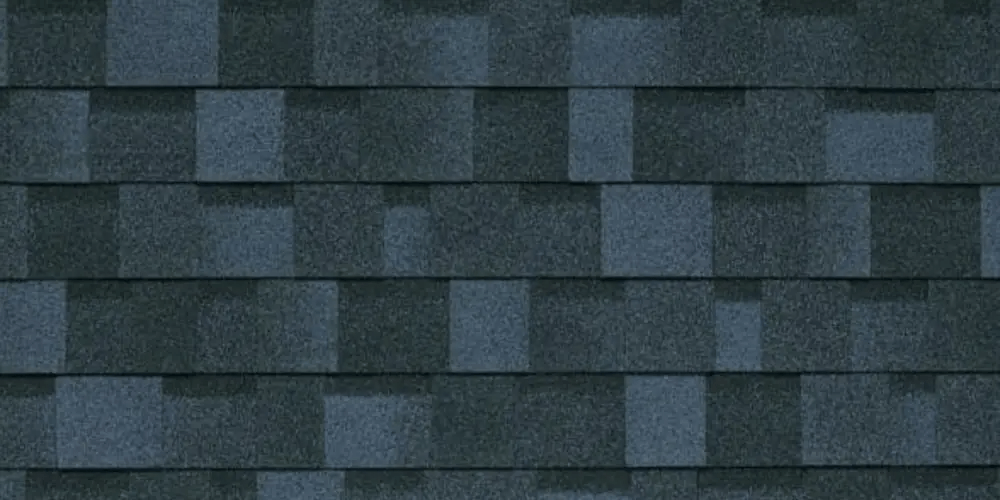 Image source: Clear View Exteriors
While IKO might not be a widely known or popular roofing company as GAF or CertainTeed, they remain a solid choice for affordable asphalt shingles. The shingles come with their faults and issues, but if you find the right roofing contractor who's experienced with IKO's products and installation, you shouldn't have too many problems. With options like IKO's Pro4 Complete Roofing System and their SheildPRO Plus+ certification program, you'll have peace of mind throughout your roof installation. If you're on a tight budget and hire a professional, experienced installer, IKO is a solid option for asphalt roof shingles.