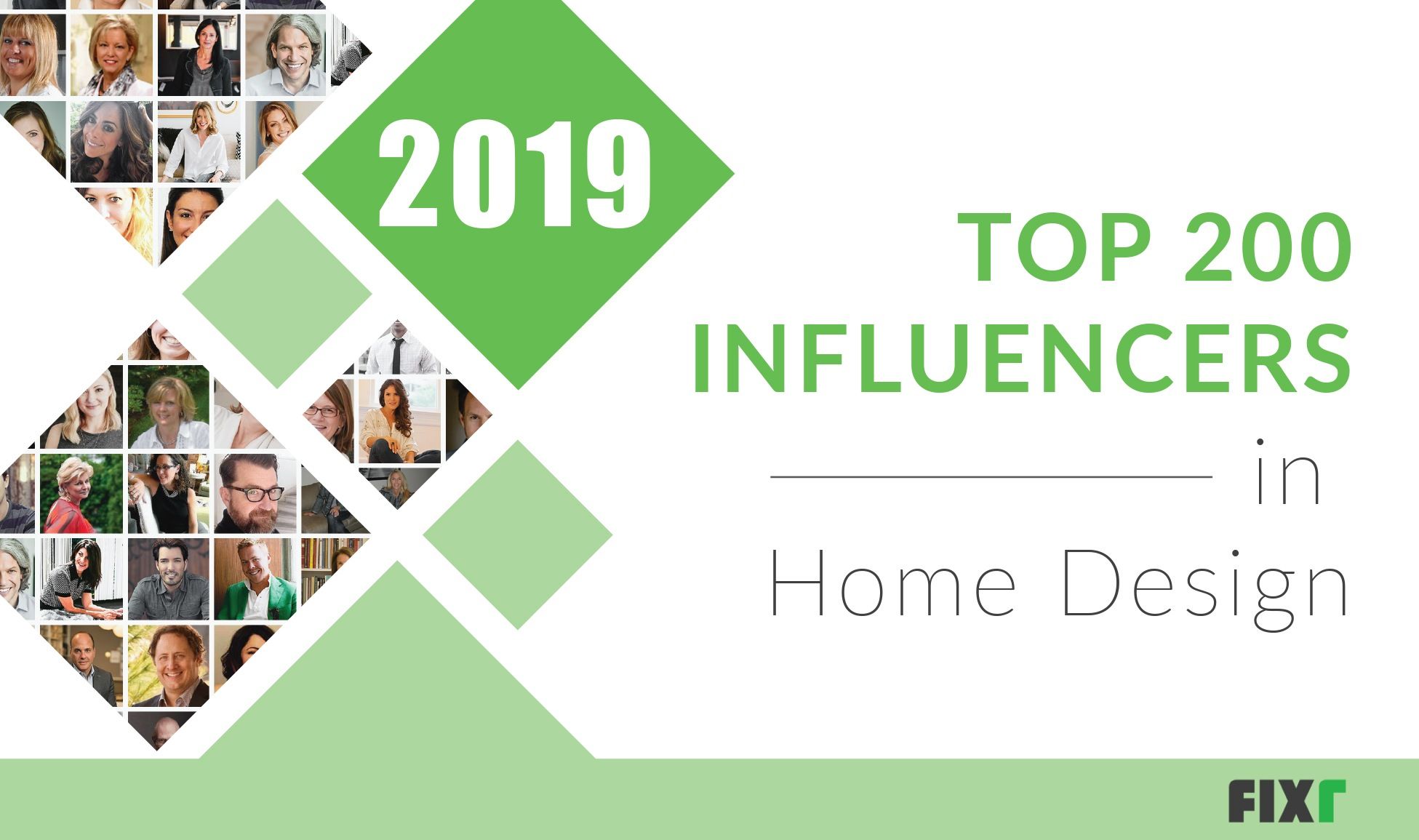 In 2017, we brought you the Top 200 Influencers in the home design industry. Home design and home designers have undergone changes in the last two years, which is why we updated this list to include the Top 200 Influencers for 2019.
Each influencer was chosen by taking a look at several important factors, including their presence online, their social media influence, and any awards they won in recent years. Influencers need to reach people, so we made sure that this list includes only those top professionals who are capable of reaching a large audience.
We present them to you alphabetically in simple, beautiful, and easy-to-read graphics so that you can see their names, companies, and websites at a glance.
You can find the full list.
Who Are the Influencers
We carefully selected our list of home design influencers from a wide range of industry experts. They are located across the nation and include experts in interior design, home staging, home design, and other parts of the field. They are the leaders in the home design industry, consistently showing outstanding performance in their work and through their social media.
We selected only those who have shown proven expertise and experience, as well as those who have recently won awards for their work. We also looked at how they communicate their knowledge to others via social media channels and blogs, selecting those who have the biggest impact on the industry.
Why You Should Know About Them
Home design changes constantly, but it does not do so on its own. The designers, architects, manufacturers, and others who work in the field are behind the changing trends. When a designer learns of a new material and then uses it, informs others of it, and educates themselves and their clients on its use is what creates a trend.
Those designers who have the largest influence due to their work and presence on social media are the ones who are also at the forefront of the changing industry.
If you have already paid a visit to the designers listed in our Top 200 Influencers of 2017, you will want to check out who the top influencers will be for this year as well.
This list will be of particular use to you if you are:
A professional working in the home design industry who needs to stay on top of what the latest styles and trends are.
A homeowner or renter interested in designing or decorating your own home, or a future homeowner or renter looking to purchase or rent a new space in the coming year.
Someone who is interested in the home design and construction industries and the way these fields are constantly changing.
Professionals staying in touch with industry influencers can help keep you up to date with the latest information and trends as they change and emerge. Doing so helps you create the freshest looks possible for your clients, while also giving you the reputation of someone who is at the forefront of new trends. Over time, this information can help you predict trends and fads yourself.
Current and future homeowners and renters can also learn a lot from the industry influencers. Whether you intend to DIY or hire someone to do the work, by paying attention to industry trends, you learn better ways to design or redesign your home. You also gain valuable insights into which trends and choices may add the most value to your home.
Following Them Means Following the Trends
Whether you are a homeowner or design professional, we hope that you find this list of home design influencers helpful. Learning new trends from the hottest influencers can help you achieve your own goals faster.
We extend our thanks to all the influencers who helped build this list, and we encourage anyone to follow these influencers on their various social media channels to ensure you stay up to date with everything in the home design industry during 2019.
Watch for our upcoming posts on this topic to learn more about the influencers, who they are, and what new industry trends they predict for the future of the industry.