A damaged roof is not only unsightly – it's a hazard. As we settle into hurricane season, the state of your roof may have you spiraling with worry over how you'll ever find the means to get it fixed after a natural disaster, but have no fear. Your damaged roof can be restored to its former glory with help from your homeowner's insurance. Your homeowner's insurance is an excellent resource when it comes to roof repair, and with their help, you'll have your roof repaired in no time.
When it comes time to have your roof fixed, there's an easy way to get your insurance company to help chip in towards repairs. Dealing with your insurance company may seem like a difficult process, but not to worry. We'll equip you with all the necessary tools on how to get your insurance company to pay for a new roof in a few simple steps – and how to keep your roof damage-free in the future.
On This Page:
Prepping Your Roofing Insurance Claim
Whether you need a few new shingles, a complete roof replacement, or one of the more common roof repairs, it's important to know what steps to take when filing an insurance claim with your homeowner's insurance. Let's familiarize ourselves with the process.
Step One: Find Out What Your Homeowner's Insurance Covers
Image source: Money Crashers
Reviewing your home insurance policy is the first step on the road to a new roof. Unfortunately, not all roofing problems are covered by any given insurance policy. When you're gearing up to go into battle for your roof, it's essential to know exactly what you're up against.
If your homeowner's insurance policy clearly states that your roofing situation is not covered, you may be out of luck. If you find that there's room to read between the lines, you'll have a better chance of getting your insurance company to pay for your roof repairs or replacement. Be sure to understand exactly what your insurance coverage will pay for and determine your deductible before you begin constructing your claim. If your roofing contractor offers to waive your deductible, consider that a red flag.
The state of Texas passed into law the Texas House Bill 2102 in September of 2019. This law subsequently made it illegal for North Texas roofers to offer homeowners a "free roof" by covering deductible costs. Roofing contractors can face jail time if they offer to pay for, waive, absorb, rebate, or offset an insurance deductible and must explicitly state that the homeowner must pay the deductible under their property insurance policy in their contract. If you're a resident of Northern Texas, you may need to provide proof of payment by the policyholder to your insurance company as well.
Step Two: Document the Damage to Your Roof
Image source: Redfin
A picture is worth a thousand words, and when it comes to documenting the damage to your roof, there's no better way to get your point across to your insurance company than with plenty of visual evidence.
Even if you don't currently have any damage to your roof, it's recommended that you have a few before-damage pictures at the ready. These will be invaluable if your roof is ever damaged and will increase your chances of a little extra help from your insurer.
If you don't have any before pictures, don't worry. Pictures of the damage are just as useful during the claims process. Make sure each picture has a timestamp as well. This way, you can correlate the visible damage with an event such as a bad hail storm or the common Florida hurricane, where your shingle roof may suffer some wind damage.
The more evidence and documentation you have, the better.
Step Three: Check Your Roof's Age
Image source: Professional Building Services
Knowing the age of your roof is of vital importance during the claims process. Your roof's age will impact the amount of any checks you receive from your insurer. Roofs less than ten years old are usually fully covered under warranty, while roofs a decade old or more, homeowners will receive reimbursement or the depreciated value of the roof. Unfortunately, the amount your insurance company is willing to pay for roof repair or replacement will reflect that depreciation.
Even if depreciation threatens your roof insurance claim, it's important to follow through. Any money you can put into a new roof is better than no money at all!
Step Four: Get a Professional Roofing Contractor's Opinion on the Damage
Image source: Green Home Gnome
One of the best pieces of documentation you can present to your insurance adjuster is a full assessment from a professional roofer. This assessment will prove that your roof needs immediate repair and attention whether you're suffering from a few roof leaks, broken gutters, or multiple damaged areas. Depending on the type of roof material you have, it could last anywhere from 15 years if you have asphalt shingles, or up to 50 years if you have a metal roof, which makes routine inspections crucial.
Your insurance agent will want to set up a roof inspection to determine whether you'll need a few minor repairs or a roof replacement. This professional statement will aid you in your roof insurance claim process and help your insurance understand exactly what needs to be done to your roof.
Step Five: Find the Right Roofer
Most times, material defects and consistent repairs trace back to poor installation or workmanship. Finding the right roofer for your roof replacement or repair is one of the most important steps you can take. Compare different quotes, check references, and beware of low offers, which can be a red flag.
Step Six: Get a Roofing Estimate
Your insurance agent will want you to get an estimate from a reputable roofing company or, in some cases, use their own estimators to determine the repair or replacement cost as well as the cost of whatever roofing materials you may need. If you've already gotten in touch with a roofing contractor to inspect the damaged areas of your roof, this step should be easy.
It's important to gather specific and detailed written statements from your roofing contractor, as well as proof that the contractor is licensed and insured, to present to your insurance company.
Step Seven: File a Roofing Claim With Your Insurance Agency Within 30 Days of Damage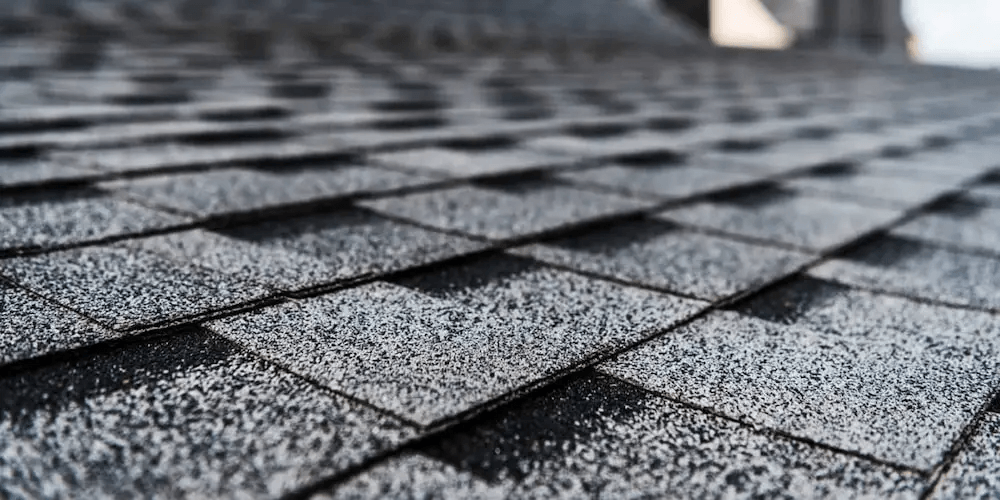 Image source: NRC
After jumping through a few hoops, you've finally made it! It's time to file your roof insurance claim. It is imperative that the policyholder file this claim within 30 days of damage to ensure your roof repairs are covered. Once your insurance company has reviewed and approved your claim, you're set to hire your preferred roofing contractor and begin the process of repairing your roof.
Step Eight: Protect Your Roof From Future Damage
It's important to take the necessary steps to protect your roof from becoming damaged in the future. It's also important to routinely maintain your roof, cleaning it when necessary and keeping it free from debris after a windstorm, or excess water.
Knowing the age of your roof, scheduling regular inspections every few years, and performing consistent roof maintenance are three relatively simple measures you can take to ensure your roof stays standing for years to come.