Image source: Porch
No matter what type of roof or warranty coverage you may have, it's important to understand exactly what each one covers. Overlooking the fine print of your warranty can be costly if you're experiencing defective shingles, improper installation, or the aftermath of a powerful storm. When it comes to roofing warranties, there are three main types. Let's discuss the details of each one and what you need to know to protect your home's warranty and save money.
On this page
Types of warranties
Roofing warranties can be complicated and may not provide as much protection as you might think. Many times, roofing contractors will sneak in certain loopholes and limitations that may void some warranty coverage that homeowners deserve. The three main types of roofing warranties you can expect are standard warranties, workmanship warranties, and extended warranties. Let's dig into the details and the differences between them.
Standard Warranty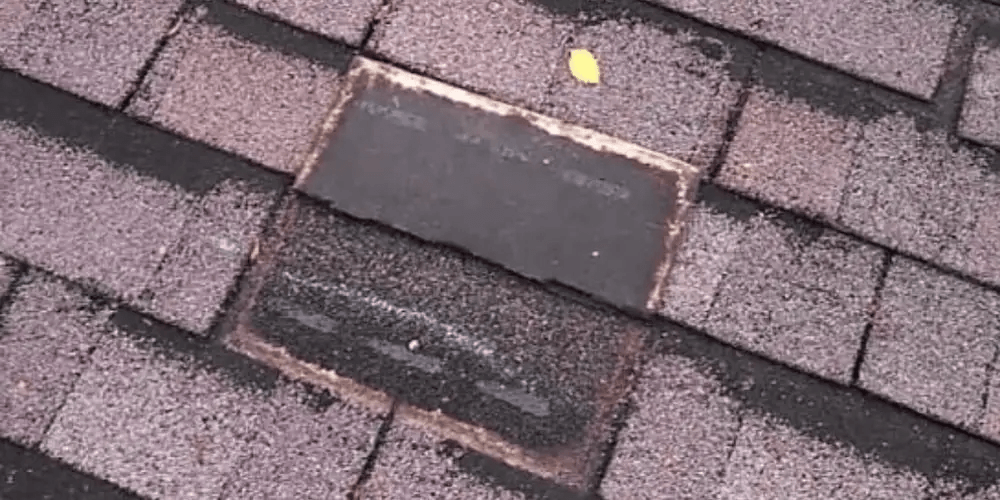 Image source: ResCom Roofing
Standard warranties cover the roofing materials you buy from the manufacturer, which is pretty standard with a new roof. With roofing products like traditional asphalt shingles, most manufacturers will feature a warranty that lasts between 25 and 30 years. Some roofing manufacturers like Owens Corning will feature limited lifetime warranties on their products, which usually have a lifespan of 50 years. It's important to understand that the manufacturer's warranty only covers defective materials. While some manufacturers will cover the replacement of defective shingles for up to several years, you'll still likely need to pay for contractors to remove and replace them. Any other type of damage or defects caused by installation errors strictly falls on the roofer.
Workmanship warranty
Image source: Roofing Magazine
A workmanship warranty covers any kind of errors or failures like improper nailing and alignment of shingles from the installer. While the length of these warranties varies between contractors, higher-skilled contractors will feature longer warranties, while some even offer lifetime coverage. Oftentimes, roofing material defects are due to poor installation, so hiring an experienced roofer is essential. But keep in mind that workmanship warranties typically don't include damage caused by severe storms, ice dams, or impact. This is why roofing manufacturers will incorporate both standard and workmanship warranties into their own complete roofing system, where you'll begin to see extended warranties.
Extended warranties
Image source: R.M Banning
Manufacturers typically offer an optional extended warranty, which incorporates coverage of both materials and the roof installation. While extended warranties do cost a little bit extra, you'll receive more extensive coverage. When you opt into a manufacturer's complete roof system, you'll receive coverage of key elements such as underlayment, starter shingles, hip and ridge cap shingles, and more. This roof warranty also assures peace of mind, considering that contractors have to be certified and experienced with roof replacement and installing the materials you buy. This coverage includes any kind of installation errors or manufacturing defects.
Protecting your warranty
Image source: Long Roofing
Filing an insurance claim is the last thing any homeowner wants to do, so understanding what coverage your roofing warranty includes is essential. Overlooking the smallest details can potentially ruin your warranty coverage and cost you more money. Here are some key points to consider to avoid any unnecessary headaches.
Inspections
Make sure to get your roof inspected as often as possible, preferably once a year to avoid any minor issues. Any kind of roofing problems like cracking shingles or flashings can lead to leaks and other costly issues. Staying ahead and maintaining the quality of your roof will save you money and roof repair.
Register your warranty
One point many homeowners overlook is registering your warranty with the manufacturer. Although it's not required, we strongly recommend doing so. If you ever have to file a claim with the manufacturer, your claim will be denied if you fail to register your warranty.
Keep the same contractor
Keeping the same contractor not only strengthens the relationship between you and the installer but your warranty can also potentially be voided if you switch. If you keep the same contractor, you'll also have someone who is already familiar with your roof and may be able to fix it easier than someone new.
Certified contractors
Remember that most contractors need to be certified with the roofing manufacturer to authorize the specific warranty or it could be voided. Some shingle manufacturers like Malarkey feature a tier certification program where contractors can achieve different badges, signifying their expertise with the materials and installing them.
Warranty terms
Image source: GAF
Understanding your roof's warranty can be complicated enough, especially when you're unfamiliar with some key terms. Let's take a look at some of the key words you can expect to see in your warranty and explain the differences.
Limited warranty
A limited warranty is typically additional coverage of a specific material defect or protection against something, such as high winds. Limited warranties are usually an add-on to your standard manufacturer's warranty and cost extra. It's important to remember that limited warranties usually just cover the cost of materials and not labor.
Full warranty
Anytime you see a full warranty, it means that manufacturers will repair and replace a specific product within a period of time. Keep in mind that a full warranty usually does not cover natural wear and tear.
Lifetime warranty
Whenever you see lifetime warranties, it simply represents the lifetime of your roof. If you purchase 'lifetime' roofing shingles, you can typically expect coverage for a lifespan of 50 years.
NDL
For commercial roofs, you may encounter the term NDL or no dollar limit. This means that a manufacturer will cover the cost of all defective materials. But keep in mind that it does not provide coverage of labor.
Exclusions and nullifications
Pay close attention to any kind of provisions in your warranty that excludes manufacturers from liability. Manufacturers will include a list of exclusions that are not covered in your warranty, which typically include ponding, damage caused by an 'act of God' (tornadoes, severe storms), lack of inspections, or failure to notify manufacturers of any ownership or contractor changes.
Summary
Roofing warranties can be complicated. Not reading the fine print of your warranty can be extremely costly if you have defective shingles or experienced poor workmanship. That's why it's important to understand each type of warranty and what each type covers. In addition to understanding your warranty, it's also important how to keep your warranty intact by routinely getting your roof inspected and keeping up routine maintenance. Understanding your warranty coverage and key terms to look for will help you save money and the lifespan of your roof.