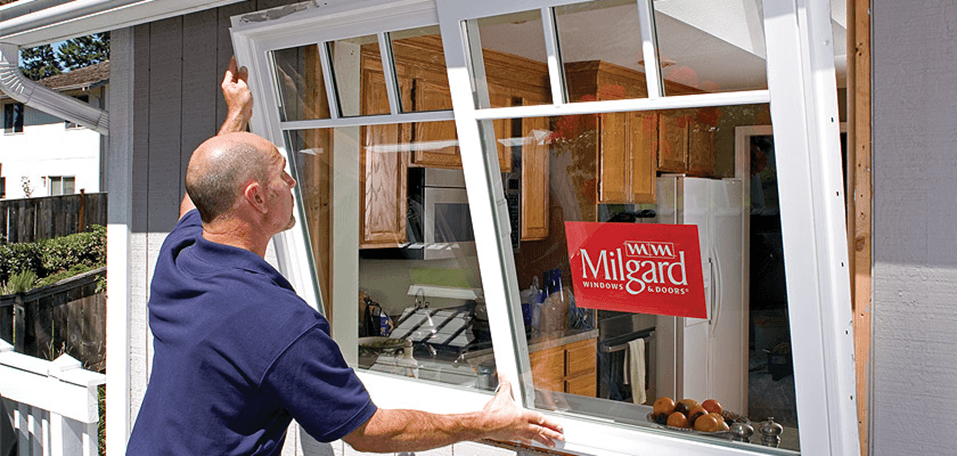 Image source: Milgard Windows & Doors
Whether you're looking for replacement windows or windows for new construction, you've likely come across Milgard Windows & Doors.
Milgard is one of the biggest and most reputable names in the window manufacturing industry, and they're worth considering for your new window project.
Milgard is a vertically integrated manufacturer, meaning it has control of its product suppliers. They have produced high-quality and energy-efficient windows for over 60 years. They offer customization to fit any design with their range of several window styles and a selection of three different frame materials.
To help you determine if Milgard is the best choice for you, we've taken a closer look at their product offerings, warranty information, and other alternatives.
On this page
Types of Milgard windows
Milgard offers a selection of seven different types of window designs. Each different style of new or replacement windows will provide you with its own set of advantages, disadvantages, and prices.
Here are Milgard's window types.
Double hung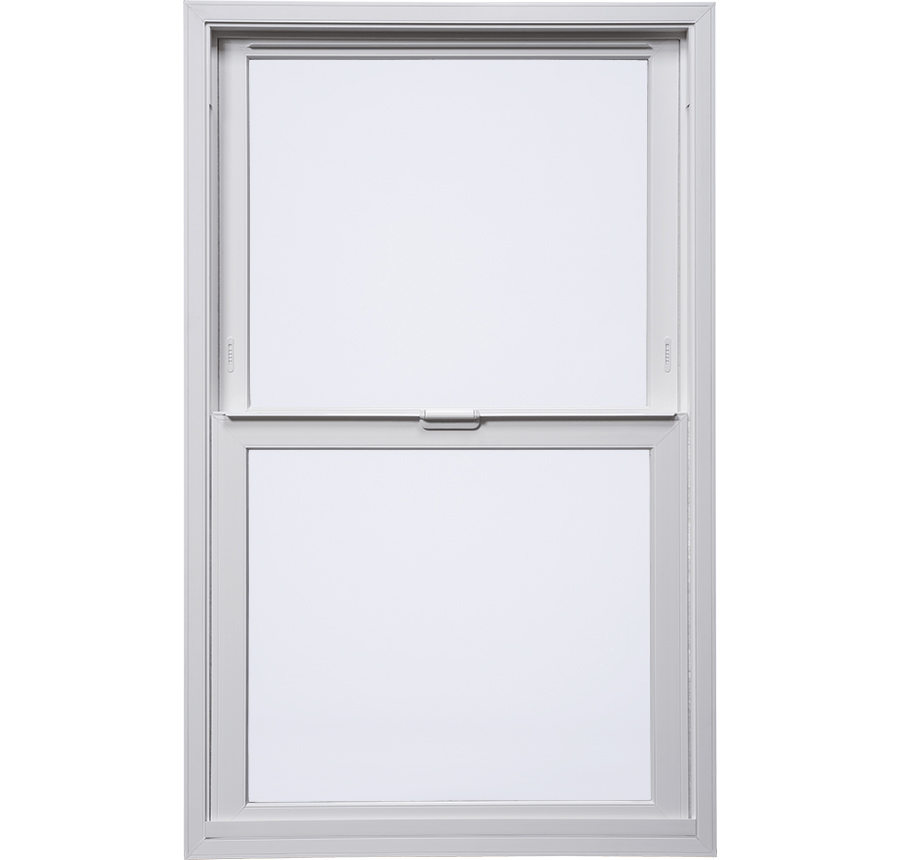 Image source: Milgard Windows & Doors
This is likely the window style you are most familiar with. This style features two large moveable sashes that can slide up and down. These sashes will be counterbalanced by either hidden weights or springs in the vertical side tracks.
Single-hung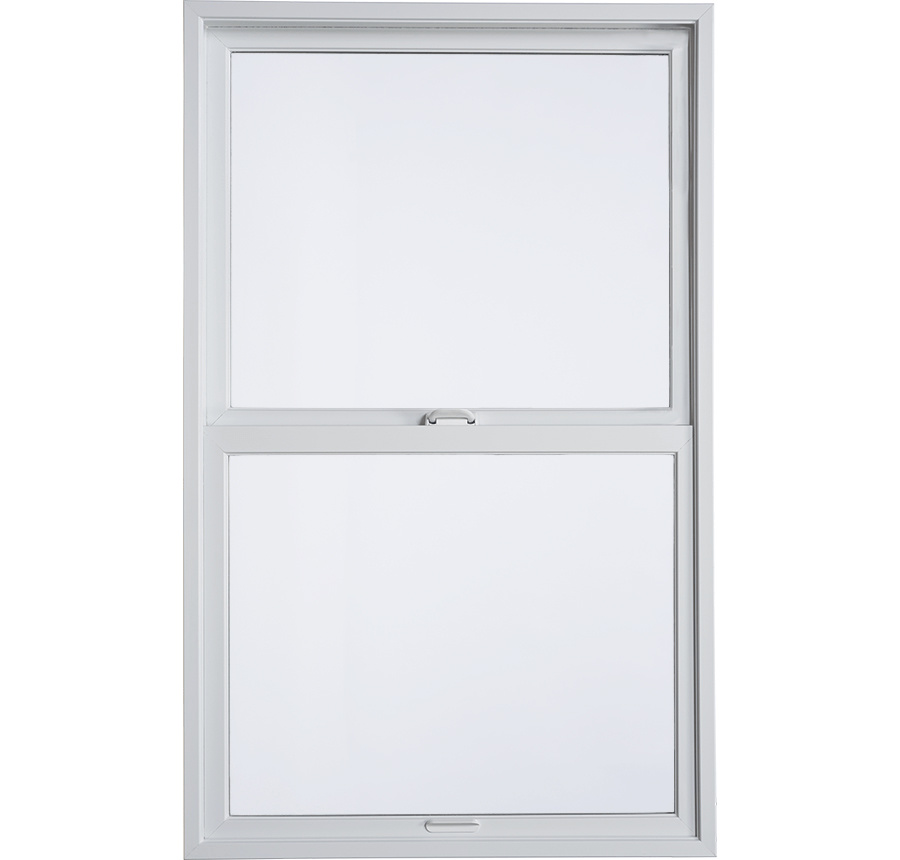 Image source: Milgard Windows & Doors
This traditional style window has been a common choice for homeowners for decades. Like the double-hung window, it consists of two separate sashes, one on top of the other. The difference between the two styles is that only the lower sash of the single-hung window is moveable, with the upper sash being fixed in place.
Horizontal slider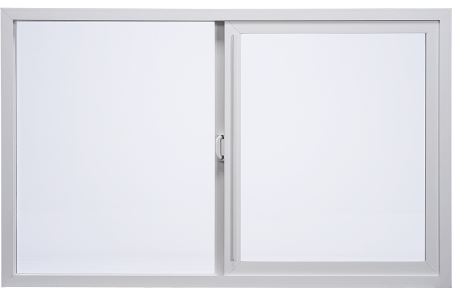 Image source: Milgard Windows & Doors
These windows consist of two or more sashes sitting side by side. The window is opened by sliding one of the sashes to the left or right. In some styles, one sash will be moveable and the other fixed. In others, they will both be moveable.
Casement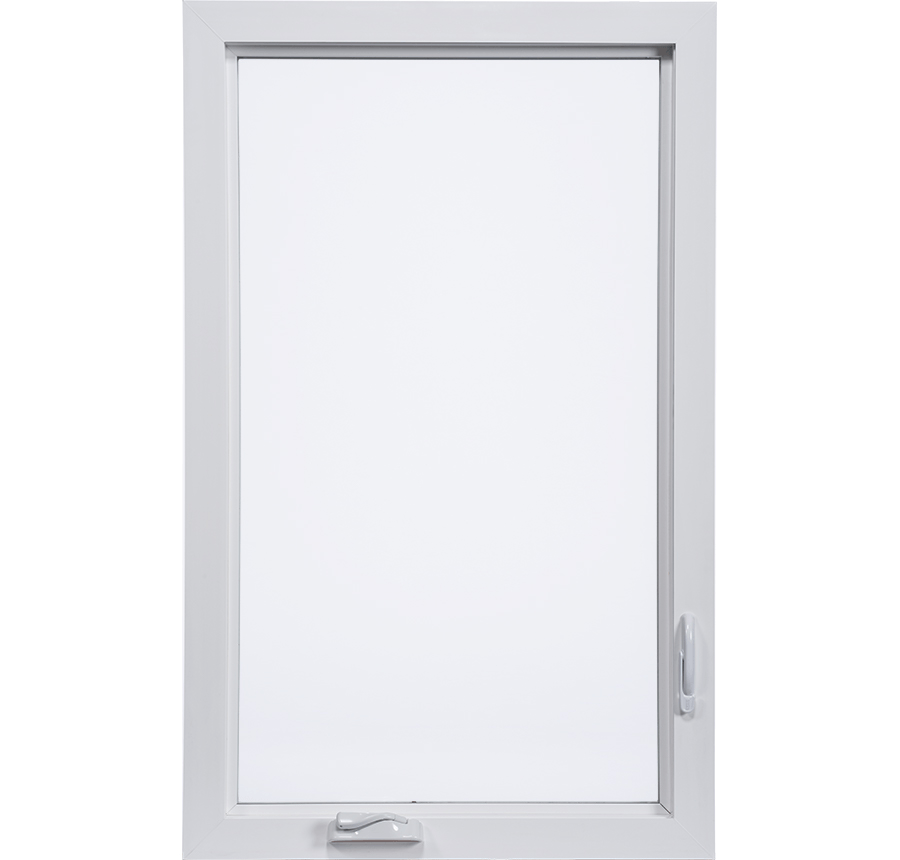 Image source: Milgard Windows & Doors
Another common choice, a casement window is a single-panel window that opens horizontally on a side hinge, like a door. These windows can be opened and closed using a hand crank which allows for a tight seal.
Awning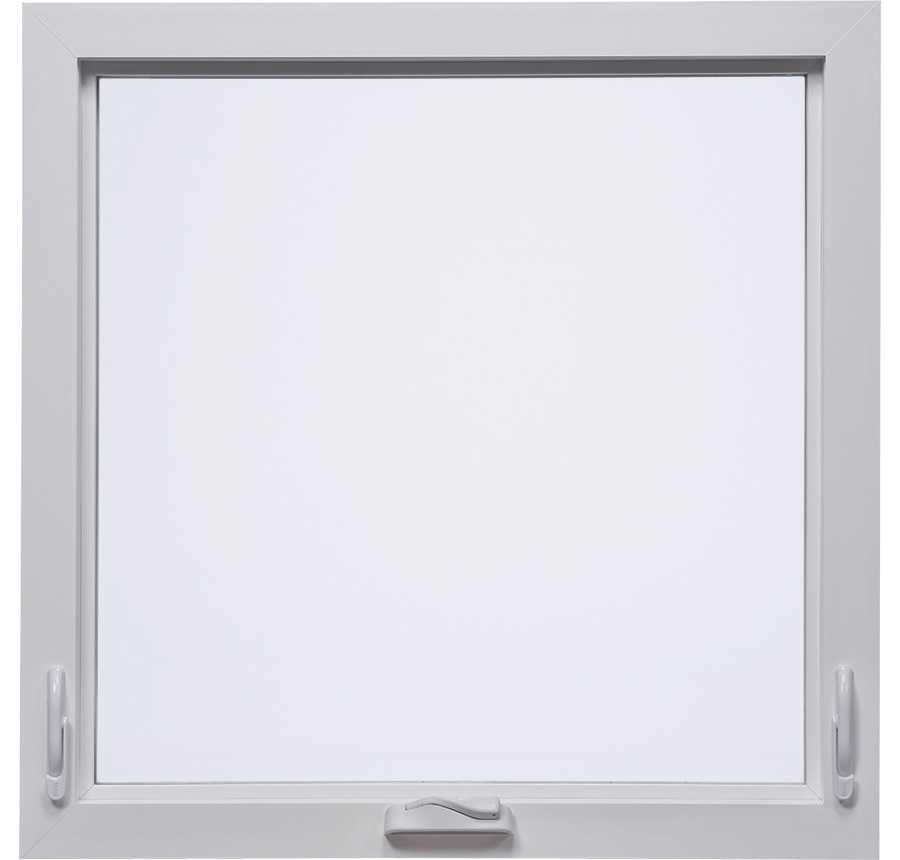 Image source: Milgard Windows & Doors
Like a casement window, the awning window will open and close using a hand crank. The only difference is that an awning window will open from the bottom with hinges on the top of the window.
Picture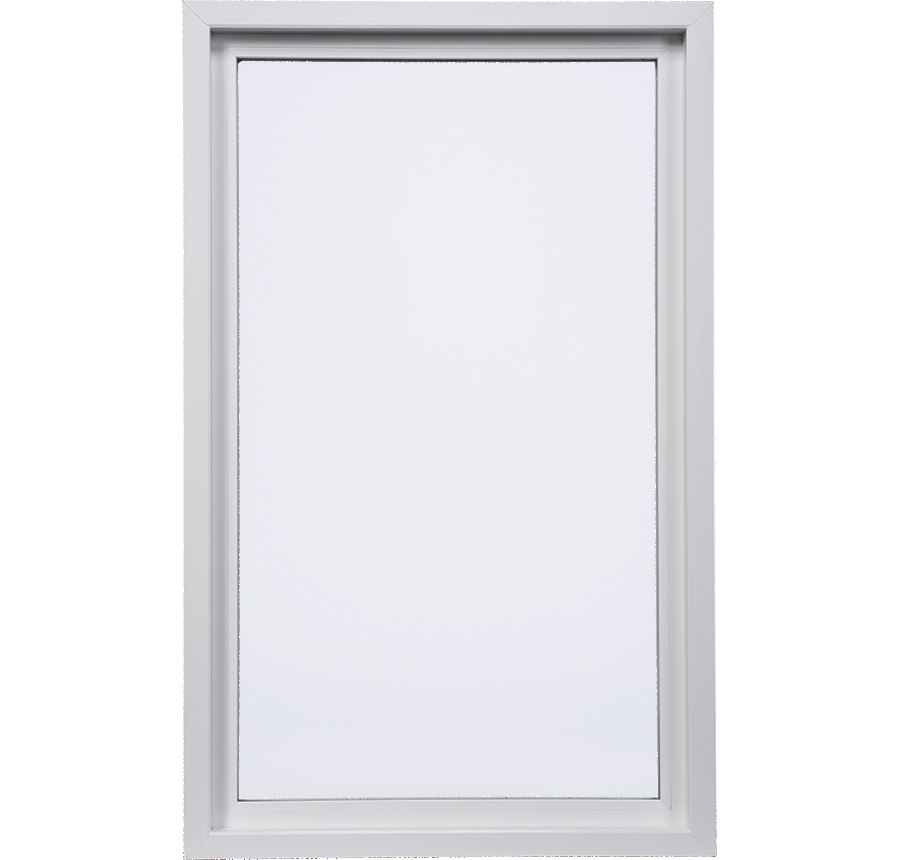 Image source: Milgard Windows & Doors
A picture window consists of a single panel of glass that provides an unobstructed view of your outdoor surroundings These types of windows are often used to display nice views and to fill the room with natural light. It may also be called a fixed window as they are not made to open.
Specialty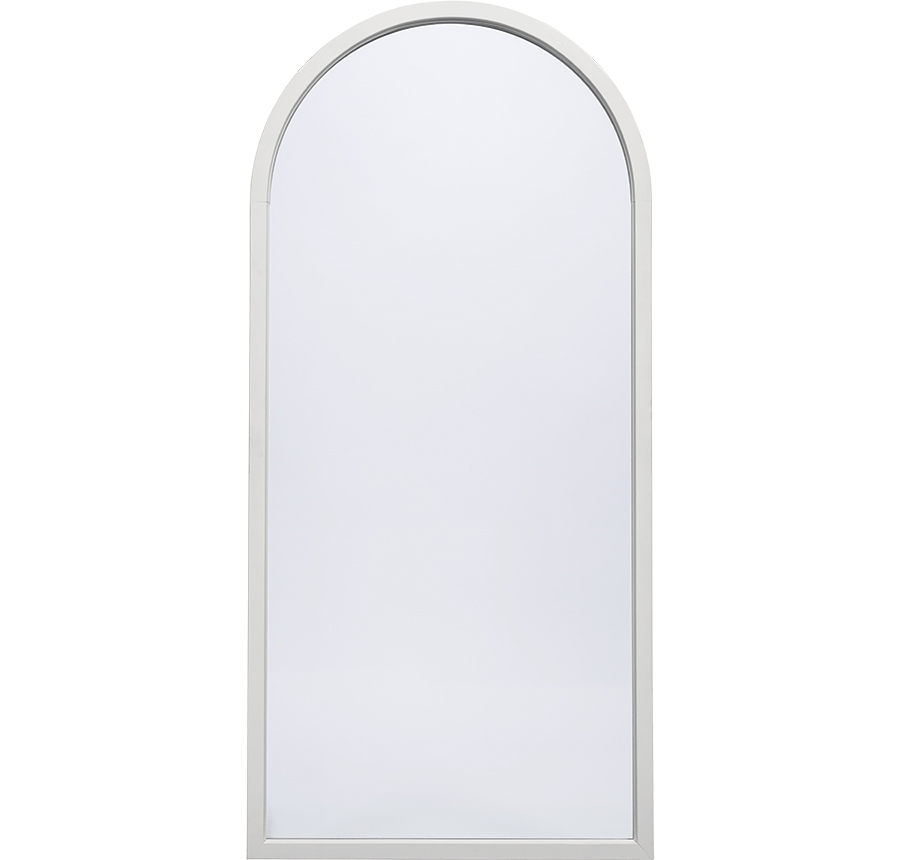 Image source: Milgard Windows & Doors
These types of windows are made of unique shapes and operating styles that can be designed to add some personality to your home. Milgard offers four types of specialty windows including radius, garden, bow, and bay windows. These new windows all offer a unique appearance compared to traditional square or rectangular windows.
Milgard window materials
Milgard offers its window frames in three different types of materials including fiberglass, vinyl, and aluminum. The type of material you choose can have an impact on your new windows' energy efficiency, durability, and aesthetics.
Aluminum windows
Aluminum window frames offer a sleek, light, and simplistic design that has become extremely popular in modern-style homes. The narrowness and slim profile of the aluminum frames also mean that more of the focus is put on the glass and the view itself. Milgard's aluminum frames are offered in anodized or baked-on finishes, providing long-lasting color.
While aluminum frames are suitable for most environments, it is recommended you avoid putting them in beach homes, as they can suffer corrosion from salt water and salt in the air.
Aluminum window options:
Fiberglass windows
Fiberglass window frames are composed of glass fibers and resin and are quickly growing in popularity among homeowners. Milgard fiberglass windows are designed to cope with all climates.
Fiberglass is a very long-lasting material due to its strength and durability. The upkeep on fiberglass is also minimal thanks to the material being resistant to swelling, rotting, and warping. While painting fiberglass frames isn't always necessary, it is a very paintable material, so you are able to easily change the color to your liking.
Fiberglass window lines:
Vinyl Windows
Vinyl window frames are made from polyvinyl chloride (PVC) and titanium dioxide and are an extremely durable and virtually maintenance-free material. Vinyl is also one of the most versatile materials, which means it can be used for any type of window style.
While in most cases vinyl windows are only available in white and other neutral colors, Milgard has developed a two-coat formulation that provides other color options like bronze and silver. This new coating technology also allows for UV rays to pass through the first layer of color and then bounce off the vinyl frame. This means that the color of the frame is better preserved and will last longer.
Vinyl window lines:
Warranty information
Homeowners will be pleased to know that with Milgard's products and services also come industry-leading warranties. Milgard offers two different warranty policies including the full lifetime warranty and their lifetime limited warranty.
Milgard's full lifetime warranty will cover the product for as long as you own your home and will provide both parts and labor at no charge to correct a nonconformity. The lifetime limited warranty will only provide parts at no charge for successful claims.
Milgard's warranties can vary slightly depending on the product with different exclusions and conditions applying to certain windows. Before making a purchase, make sure that you are well-read on each product's warranty information and understand what you're covered for.
Pros and cons of Milgard windows
Pros
Wide selection of window types and materials: Milgard has a great selection of windows, offering several different types of windows as well as aluminum, fiberglass, and vinyl frames.
Warranties: Milgard provides both full lifetime and limited lifetime warranties with their products which give you peace of mind when using their services.
Reputation: Milgard has an outstanding reputation in the industry and among homeowners for its high-quality products and services. This is reflected in their A rating from Better Business Bureau.
Cons
Limited-service areas: Unfortunately, Milgard only services 16 states throughout the country, with most of them being on the western side. This means that if you happen to live on the east coast, you will find it hard to access a Milgard dealer.
Lack of pricing details: You need to go down the path of getting a consultation from Milgard to find any pricing information. This becomes a bit of a hassle especially if you're trying to compare multiple brands.
Alternatives to Milgard windows
The window supplier industry is flooded with many quality and trustworthy brands. So, if you are not sure about Milgard Windows & Doors or are just looking to compare their offerings with other companies, there are several alternatives worth looking at.
Here are just a few of the best window manufacturers you could consider:
Alside Excalibur
Anderson Windows & Doors
Jeld Wen Windows & Doors
Marvin Windows & Doors
Pella Corp
Are Milgard windows right for you?
Milgard Windows & Doors is a reputable and trusted manufacturer that has built its name around high-quality products and workmanship. The company has a great selection of window styles and types from double-hung windows to specialty/custom windows. With many of the window styles, you will also have the option between aluminum, vinyl, or fiberglass, depending on your preference.
While Milgard has some fantastic product offerings, with their service area being limited to western states, you could run into some problems if you live elsewhere. Keep in mind that Milgard doesn't sell directly to consumers so you will have to find one of their local dealers.
Whether or not Milgard windows are right for you, we recommend getting a quote from multiple manufacturers. This allows you to not only compare prices between companies but also to ensure you're getting the product that's right for your home.