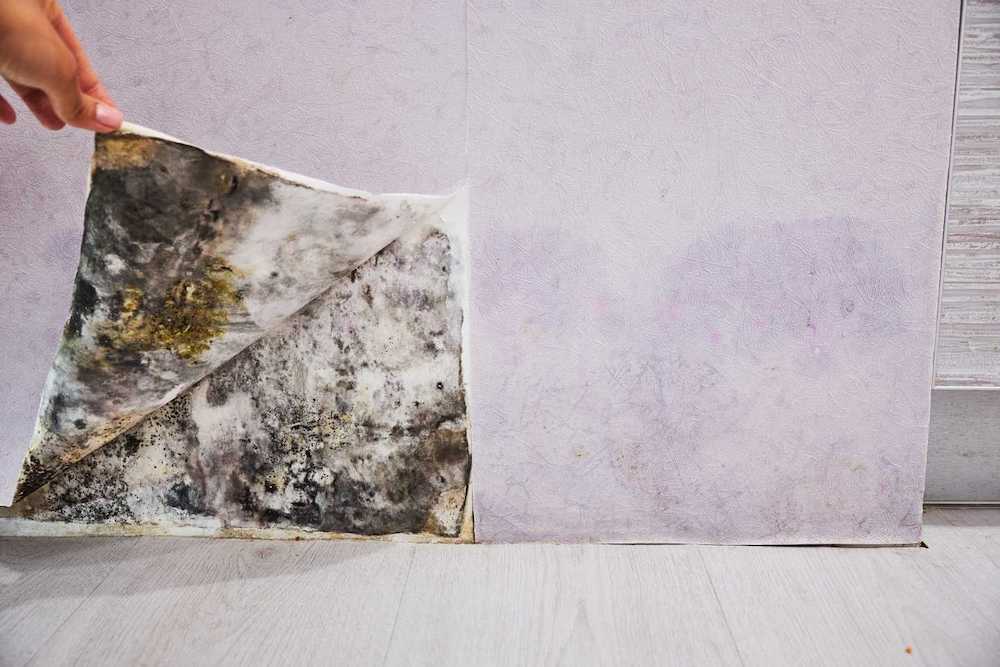 Image source: Servpro
Mold isn't just harmful to the foundation of your home – it can also cause a variety of health problems. If there's visible mold in your home, it's crucial that you hire a certified mold inspector. While acting as quickly as possible is key, we recommend having your home inspected before opting for total mold remediation so you know exactly what you're dealing with and avoid unnecessary costs.
Let's dig into the details of when you should inspect your home for mold, the inspection process, and more.
On this page
When to inspect your home for mold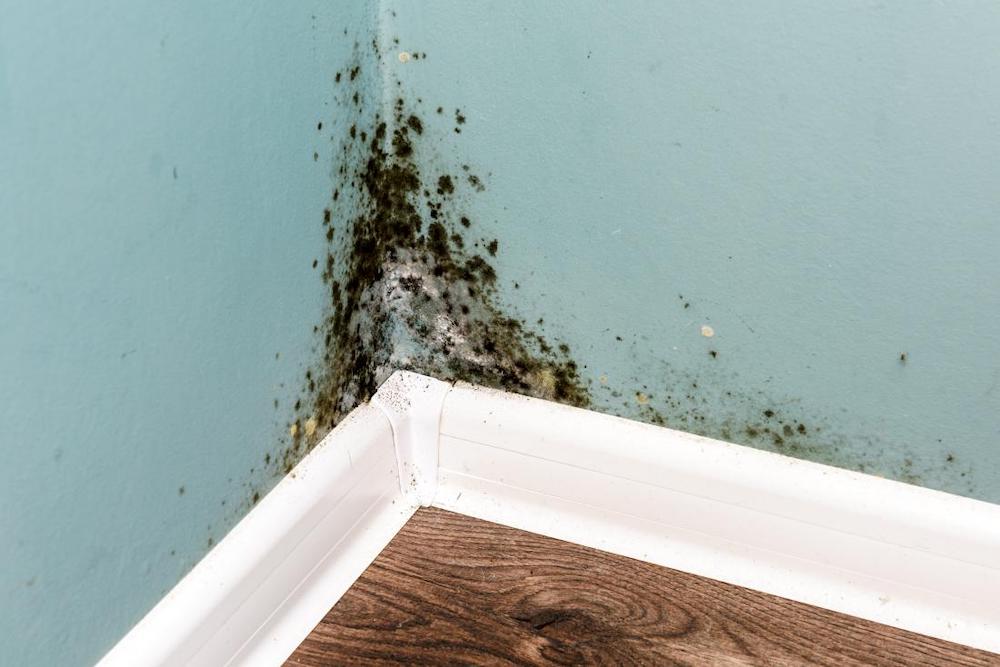 Image source: Medical News Today
Luckily, mold growth is fairly easy to notice. If you see mold in cracks and corners of your home, it'll likely spread rapidly, between 24 and 48 hours. It's also important to understand that mold can be present in areas that you can't see, like HVAC systems and crawl spaces. If you can't see it, you should opt for an inspection if there's been recent water damage or if you can smell mildew.
Mold inspection process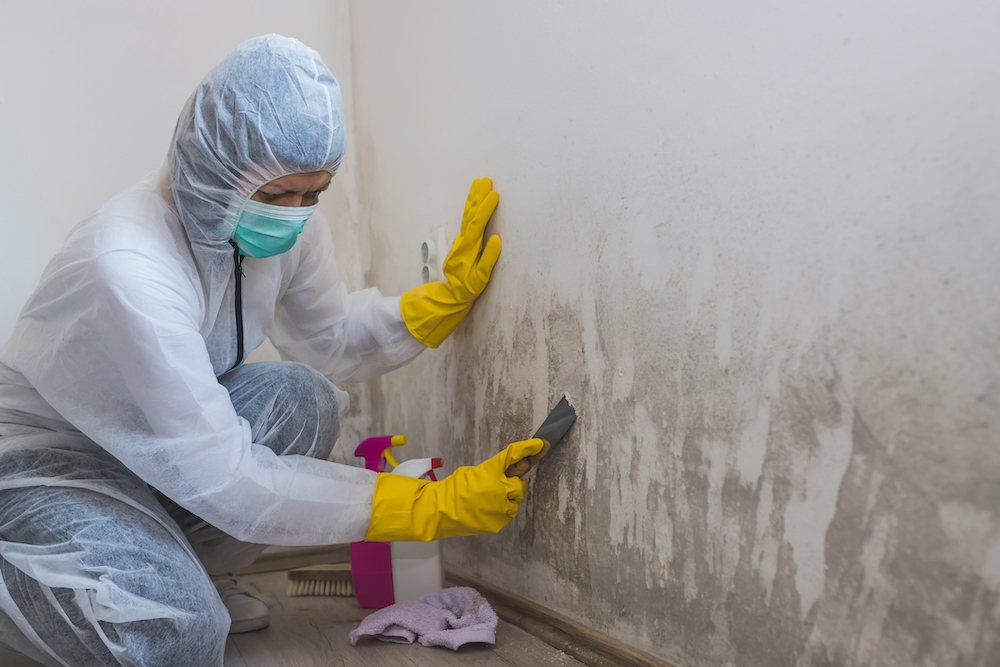 Image source: New York State
Visual inspection
The first thing a mold inspection service is going to do is look all over your home for the presence of mold and the potential source of moisture. Home inspectors might be able to tell what types of mold are growing in your home depending on where it's located and by its color, shape, and pattern.
Surface sampling
Next, a home inspection might include some surface sampling if mold isn't visible. Inspectors will usually use a swab or tape sample to determine the presence of mold through lab results. According to the EPA, if the mold is visible, surface sampling may not always be necessary and may be more useful to determine if an area is thoroughly cleaned or remediated.
Air sampling
Inspectors will also check the indoor air quality for levels of high humidity, which can cause mold spores. There's normally always a small level of mold in the air and on surfaces, but if you're experiencing symptoms like consistent sneezing and coughing, it could be from higher levels of mold exposure. Air quality testing includes collecting air samples to determine if your home has high levels of mold and whether or not you need remediation.
Remediation plan
In order to complete mold removal, you'll need to hire a professional for remediation. Mold remediation is usually measured on several different levels pertaining to the area of mold damage that needs to be removed. Level 1 usually pertains to areas up to 10 square feet and Level 2 usually pertains to larger areas up to 30 square feet.
The remediation process usually entails:
Fixing the source of the moisture

Isolating the mold

Suppressing dust

Removing and discarding damaged materials

Cleaning and scrubbing affected areas

Visual testing

Drying the area with fans and dehumidifiers

Replacing materials
How much does a mold inspection cost?
Mold inspection costs typically range from $300-$1,000. To inspect a standard-sized 2,500-square-foot home, the cost is closer to $400. It sometimes depends on how many samples are required for mold testing in the lab and it could also depend on the type of mold that's present. Some molds can cause allergic reactions, but some like Stachybotrys chartarum, also known as "black mold" is incredibly dangerous and toxic, and can be more expensive to remove.
How to prevent a mold problem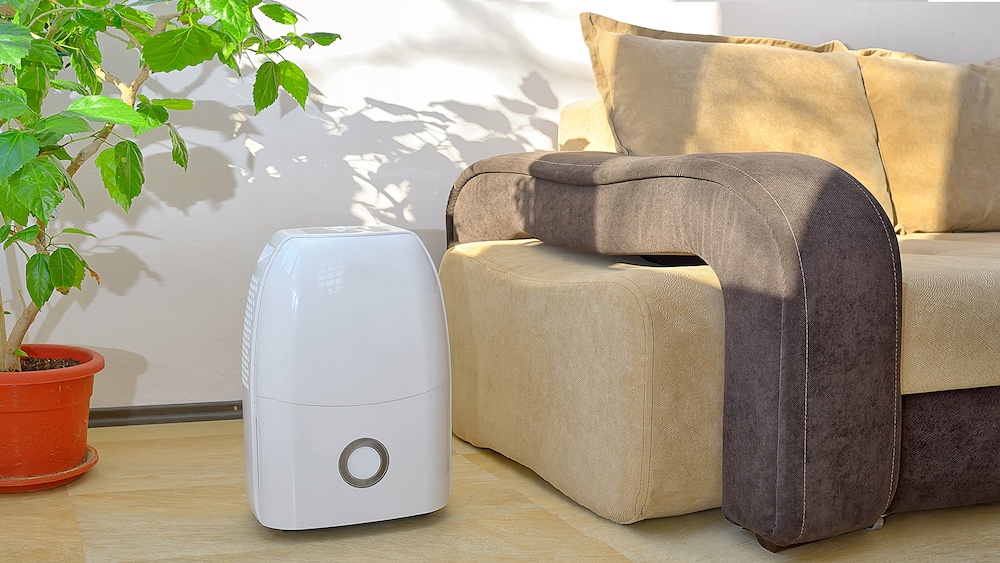 Image source: Live Science
In order to prevent any further mold growth, whether it's located in air vents or drywall, there are several key things to keep in mind.
Repair leaks
Moisture is the main catalyst for mold growth in the home. Make sure to repair any leaks as soon as possible to avoid high moisture areas and mold.
Dry areas
If your basement floods or appliances like air conditioners and washers drip water on the floor, make sure to dry these areas right away to avoid moisture.
Control humidity
In addition to keeping areas of your home clean and dry, also make sure to avoid high levels of humidity in the air. Using dehumidifiers, air vents, and fans will help keep humidity and moisture down to a manageable level.
A mold inspection can save your home and save you money
If you suspect mold is present in your home and it's not visible, hiring professional mold testing services can help prevent a mold issue from becoming a problem. These tests should be able to determine what types of mold are present, where they're located, and the best way to remove them. Mold growth can be incredibly harmful to your home's foundation and materials, but also harmful to your health. Mold inspections are crucial in saving your home and saving you money from a more expensive job in the future.