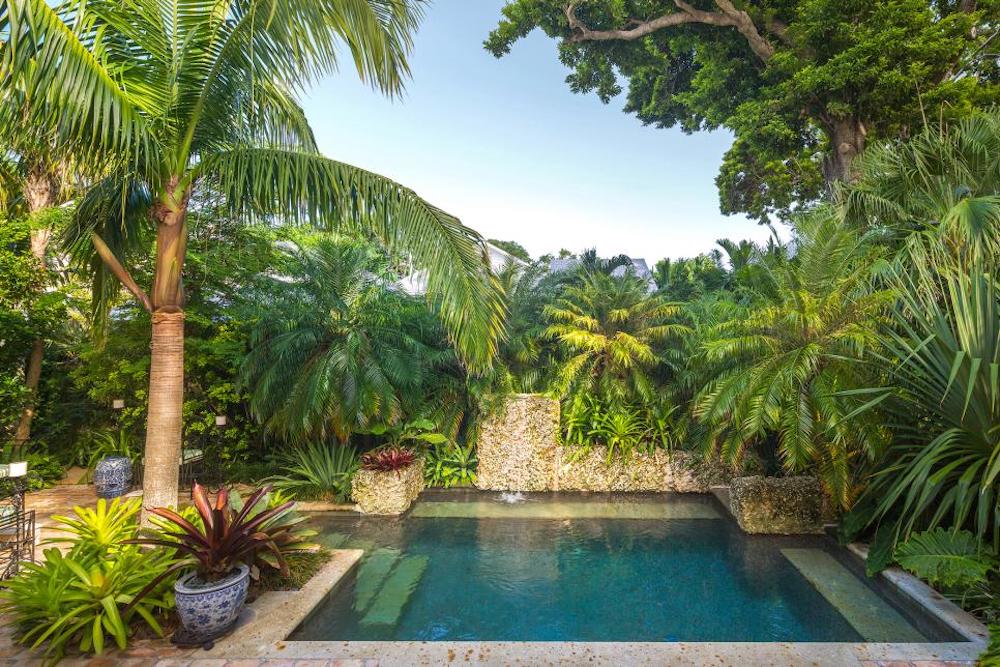 Image source: HGTV
Whether it's adding small accents like a fire pit or opting for a complete backyard makeover, updating your outdoor space not only makes your home more welcoming and appealing, it adds value, too.
Below, we explore some of the best ways to renovate your backyard. Read on to learn how this renovation can enhance your home.
On this page
Backyard renovations that can add value
Outdoor kitchen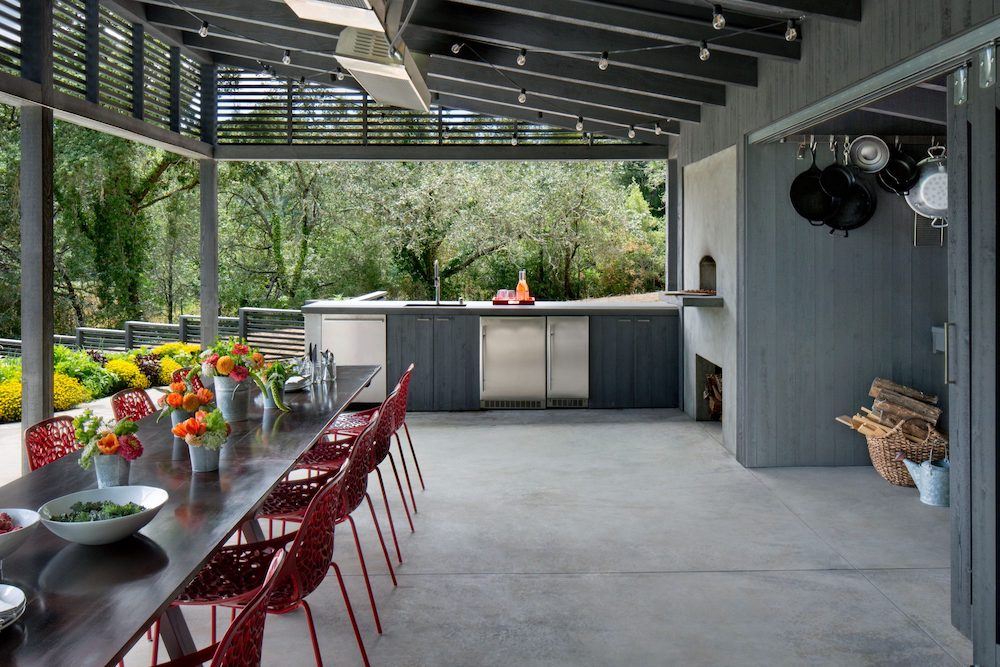 Image source: Martha Stewart
Average cost range: $7,000-$20,000
Adding an outdoor kitchen is a great way to maximize your outdoor living space and add value to your home without breaking the bank on more expensive additions, such as a swimming pool. Like most renovations, you'll want to gather design ideas and acquire the necessary building permits before the remodel.
The most expensive and essential part of an outdoor dining area is the grill and any necessary appliances. With the grill in place, you can then customize the rest of your outdoor kitchen the way you want. Be sure to add plenty of counter space, a sink, and lighting to make your outdoor oasis fully functional year-round.
Decking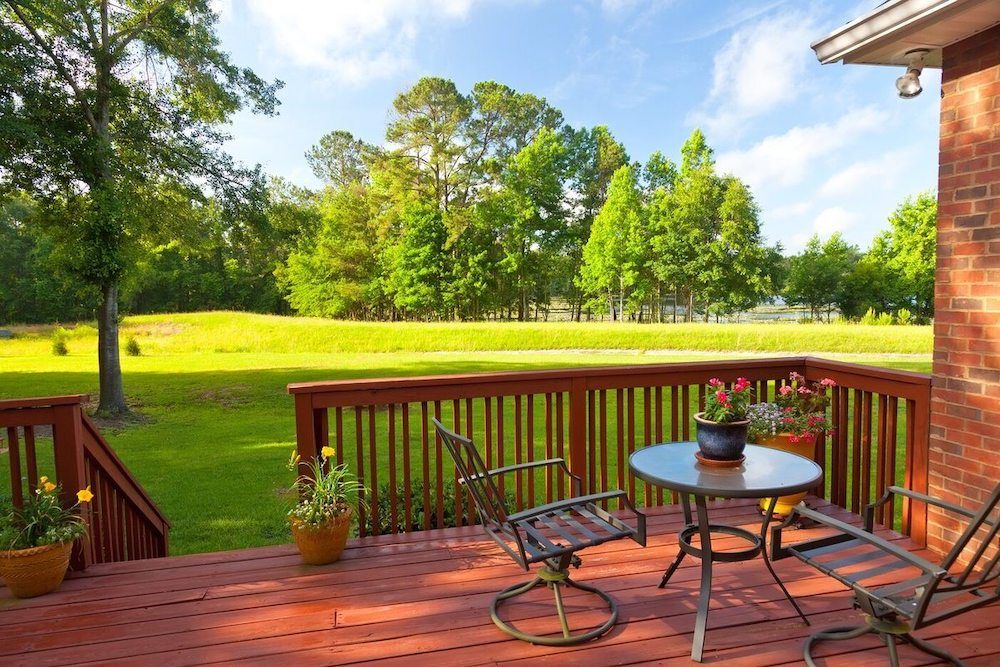 Average cost range: $5,500-$16,000
Building a new deck is a great budget-friendly option that increases your outdoor living space and seating area, which adds value to your home. Whether you opt for a raised or multi-level deck, homeowners can recoup about 75% of the total cost after selling the home. Though some softwoods can deteriorate over time, most decking materials are relatively durable and low-maintenance.
Landscaping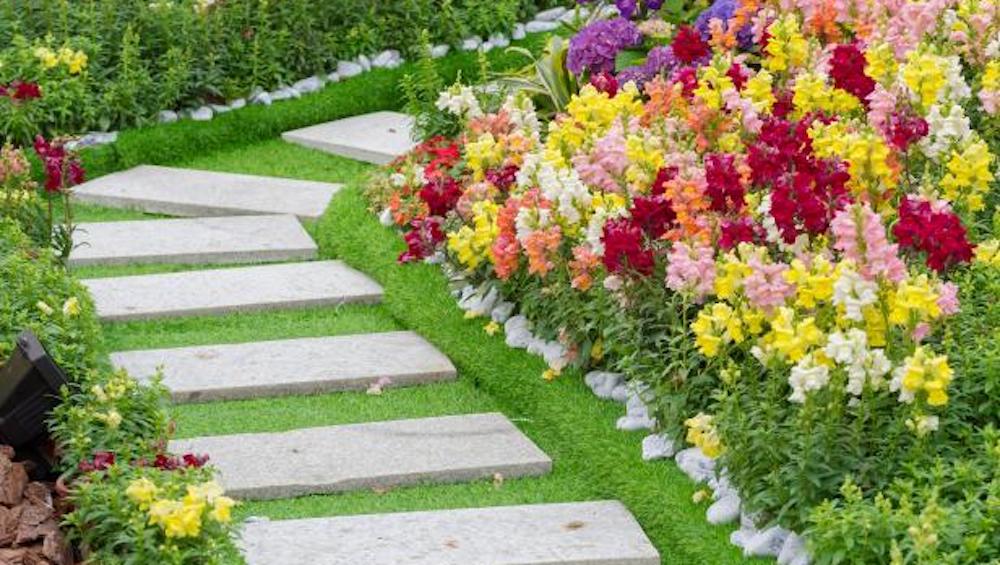 Image source: HGTV
Average cost range: $8,000-$15,000
Believe it or not, the simplest backyard landscaping like adding flower beds or a vegetable garden can add value to your home. According to a Virginia Tech study, fresh landscaping can give homes a 15% increase in value.
However, it's important to consider what exactly goes into your landscape design, which could impact resale value. In addition to gardens, fresh mulch, and shrubs, there are other popular items to consider, such as a pergola, trellis, retaining wall, or water features such as a pond.
Pool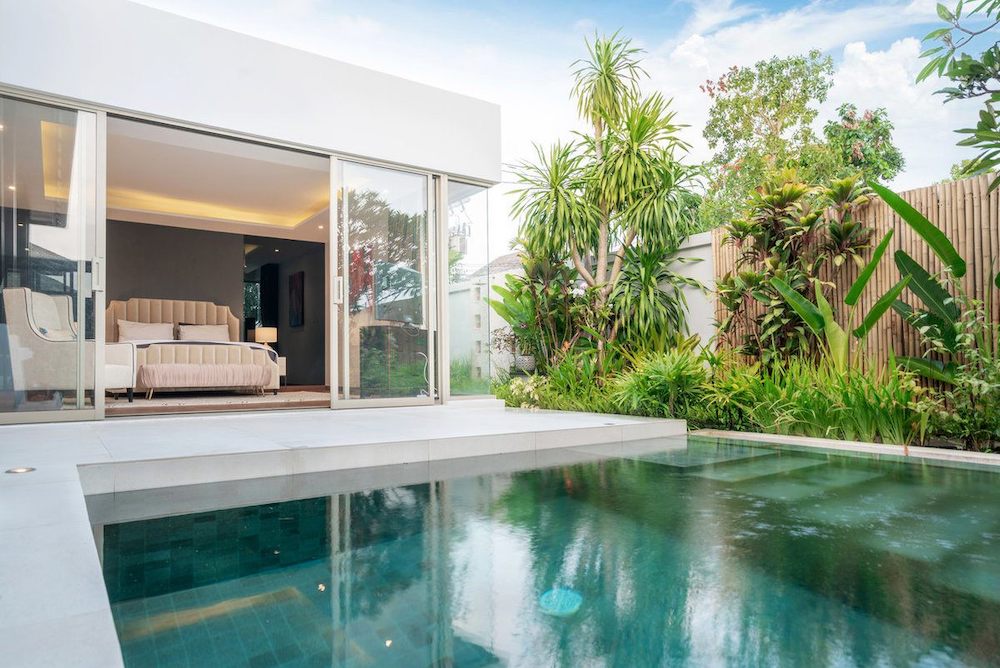 Average cost range: $20,000-$110,000
Building a swimming pool can be very expensive, but if budget isn't an issue, an in-ground pool can increase the value of your home in some areas of the United States.
Many homeowners in warmer climates like Florida and Arizona already have swimming pools, so adding one to your home wouldn't necessarily increase value as much as homeowners in more temperate climates. It's important to keep in mind that above-ground pools may be significantly less expensive, but do not offer the same increase in home value as inground pools.
Fencing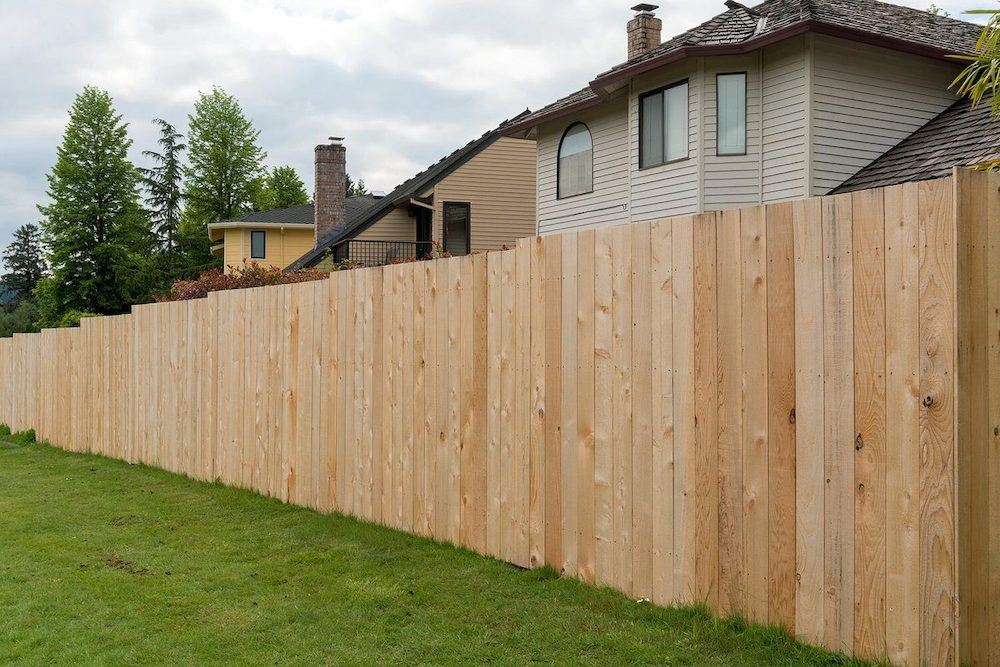 Average cost range: $3,000-$7,000
Installing a new fence is a great cost-effective way to increase your home's value. By adding more privacy and providing pets and children with a safe play area, fences increase curb appeal and can be an attractive feature for buyers. Before you install a fence, it's important to make sure you know your property lines so you don't build into your neighbor's yard.
Backyard renovation factors to consider
Have a backyard design
Like most home improvement projects, having a design beforehand is a crucial step to ensuring you achieve your vision that's within your budget. Hiring a landscape architect or designer can help increase your home's value and help you determine what types of hardscaping features and outdoor furniture pair well with your space. Landscape architects and designers essentially look at any problem areas in your yard and turn them into possibilities, down to the fine details.
Don't renovate everything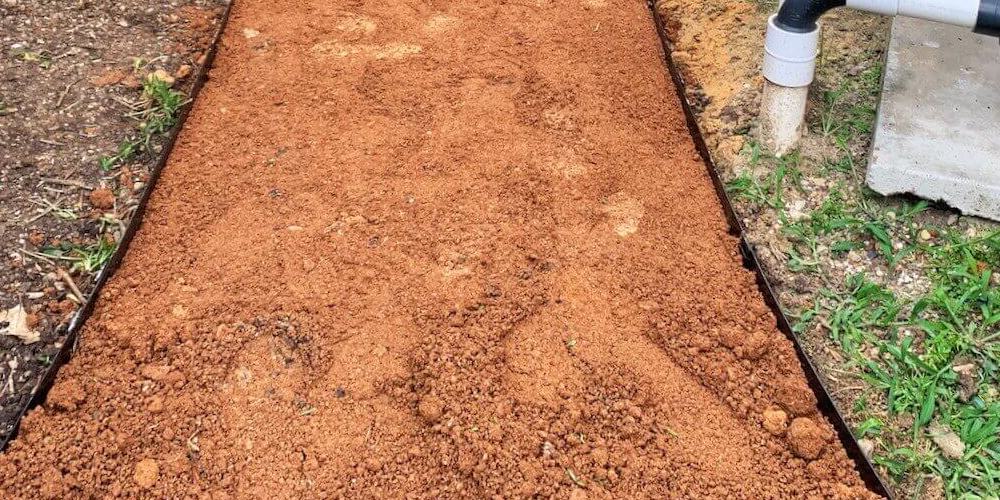 Image source: Texas Garden Materials
When renovating your backyard, it's important to keep in mind that not everything needs to be touched. Recognize parts of your yard that might only need minor updates or tweaks like a fresh coat of paint to save money and time. Instead of hiring pavers for walkways, consider using less expensive materials like gravel or decomposed granite. This will allow you to put money into more expensive features like outdoor seating, an outdoor fireplace, a pool, or a gazebo.
Demolition costs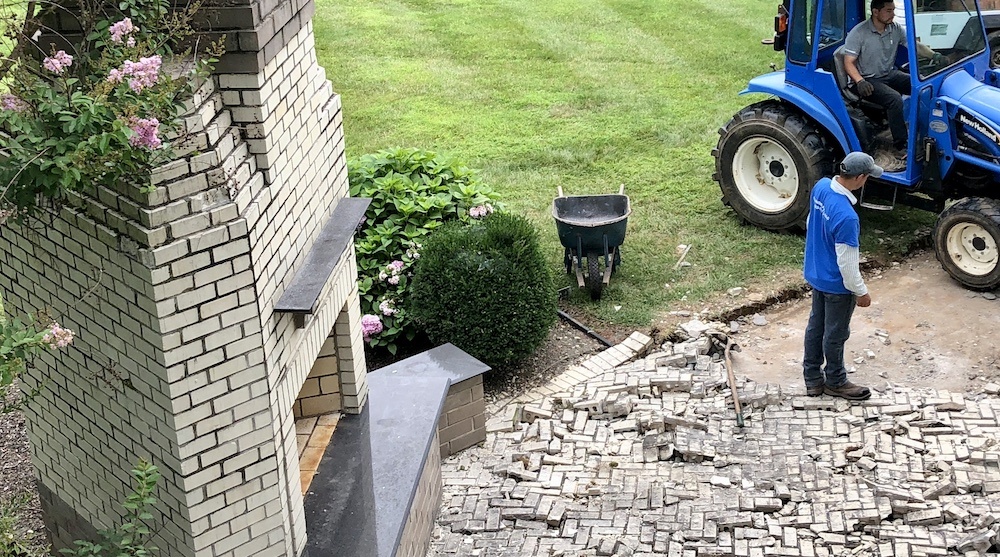 Image source: Happy Haute Home
A big part of your backyard renovation entails any necessary demolition. Whether you plan to remove your swimming pool or a concrete patio, you'll need to set aside part of your budget for demolition costs. While costs heavily depend on whether concrete is reinforced or where it's located in your yard, you can typically expect to pay between $500 and $5,000.
Make it multi-use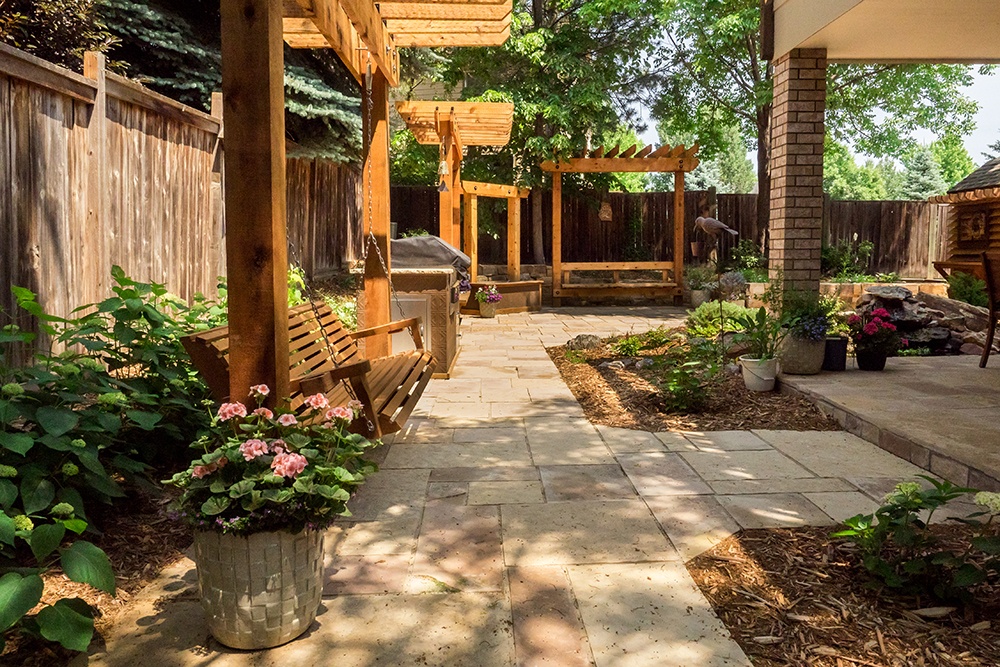 Image source: Mountain High Design
By setting up your backyard as an open multi-use zone, you'll increase the value and flexibility of your yard. Combining uses like dining, entertainment, and relaxation gives you the comforts of an outdoor living room while giving your yard more curb appeal. In addition to increasing the functionality of your yard, you can also opt to make it multi-level, which makes a small patio look larger and offers some kind of separation.
Does a backyard renovation add home value?
The short answer is yes! Studies show that renovating your backyard can increase your home's value by up to 15%. Though any renovation can be expensive, there are a variety of DIY projects like fire pits and wooden fences, which can save money. By reimagining your backyard, you create more living space, opportunities to entertain guests, and simply enjoy the outdoors.