What would you do if you had more space in your home? A spare room makes the list of the top priorities that homeowners have in 2022. Spare bedrooms tend to be the most common area that is considered as extra space, but finished attics and basement rooms can also be considered an extra space. spare rooms are now one of the top areas that homeowners are willing to invest money in since the pandemic began. This is because a spare room can be a blank slate that allows you to use it in a variety of ways based on your needs, hobbies, and family.
There are many different options and ways that an extra space can be utilized. Below, you'll see some of the most popular ideas for what to do with a spare room, according to experts we surveyed, as well as how you can fit them into every budget and space.
1. 70% of Experts Say a Home Gym Is the Most Popular Choice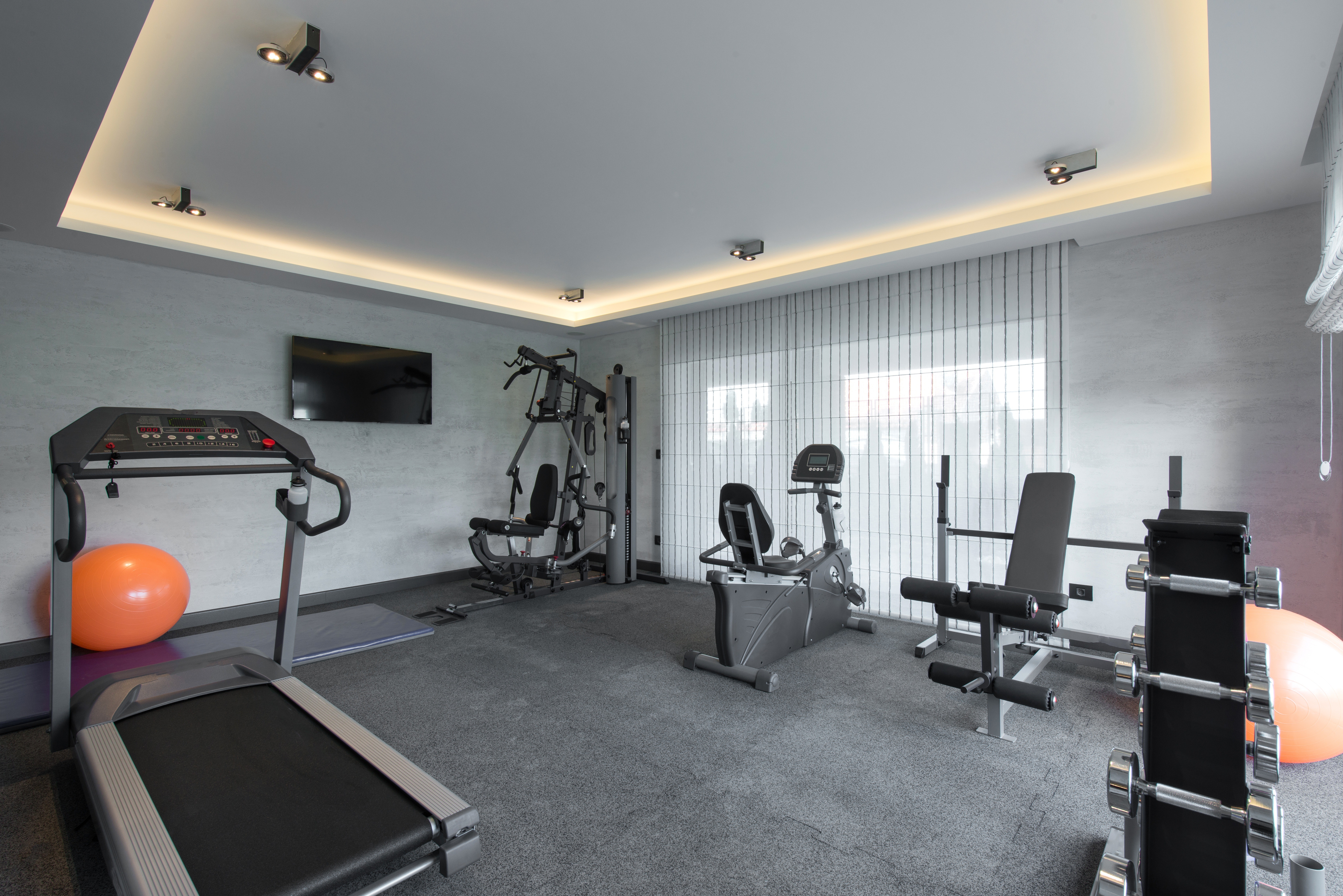 According to 70% of surveyed experts, a home gym is the most popular choice for what to do with extra space. Home gyms rose to popularity during the pandemic when most gyms were closed for several months. A home gym can be large with many pieces of equipment, special flooring and mirrored walls, or it can be a simple setup with some weights, mats, and resistance bands.
Technically, you can install a gym in any spare area of your home. However, the type and setup you have may need to vary based on the space. For example, some pieces of gym equipment are extremely heavy, so they may not be the best choice for attics or spare rooms that may require reinforcing of the floor. Likewise, if you have a carpeted room, this may not be the best surface for some types of aerobics, so you may want to invest more in mats or stationary cardio equipment.
There is an enormous cost range for creating a home gym, with the national average being between $3,500 and $20,000. However, it is possible to create a simple yoga gym for as little as $100, or to create a basic gym setup in a spare bedroom for around $2,000.
2. Entertainment Room Is High on People's Spare Room Wishlist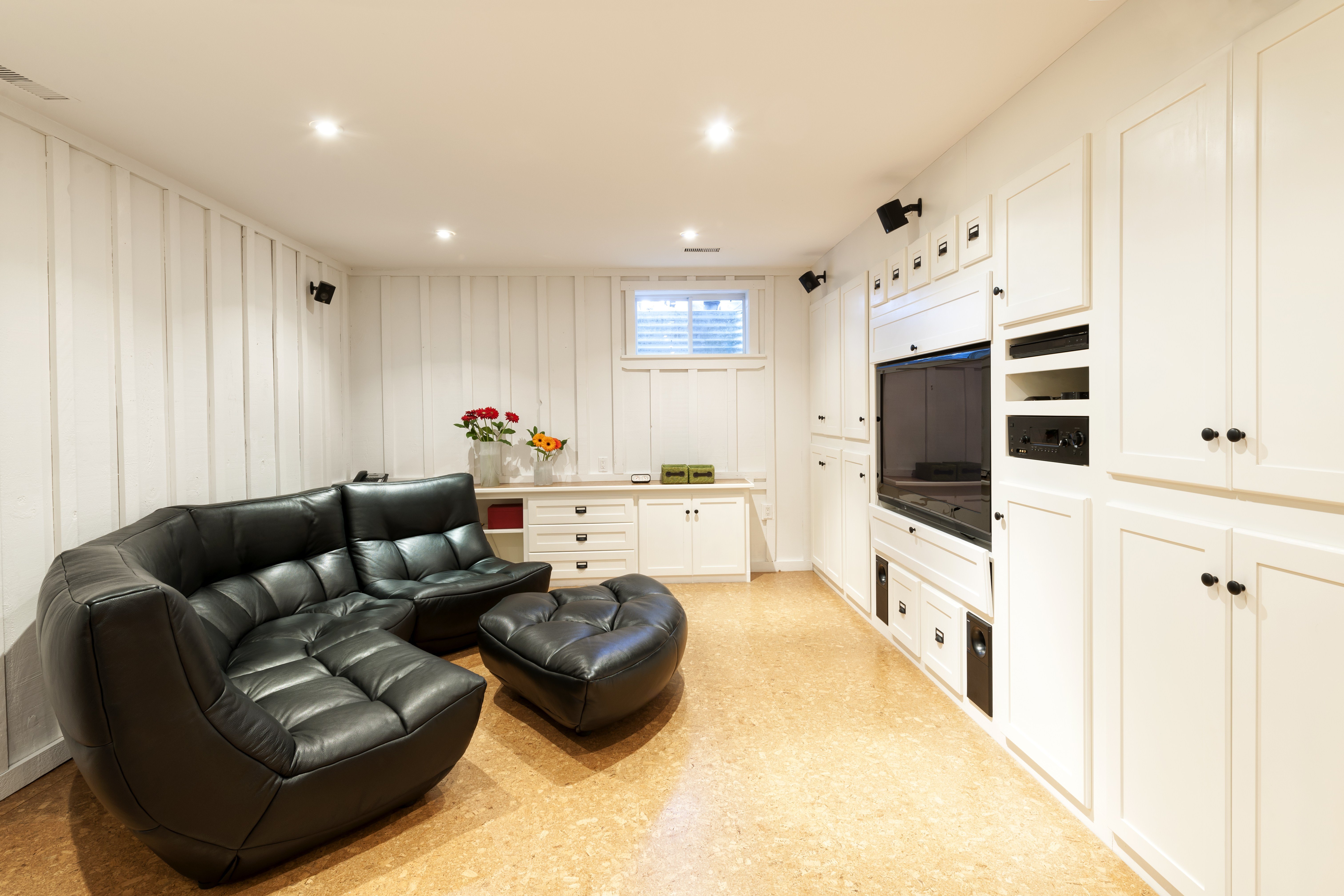 An entertainment room is the second most popular choice by homeowners according to 53% of experts surveyed. Entertainment rooms can also come in a variety of settings, with the most common being the home theater.
It's possible to completely outfit a spare bedroom to become a full home theater for around $20,000 to $50,000 including soundproofing the space, investing in furnishings, and the various equipment. But not all the components are necessary for every home theater installation. If your spare room already has a carpet flooring installed, the remodel can cost you $2,400 - $10,000 less.
Keep in mind that not every space is going to be the best choice for a home theater. Ideally, you want to be set apart from other living areas, or have the option to soundproof. In addition, if the space has a lot of natural light, you will need a way to block that out if you want to use the room during the day. Black out curtains are one option, as are black-out paper shades. Used together, these two can provide the pitch black atmosphere you need for a home cinema. Black out curtains start at $30 a panel, while black out paper shades cost around $10 for a group of 5.
3. Playrooms Prove Popular Among the Homeowners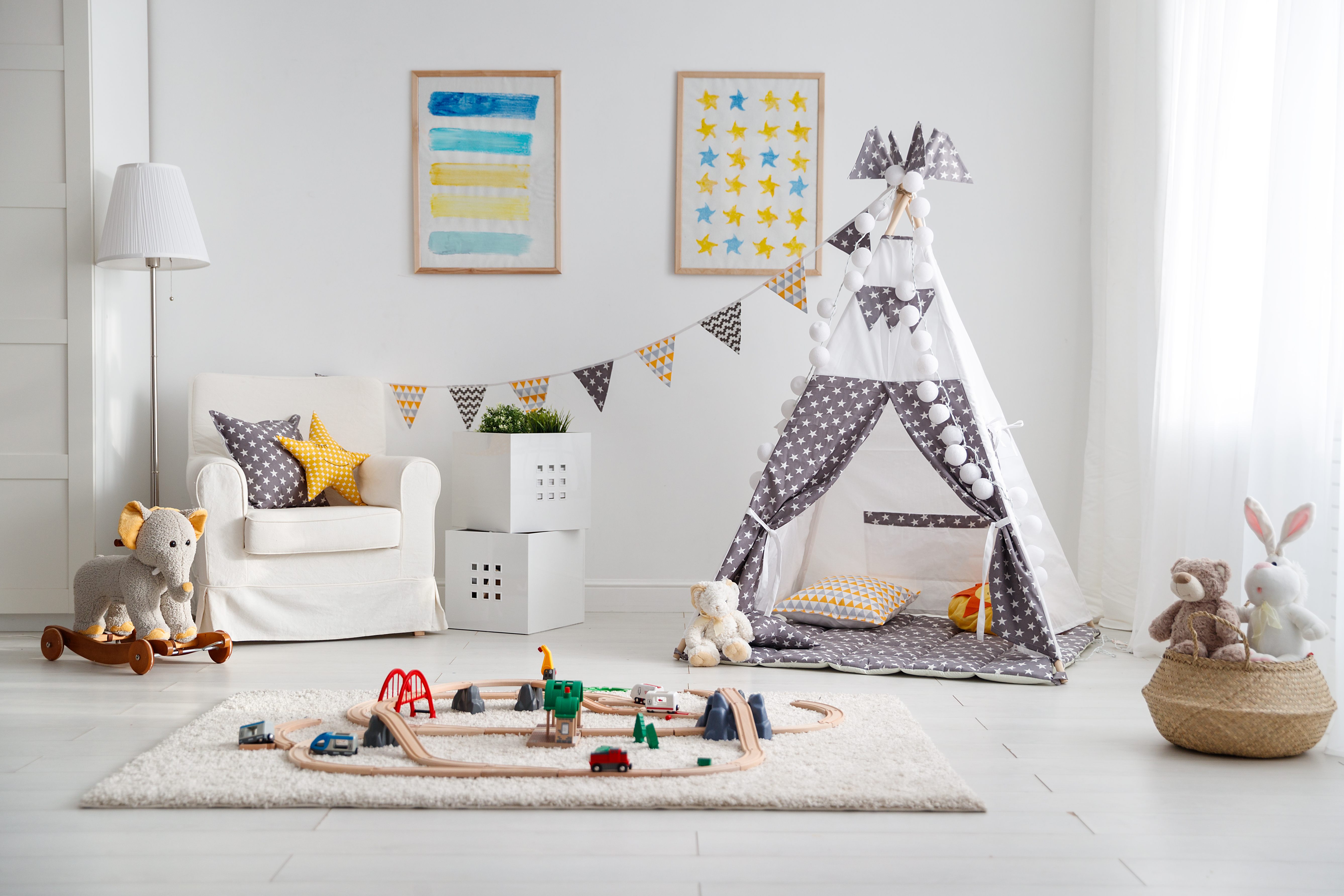 Playrooms are the third most popular option for what to do with a spare room, chosen by 49% of the experts. Families with children may find that a playroom can often be the best fit for their needs if their children are young. With a playroom, you have a place to contain most if not all of your children's toys. This includes larger items like trampolines, indoor swings, and climbing equipment, as well as things with many pieces like board games and LEGOs. Having everything in one room means there is less chance of things being lost in the rest of the home, and keeps any messes your kids make contained to that space.
With a playroom, you can also ensure that the room is safe for the kids to use at whatever phase of their development they are in. This can mean that you can turn your attention toward other things while your kids are engaged there.
Playrooms can also take on many different appearances and therefore have many costs. At a minimum, you may want to use some type of either easily cleaned flooring or something like carpet squares that can be easily replaced if they become stained. Wall options may include chalkboard walls, decorative murals, or soft padding. Depending on the types of toys and games your children have, organizers and bins may be a good addition, as is older furniture. The average cost to create a playroom can range from $500 to $5,000 depending on whether you want to replace the flooring or not.
4. Bringing Your Workshop Home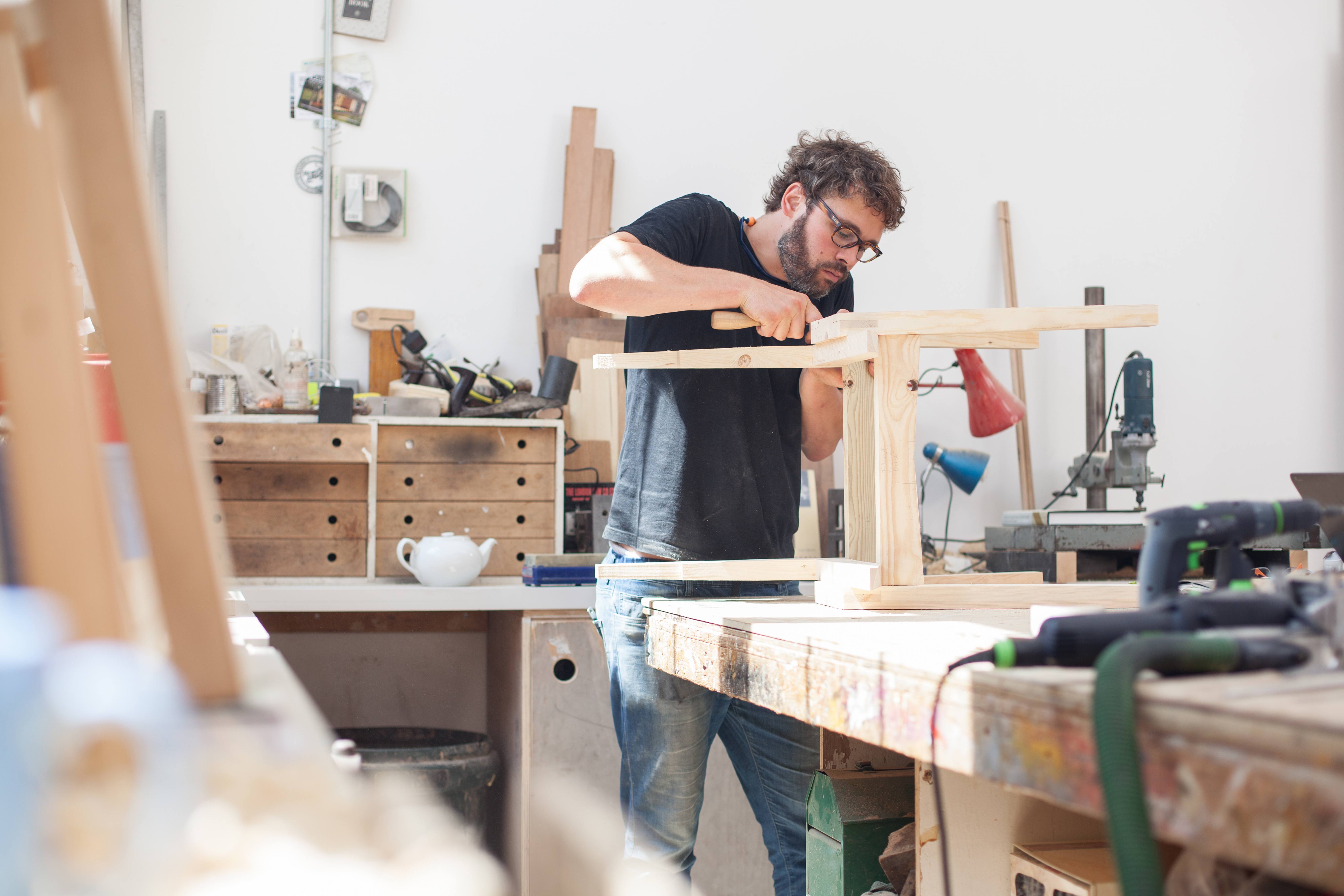 Workshops are one of the top ideas on how to use a spare room in 2022, according to 28% of the experts. If you do any type of machine work, woodworking, or other complex work with your hands, you may want to turn your spare room into a workshop. Workshops are a great addition for people with hobbies or who work from home doing specific trades. If you build furniture or cabinetry, work with metal, wood, or stone, or do any type of machine work, a workshop at home can give you a space to safely and privately work.
Workshops are most commonly set up in garages and basements, but you can turn other spare rooms and spaces into a workshop as well. Ideally, you may want to soundproof the space if it's inside of your main home, as some types of machines and work done there can be loud. You may also want to ensure that the flooring and other surfaces are easy to keep clean, so a room that currently has carpentry installed may not be the best choice if you don't want to replace the floor. If you have very heavy equipment, you may also want to locate your workshop on a ground level, or make sure you can reinforce the flooring of an upstairs room.
Because workshops can have so many different needs, they can have a range of costs to build. The average range for converting a spare space in your home into a workshop is $6,000 to $10,000. However, your costs can be much lower if you don't need to replace the flooring, or purchase the machinery to store there.
5. Man Caves: The Perfect Escape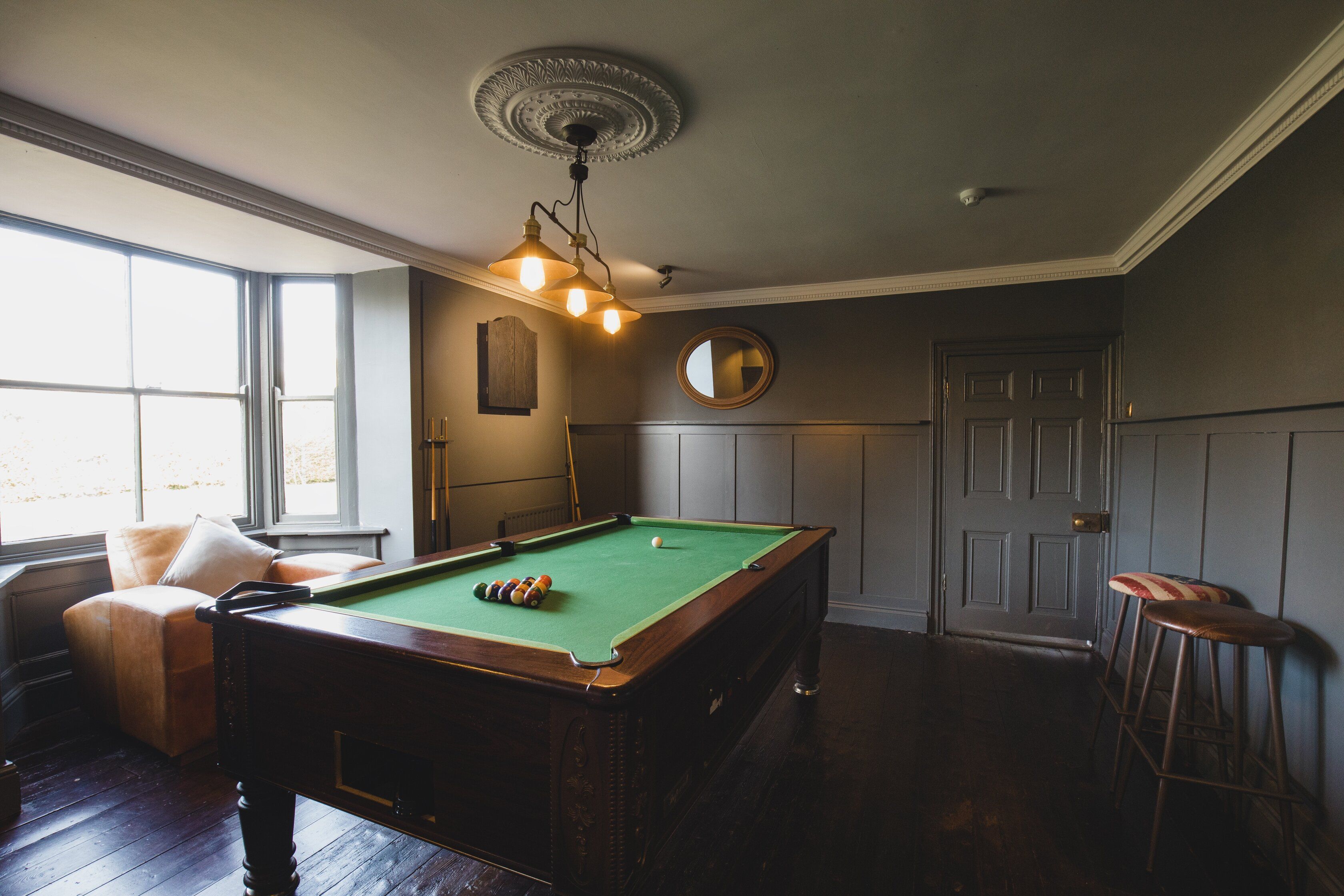 13% of the experts agree that aman cave can also be a popular use of a spare room. A man cave is typically a room or space that is dedicated for a man to use for hobbies or relaxation away from the rest of the family. A man cave can have many different uses and additions, depending on the user's personal tastes and needs.
The space may be as simple as some furniture and a wall-mounted TV ($100 - $300 for installation), or it can be as extensive as a full entertainment room with a pool table, foosball table, poker setup, and full bar ($800 - $6,000). Depending on your budget and space you have, you may opt for a built-in entertainment center ($3,000 - $15,000) as well.
The nice thing about man caves from a price standpoint, is that they don't often need a lot of remodeling of the space, so costs will most likely be confined to the additions you want to add. You can also start small with just furniture, and add features as you go to make the space work with your budget.
6. Craft Rooms to Boost Your Creativity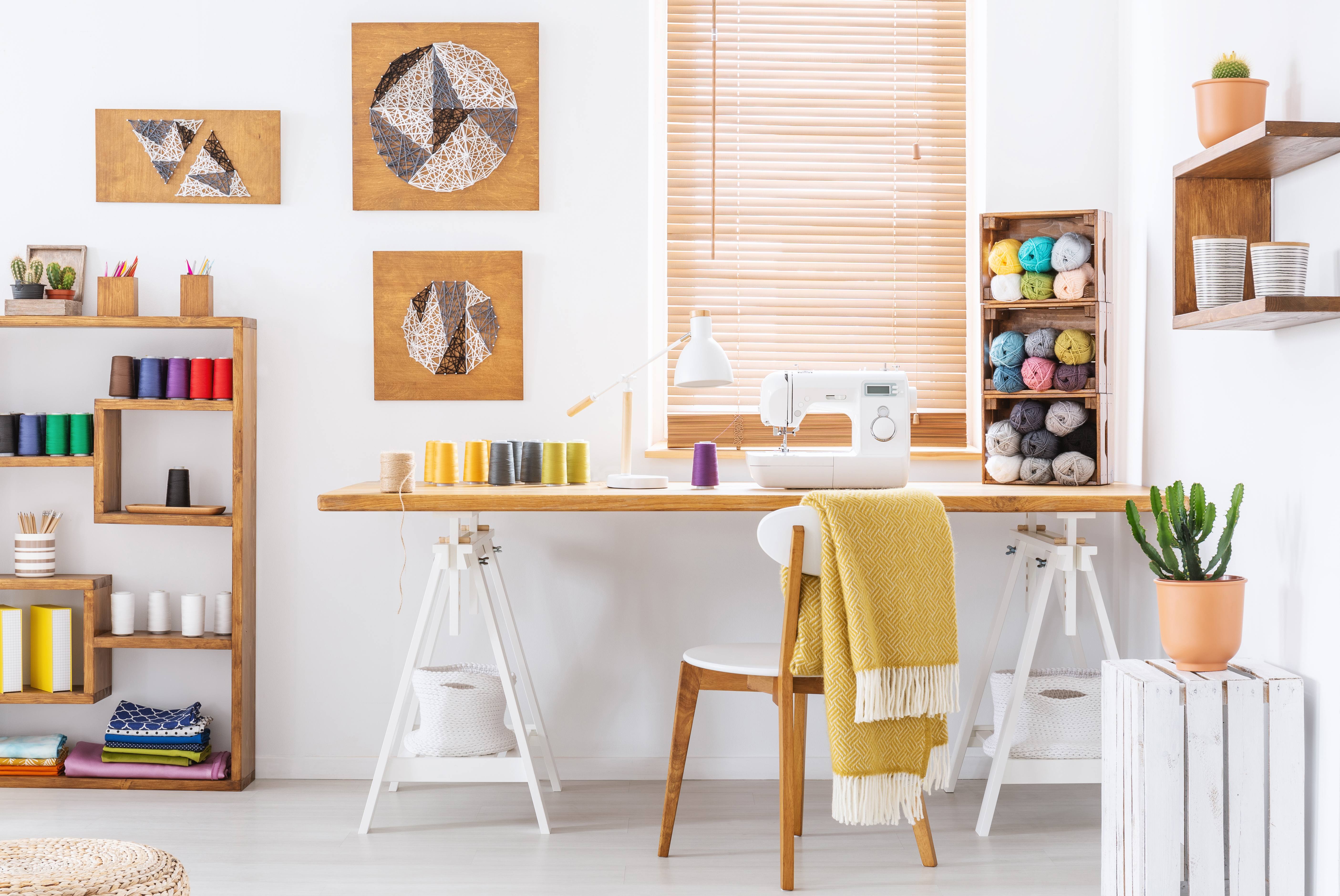 9% of the experts think that another good use for a spare room for many homeowners is to turn it into a craft room. Craft rooms are a good all-purpose room for many types of hobbies. This can include sewing, knitting, fabric work, painting, and smaller-scale woodworking jobs than would be done in a workshop. Many hobbies such as these can take up a lot of space, mostly with the need for storage, as well as some space for working.
The cost of creating a craft room can vary a lot depending on what you use it for. At a minimum, you will want some type of storage, which can have costs between $50 and $2,000 for a variety of bins, shelving, and some readymade cabinets. If you need additional storage, you may want to have cabinets and workbenches made for the room, which have starting costs around $150 to $300 a linear foot depending on what you are making and what materials are being used.
Some people also add tables, comfortable chairs, and easy to clean flooring to their craft rooms as well. Altogether, this can mean that it can cost anywhere from $500 to $5,000 on average to create a craft room in your home.
Author
Irena is an industry analyst at Fixr.com. She analyzes and looks for visual ways to simplify data. She has been researching and writing about construction, home improvement and finance since 2018. For this article she analyzed the biggest spare room trends in 2022, and surveyed 47 experts in home building, home design and architecture to share the most popular uses of the extra space.