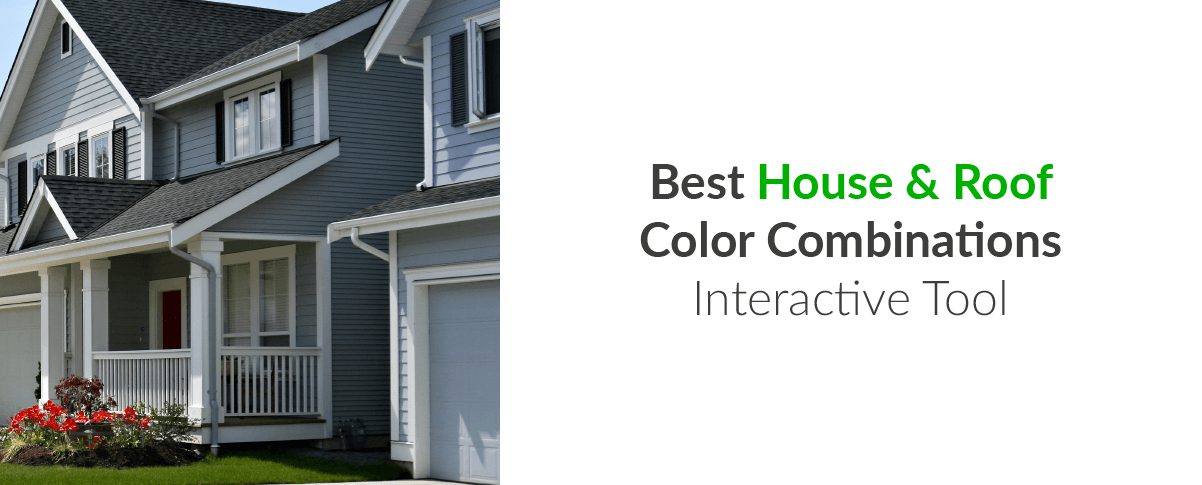 The color of your roof is an important factor to consider, regardless of what material you ultimately choose. Color plays a big role in your home's curb appeal and how it appears to prospective buyers can impact your home's value. In some areas, color may also impact things like energy efficiency; cool roofs are often light colored because they do not absorb as much heat from the sun.
When choosing the color for your roof, you will want to consider several things. These include the color of your home; you will want the color of the roof to coordinate with your siding, trim, and other exterior accents. You'll also want to consider what colors the roofing material you choose is available in; clay tiles for example only come in a limited number of shades.
Finally, be sure to pay attention to your region and neighborhood. Regional preferences can play a role in things like HOAs and home value, so make sure that your roof and siding combination fits into the neighborhood norm.
Using the tool below, you can see which are the most recommended roof colors for each type of siding and how they look, along with some recommendations.
Select a siding color and see the best roofing color options below: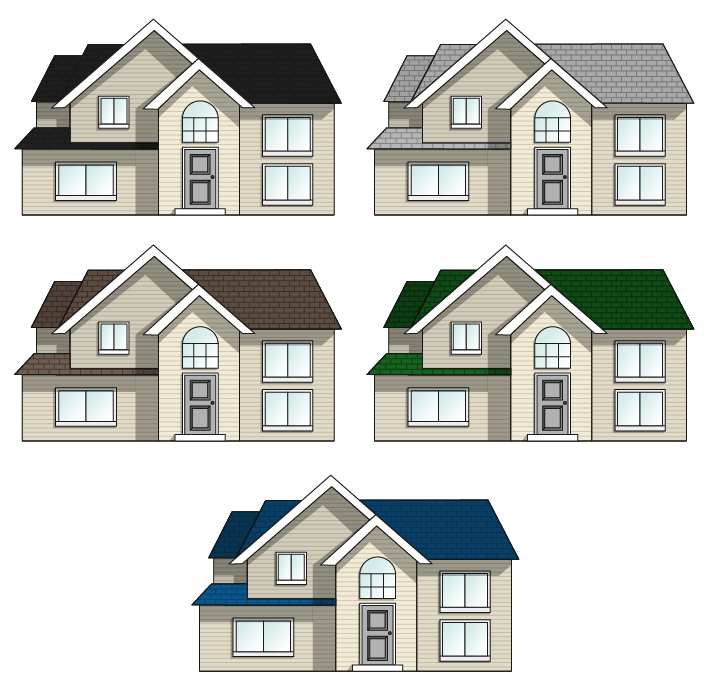 Best Beige House and Roof Color Combinations
Recommended roof colors for beige or cream houses: black, gray, brown, dark green and dark blue.
Homes with a cream or light tan exterior can use several different colors. Beige or cream siding is a neutral, which means that it can work with nearly anything depending on the effect you want. This color siding has nearly universal appeal and can be found across the country on homes of all styles.
If you want to get a subtle, traditional appearance, opt for a brown or a gray roof. If you want the biggest contrast and impact, black or dark gray can be a good choice. And if you want something that's going to work well in nature, consider a green roof for homes in wooded areas and a blue roof for homes near the coast.
About the Author and Information Featured:
Adam Graham is an industry analyst at Fixr.com. He analyzes and writes about the real estate and home construction industries, covering a range of associated topics. He has been featured in Better Homes and Gardens and The Boston Globe, and written for the National Association of Realtors, and Insurance News Net Magazine. To create the options that appear in the interactive tool, the author worked and consulted with a home design expert in order to gather and put together the most common and recommended house and roof color combinations.