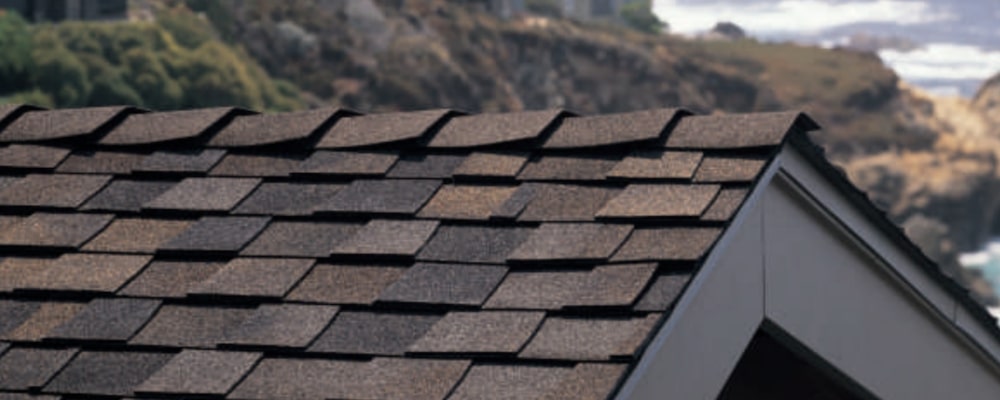 Image source: Straight Line Roofing
CertainTeed is one of the oldest and most trusted companies for building materials. While CertainTeed specializes in manufacturing asphalt shingles, they also produce insulation, solar panels, fencing, siding, and drywall. Although CertainTeed shingles are more expensive than other companies, they remain a popular option. Last year, Consumer Reports listed CertainTeed's XT 25 and Landmark shingles among the best available. In this article, we'll discuss the types of shingles CertainTeed offers and which one best suits your needs.
On This Page:
Who is CertainTeed?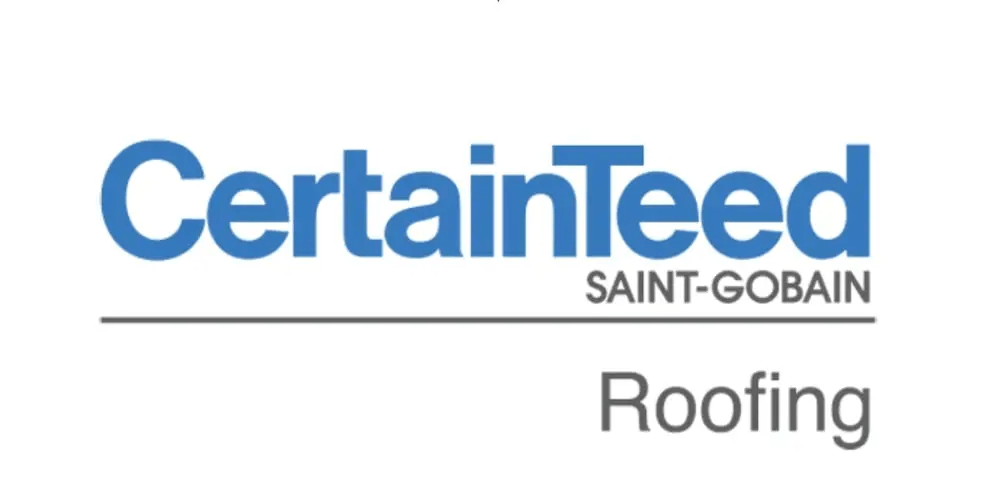 Image source: Minnesota Roofing Pros
Founded in 1904, the company then known as the General Roofing Manufacturing Company became CertainTeed in 1917. The CertainTeed corporation initially focused on manufacturing asphalt shingles but then expanded to producing vinyl siding in the 1960s. As a subsidiary of Saint-Gobain, CertainTeed produces a variety of both exterior and interior building materials with more than 60 facilities in the US and Canada. Saint-Gobain is one of the world's largest and oldest building companies, tracing back to its French origins in the 1700s. Currently, CertainTeed strives to manufacture more sustainable and environmentally-friendly products.
Types of CertainTeed Shingles
CertainTeed makes three types of asphalt shingles: strip shingles, dimensional shingles, and luxury shingles. The strip shingles are CertainTeed's traditional 3-tab shingle, designed for homeowners on a strict budget and are made from a single layer of asphalt, weighing and costing less. CertainTeed's dimensional shingles are designed to give your home a more architectural appearance, mimicking more expensive roofing options like slate or wood shake. CertainTeed's luxury shingles are the company's most expensive, sophisticated option. These shingles are heavier and offer stronger protection against extreme weather conditions. Let's get into the details.
Strip Shingles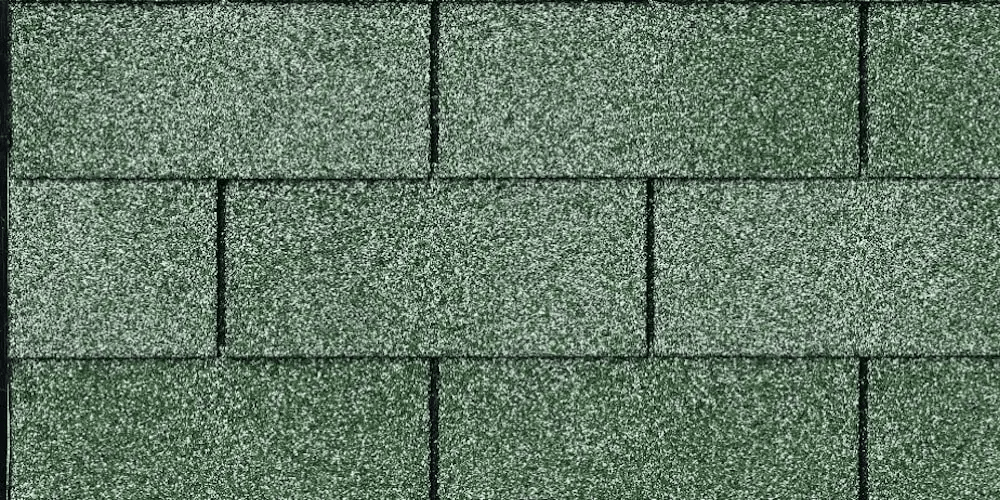 Image source: CertainTeed
CertainTeed's only brand line of strip or 3-tab shingles is the XT 25. The XT 25 is made from a single layer of asphalt, making it a more cost-effective option and easy to install. These roofing shingles are best for smaller, more inexpensive homes or for replacing old shingles.
XT 25 - Though the XT 25 is resistant to fire and features a 10-year warranty for algae damage, it does not hold up well in strong winds. The XT 25 shingles have been known to blow off with high winds. The limited warranty only covers winds up to 60 MPH for five years. But if you're on a tight budget and live in a more stable climate, the XT 25 shingles are a solid option. These shingles are available in nine colors, cost about $80 per square on average, and have a lifespan of 10-15 years.
Dimensional Shingles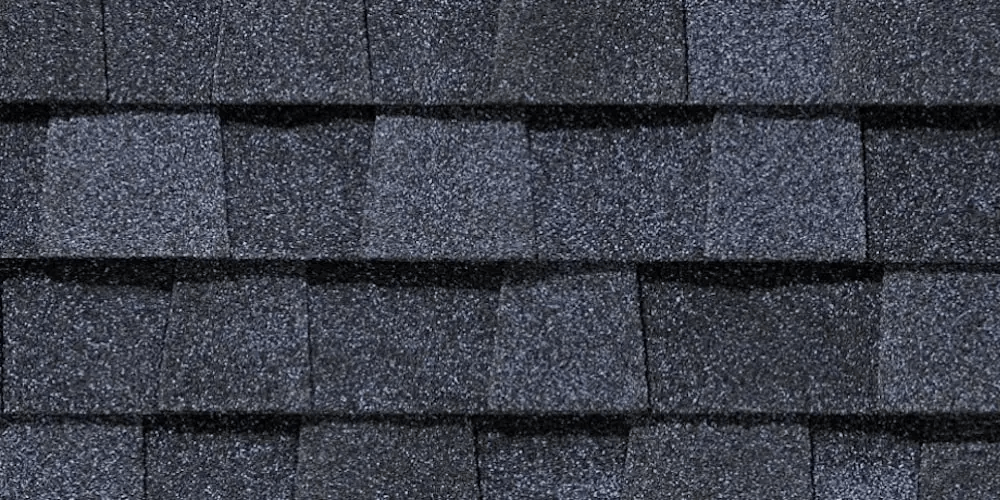 Image source: CertainTeed
The dimensional shingles are multi-layered and designed to mimic the appearance of natural slate and wood shake. While these shingles are more expensive than CertainTeed's strip shingles, they are heavier and feature stronger warranties. Currently, the roofing company offers five different brands of dimensional shingles.
Landmark - In addition to landing on Consumer Reports' list of the best shingles available, CertainTeed Landmark shingles are easy to find and easy to install. Landmark shingles are Class A fire resistant and include a 10-year StreakFighter warranty against algae streaks and damage. Unlike the XT 25 shingles, Landmark has a wind warranty up to 110 MPH for up to 15 years. Landmark shingles are available in 15 colors, like more black and burnt sienna. They cost about $90 per square and can last up to 30 years.
Landmark Pro - Similar to the standard Landmark shingles, the Landmark Pro shingles feature the same type of wind and algae protection. But the Landmark Pro has thicker, heavier layers of asphalt and has a longer lifespan, lasting up to 50 years and costing up to $125 per square.
Landmark Premium - CertainTeed's Landmark Premium shingles are similar to the other Landmark brands, but the Premium shingles are even heavier than the others, making them a more durable option. These shingles feature the same kind of warranties and protection, including CertainTeed's SureStart warranty, which covers all defective materials and labor costs for 10 years. The Landmark Premium shingles can last up to 50 years and cost about $150 per square.
Northgate - The Northgate shingles are made of an SBS polymer modified asphalt, giving the shingle more flexibility and durability. These shingles have a Class 4 impact resistance and are resistant to cracking, making them a solid option for homeowners in colder climates. Northgate shingles are available in eight colors, so finding your preferred shade should be easy.
Highland Slate - These shingles are designed to appear like natural slate, made of a single layer of fiberglass. Highland Slate shingles are incredibly heavy, like the rest of CertainTeed's architectural shingles, but obviously nowhere near the weight of natural slate shingles. Fire-resistant and featuring the same warranties as the Landmark brands, the Highland Slate shingles are a solid alternative to expensive slate, costing up to $150 per square.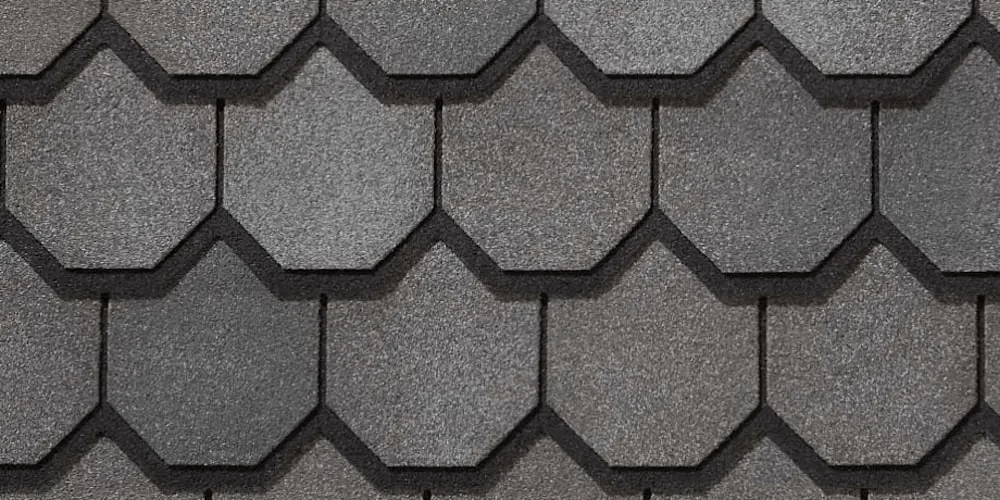 Image source: CertainTeed
CertainTeed's laminate luxury shingles are heavy and durable, closely resembling wood shake and quarried slate at a fraction of the cost. There are five product lines of CertainTeed luxury shingles.
Grand Manor - CertainTeed's Grand Manor shingles are designed to mimic the appearance of natural slate tiles. They feature five separate layers, which offer strong protection against severe weather like high winds, hail, and ice. Grand Manor shingles are Class A fire resistant and feature both a lifetime limited transfer warranty and a wind warranty up to 110 MPH. We recommended Grand Manor shingles if you have a steep-sloped roof.
Carriage House - With its cut corners and shadow lines, these shingles often give a hand-crafted appearance and are best suited for steeply pitched roofs. Carriage House shingles are heavy and feature four layers of protection against severe weather. In addition to a Class A fire rating, the Carriage House shingles also feature 10-year SureStart protection, a 15-year algae-resistant StreakFighter warranty, and a 15-year wind warranty up to 110 MPH.
Belmont - Belmont shingles are another alternative to natural slate tiles. These shingles are reinforced with a fiberglass mat, giving them a Class 4 impact-resistant rating. Belmont shingles are also resistant to algae damage and include a special sealant underneath the shingle, preventing them from blowing off.
Presidential Shake - CertainTeed's Presidential Shake shingles are designed to appear as natural cedar wood shakes. These shingles feature two layers of laminated fiberglass and are resistant to fire, algae, and wind up to 110 MPH.
Presidential Shake TL - The Presidential Shake brand is similar, but these shingles feature three layers of laminated fiberglass, making them stronger, heavier, and more durable. Available in six colors like weathered wood, the Presidential Shake TL shingles are a stronger alternative to cedar shakes.
Pros and Cons of CertainTeed Shingles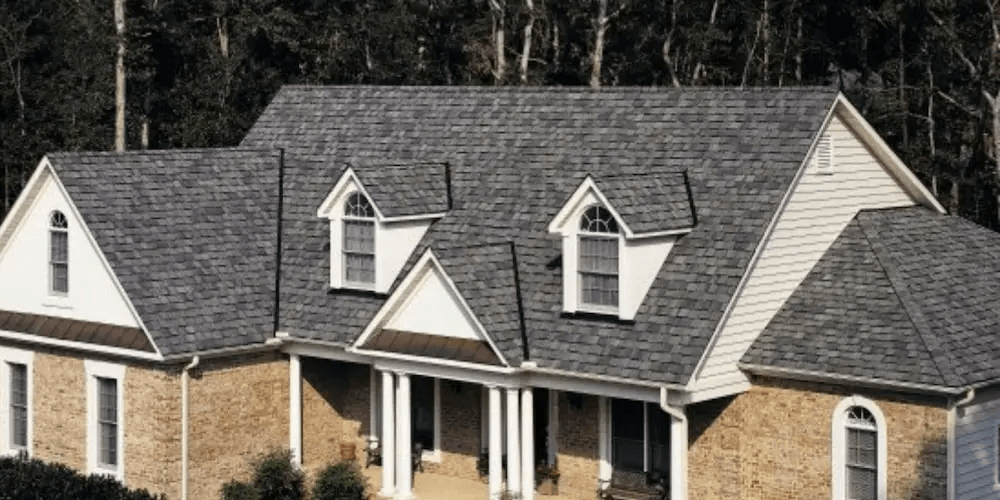 Image source: Lifetime Exteriors
Pros of CertainTeed Shingles
Durable - CertainTeed shingles are some of the heaviest roofing shingles available. Many brands like the Grand Manor and Northgate shingles feature several layers of fiberglass, giving them more durability in severe weather conditions and preventing loss of granules.
Competitive warranties - CertainTeed offers a limited lifetime transferable warranty and strong wind warranties, except for its 3-tab shingle. Other companies like IKO are more strict about transferable warranties. Most of CertainTeed's shingles feature its 10-year SureStart warranty, which covers all materials and labor costs in the case of defective shingles.
CertainTeed Integrity Roof System - The CertainTeed Integrity Roofing System offers a complete system of roofing materials with waterproof underlayment, starter shingles, roof shingles, Solaris hip and ridge caps, and roof ventilation. Choosing to install the whole system will give you complete peace of mind knowing that all of the products are designed to work together.
Fire and algae resistant - Most CertainTeed shingles have a Class A fire rating and feature its StreakFighter warranty against algae streaks and damage.
Easy to install - While CertainTeed shingles can be heavier than others, they are easy to install. With any roofing installation, if anything is poorly installed or done improperly, you're going to face a lot of repairs. CertainTeed features a certification training program for roofing contractors and the NailTrack system, which gives roofers a wider area to nail down the shingles.
Cons of CertainTeed Shingles
Expensive - CertainTeed's biggest knock is its high price point. Other asphalt shingle brands like IKO and GAF sell 3-tab shingles for nearly half the cost of CertainTeed's XT 25 shingle. And CertainTeed's popular Landmark Pro shingles still cost more than the popular GAF Timberline shingle.
Warranty claim issues - While CertainTeed does feature competitive warranties, some homeowners have complained about rejected claims regarding manufacturing defects.
Are CertainTeed Shingles Right for You?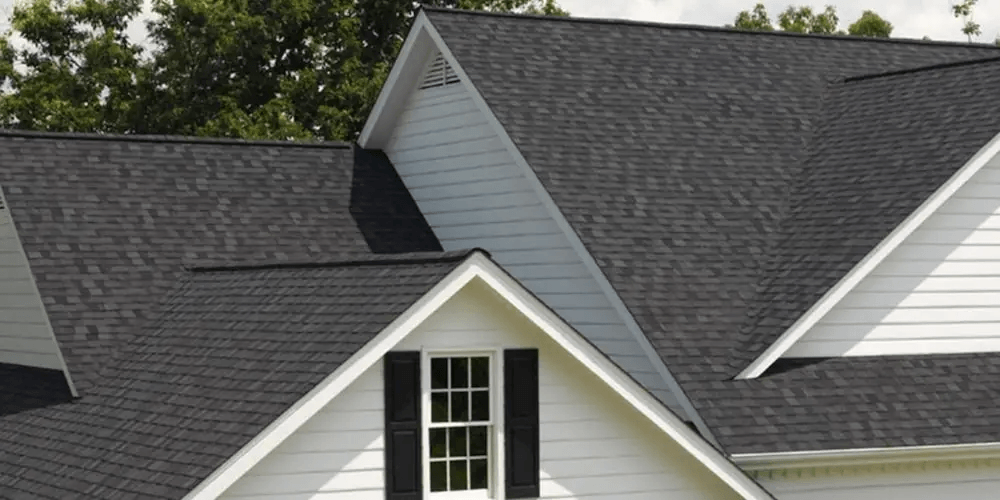 Image source: Streamline Company
There's no doubt that CertainTeed roofing shingles come with a hefty price for materials and labor. But if you're considering installing asphalt shingles for your new roof and want a reliable, durable material, CertainTeed is a good option. After all, even CertainTeed's more expensive shingles will still cost a fraction of what a metal roof or clay tile roof would cost. While CertainTeed consistently compares to GAF and Owens Corning in terms of quality and warranties, CertainTeed offers a superior product. With its strong durable layers of fiberglass and its striking resemblance to natural slate, CertainTeed offers a high-quality asphalt shingle.