They say you can't put a price on happiness. But did they consider home remodeling? When a homeowner decides to take on a home improvement project, whatever the reason may be, it usually leaves them feeling happier in their home. Projects vary, however, on how much they cost and the level of satisfaction they give.
The National Association of Realtors' latest Remodeling Impact Report studied which projects increased homeowner happiness the most, giving a percentage score to how much of a greater desire people had to be home since completing the project. We compared this to Fixr.com cost guides to understand the cost vs happiness of various home upgrades and renovations.
Cost vs Happiness
The above graphic shows various projects and the percentage score each has in terms of people's desire to be home since completion. We can also see the costs these projects incur.
When looking for the best balance between cost and happiness we find that hardwood floor refinishing is the top project. The cost of this upgrade is the second most affordable in this list at $1,200, yet number one in terms of the level of happiness, with a percentage rating of 100%. If cost is your most important factor, then a garage door replacement is your best bet for achieving a higher desire to be home, at 80%, with the lowest cost in this list of $993.
At the other end of the scale, the project with the lowest percentage score of 71% is installing new windows. While its cost is not the highest at $7,500, there are 5 other projects in this list of 10 which score higher in terms of happiness yet come in at a lower cost.
This shows that you don't always need to spend too much to get a lot of satisfaction out of the remodeling projects you decide to take on. So let's break down what these projects are about and what they can bring to you and your home.
Hardwood Flooring Refinish
The state of your floors can make a huge difference in terms of how updated your home looks, so maintaining them is important to keep your home looking fresh. Hardwood floor refinishing involves sanding down the surface of existing hardwood floors and then applying a new finish. This process can remove scratches, dents, and stains and make the floors look new. The cost of hardwood floor refinishing will vary depending on the size of the area to be refinished and the type of finish used, but it generally ranges from $3 to $8 per square foot.
You could take this on as a DIY project, but it can be quite labor-intensive and you would need to invest in some equipment and materials, and bear in mind that a professional job will often last longer and look better than a DIY job.
You can be sure that refinishing hardwood floors will significantly improve the appearance of your home, making you more likely to enjoy the space, which is why 100% of homeowners were happy with the finished project.
Complete Kitchen Renovation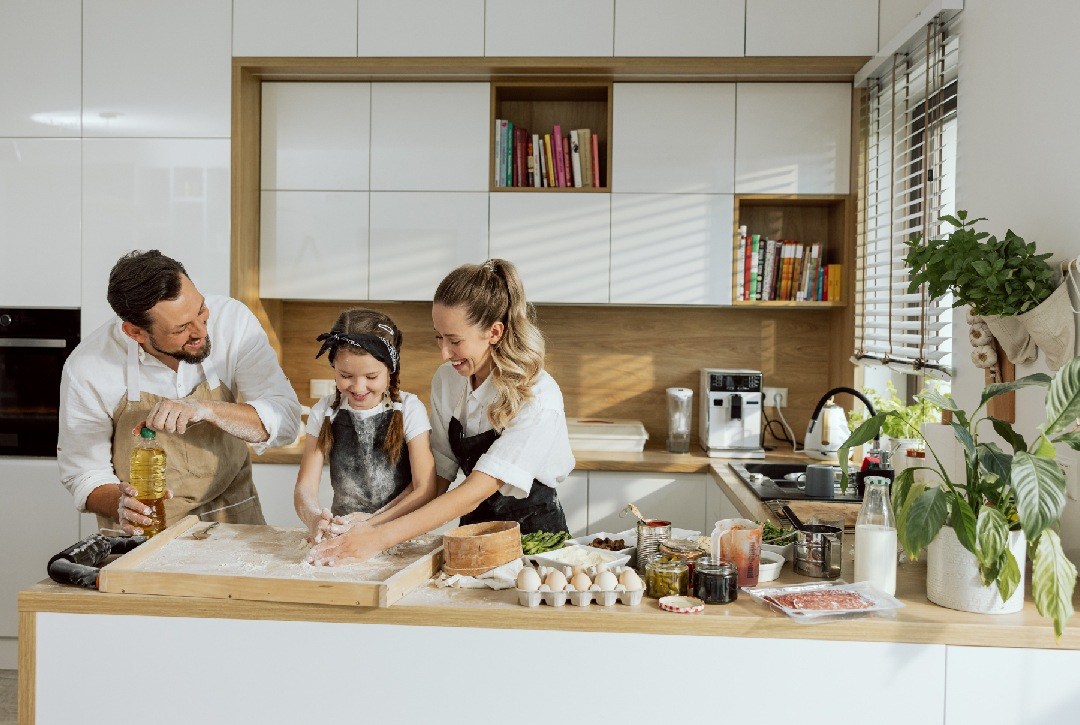 A complete kitchen renovation is the costliest project on our list, but it ranked second in terms of how much joy it brings to the homeowner, so it may be a worthwhile investment if you plan on living in your home for many years to come.
The cost of a complete kitchen renovation can vary widely depending on the size of the kitchen and the materials you choose. On average, a complete kitchen renovation can cost anywhere between $15,000 to $50,000.
Fixr.com's latest Kitchen Trend Report revealed that the number one reason for a kitchen renovation in 2023 will be functionality. So if you find that you struggle to make proper use of your kitchen, a remodel may encourage you to spend more time making healthy meals and with friends and family.
New Siding
Replacing your siding will give a fresh new look to your home, revitalizing the joy you felt towards it when you first purchased the property. The cost of siding replacement will depend on the type of siding chosen as well as the size of the home, but it generally ranges between $7,500 and $22,500.
New siding can improve the energy efficiency of your home, reducing energy bills and making the home more comfortable no matter the weather.
Add New Home Office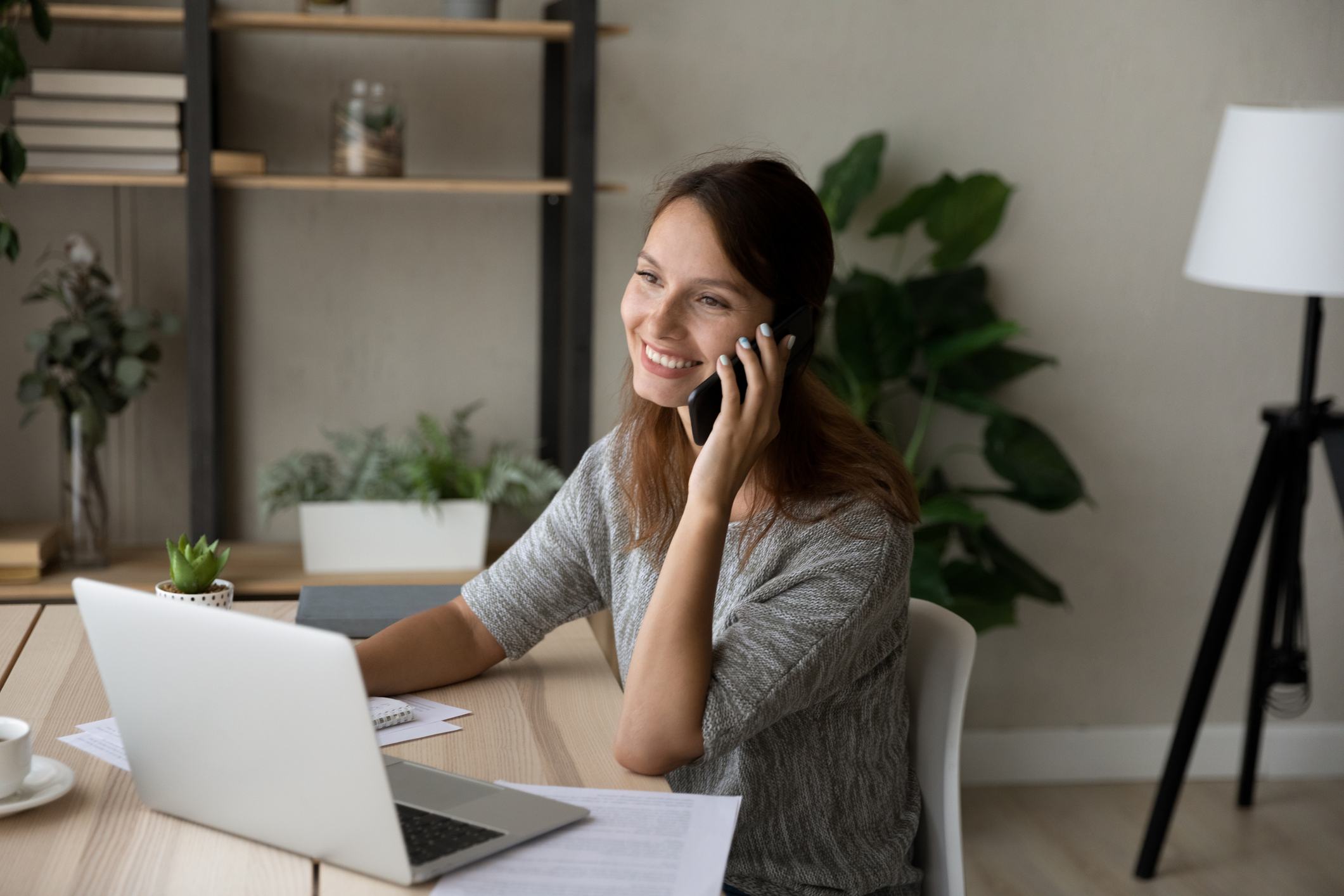 With working from home now being so commonplace, a home office could be a great addition to your home to give you the freedom of a dedicated workspace without having to go to the office. You can convert a room into a home office for around $2,500-$4,000, which would include a fresh coat of paint and a flooring upgrade.
Having a home office can increase your productivity, as it's a place for you to focus and work comfortably with no distractions. Having a designated workspace can also make it easier to separate your work and personal life, which can have a positive impact on your overall well-being.
Paint Entire Interior Home
Painting the entirety of your home may seem like a big project, but hiring a professional will make the process seem less daunting and save you a significant amount of time. The costs to paint a home interior usually vary between $7,500 and $10,000 depending on the size of your home.
Fixr.com's latest Paint & Color Trends Report revealed that painting an entire room will be the best way to introduce color into the home in 2023. This will have a big impact on the space, creating a fresh new look you won't be getting bored of any time soon. This project will also allow you to showcase your personal style depending on the colors you choose and which rooms you incorporate them in.
New Roofing
A roof replacement isn't something you'll need to do very often, but it's essential to the safety and integrity of your home. So if you've been putting off getting a new roof, it's best to do it sooner rather than later. The cost of a roof replacement will vary depending on the size of the roof and the type of material used, but it generally ranges between $9,500 and $20,000.
A new roof can bring you peace of mind, knowing that your home is protected from the elements and that you won't have to worry about leaks or other expensive roofing issues.
Insulation Upgrade
Home insulation is essential for efficiently maintaining a comfortable temperature in your home, so you can be sure it will be worth investing in this project. The cost of home insulation will depend on the size of the home and the type of insulation used, but it generally ranges between $3,000 and $7,000.
Insulation increases energy efficiency by reducing the amount of heat that is lost in the winter and gained in the summer, meaning you will save money on utility bills. Insulation can also help reduce noise and make your home a more peaceful place to relax and enjoy.
Garage Door
Garage doors tend to be on display, so replacing yours with a brand new one means you will be able to enjoy its fresh new look almost every day. The cost of this project is the lowest on this list at an average of $993 to install a garage door, but this can vary depending on the type of door and materials you opt for.
Installing a new garage door can be a worthwhile investment if you're looking for a cost-effective way to improve your home's curb appeal.
Bathroom Renovation
Your bathroom should be a place of relaxation, so keeping updated will have a significant impact on how much you can enjoy this space. The cost of a bathroom renovation can vary widely depending on the size of the bathroom, the quality of the materials and fixtures, and the complexity of the project, but the costs usually range from $4,500 to $9,000.
A bathroom remodel will not only enhance your well-being, but it can also offer better storage solutions and natural light, making it a functional and enjoyable space for you to make the most of every day.
New Windows
New windows can make any home look updated and fresh, so if you're wanting to spruce up your space whilst increasing its energy efficiency, installing new windows is a good option. A window replacement costs around $7,500 depending on the types of windows you choose and how many need replacing.
New windows can also increase the natural indoor light of your home, which has been proven to have health benefits.
The Cost of Being Happy at Home
Home remodeling is an investment of both time and money, and homeowners should consider what projects they would like to prioritize in order to get the most value and enjoyment out of this investment. You don't necessarily have to spend a lot to gain enjoyment from these projects, so depending on your budget, you can opt for the project that suits your home best.
Whatever project you choose to undertake, any home remodeling project will add both value and enjoyment to the home. Even small updates and improvements can make a big difference in the overall feel and functionality of the home and can help to make it a more comfortable and enjoyable place to live and spend time in.
Author
Charlotte is a researcher and author at Fixr.com. With a Bachelor's degree in Visual Communications, she analyses industry data to provide homeowners with the best advice and visual representations of the home improvement sector. She is passionate about promoting sustainability within the home, and with a personal interest in interior design, she is always up to date about the latest home remodeling trends.