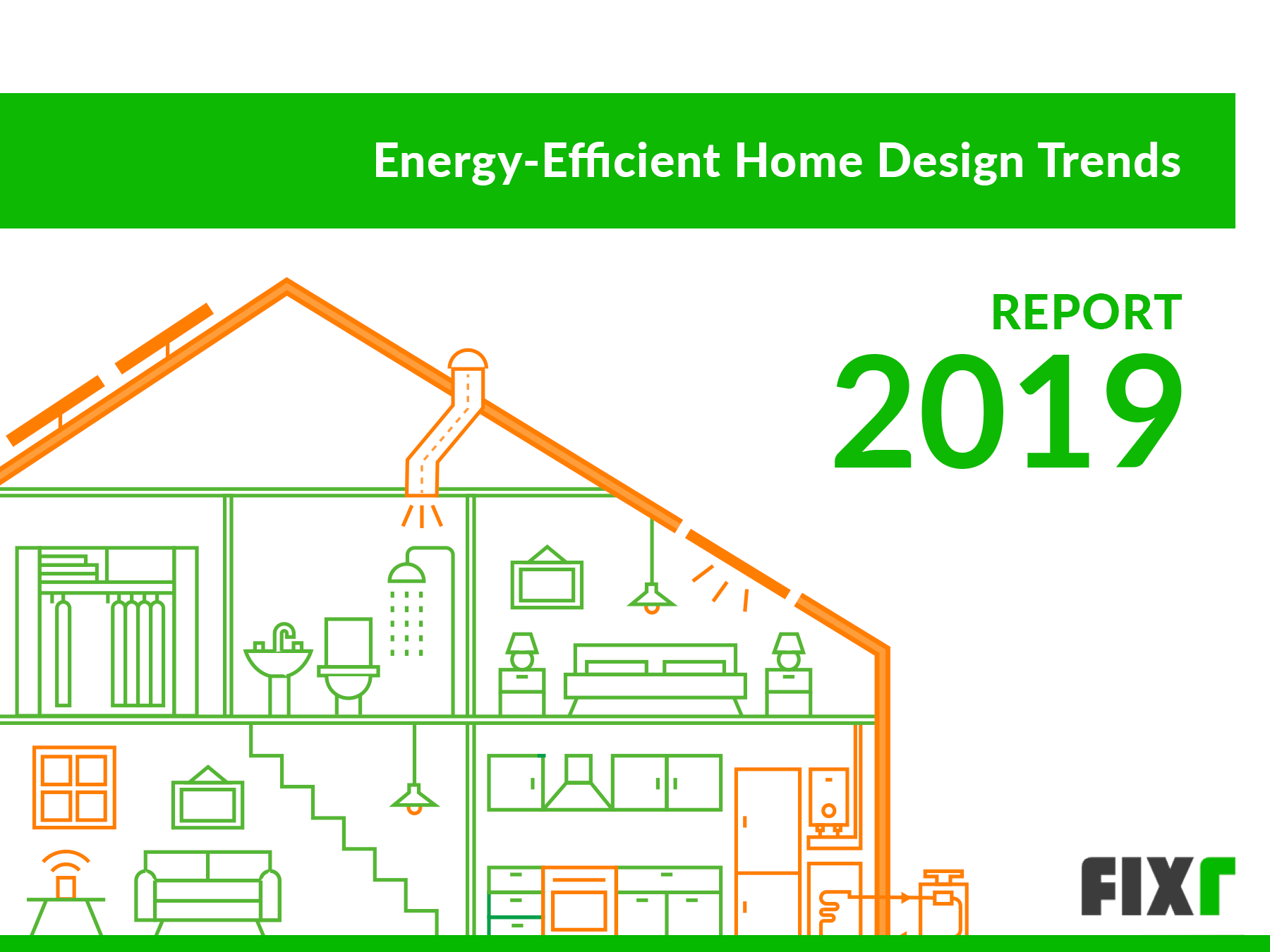 Each year, Fixr polls experts in the home design industry to discover what the upcoming trends in home design and building will be. In addition to bringing you a comprehensive look at what single-home buyers are looking for, we also took a closer look at energy savings as well.
Homes and residential buildings consume the most energy of any sector, including industrial and transportation. This means that energy-efficiency is key for homeowners looking to save. We polled industry experts on what they believe are the top ways that homeowners will utilize design trends and new innovations to help lower their energy bills in coming years.
Methodology
We reached out to 25 industry professionals from Fixr's 2019 Experts' List to ask them to select one answer or several to each question that they felt best captured industry trends in each category. They were also asked to answer open-ended questions on each topic to provide a clearer picture.
Fixr selects experts within the U.S. construction industry who are building, designing, manufacturing, and publishing content relevant to the field.
We selected the experts for this list based on criteria such as:
• Their experience in the industry
• Any awards won
• Their online presence, including web traffic or social channels, and how often their name or business appears online • Their contributions to other publications or external organizations
Expert Contributors
Key Findings
When it comes to homes being purchased and built in 2018, there are trending key points, including:

• The majority of homeowners are personally motivated to save energy in order to also save money.
• Homeowners have a significant environmental awareness, which is driving some decisions.
• Ducts and windows are the two most effective places to save through air sealing.
• Heat pumps are the most popular method to heat an energy-efficient house.
• Tankless heaters are the most efficient way to heat water.
• Solar power remains the most common way to utilize renewable energy in the home.
• Cellulose and fiberglass are tied as the most popular ways to insulate an attic.
---